This is a sponsored post written by me on behalf of Miracle-Gro Gro-ables for IZEA. All opinions are 100% mine.
It's finally warming up enough here in California that we can start thinking about working in the yard. Now, I'm not one that gardens or really spends a lot of time in the yard. I've always found it to be more work than I'm willing to put in. However, my daughter loves to be outside and has a strong interest in gardening. I've wanted to figure out a way to let her enjoy her interest of gardening. Honestly, I don't know much about gardening but thanks to Gro-ables Project I don't have to be a gardening expert! Growing with Miracle-Gro Gro-ables is very simple –everything you need to grow a fruit, herb, or vegetable can be found in this seed pod. Simply plant, water, and watch the seed pod grow the chosen variety of plant (ex. Basil or Zucchini). Each Gro-able is guaranteed to grow! Just push the seed pod into loosened potting mix until the top is level with the potting mix surface and water daily. In 1-2 weeks your seed will sprout. Several months after planting, flowers will appear which means fruit is close at hand. Seriously, does it get much easier than that? My daughter and I spent a Saturday afternoon getting everything planted and we are so excited for the end results. Not only was it fun to get outside and enjoy some nice weather but I was able to spend some quality time with my daughter. She had a blast and was so pleased that she was able to create her own garden. Along with planting our own garden, I was able to talk to her about growing your own food vs. buying it at a store. Now, just look at all these different pods! There is a variety of so many different vegetables and herbs.
Check out the Gro-ables Project and order your own pods today! You can also learn more about their mission as well. I've also highlighted it below:
"At Miracle-Gro®, we believe that there's a lot to learn from even the smallest plants.  So we started The Gro-ables® Project: a movement to share the joy of growing herbs and veggies while giving kids truly hands-on learning experiences.  Join us by planting your own Gro-ables, taking part in the activities below and sharing your story!"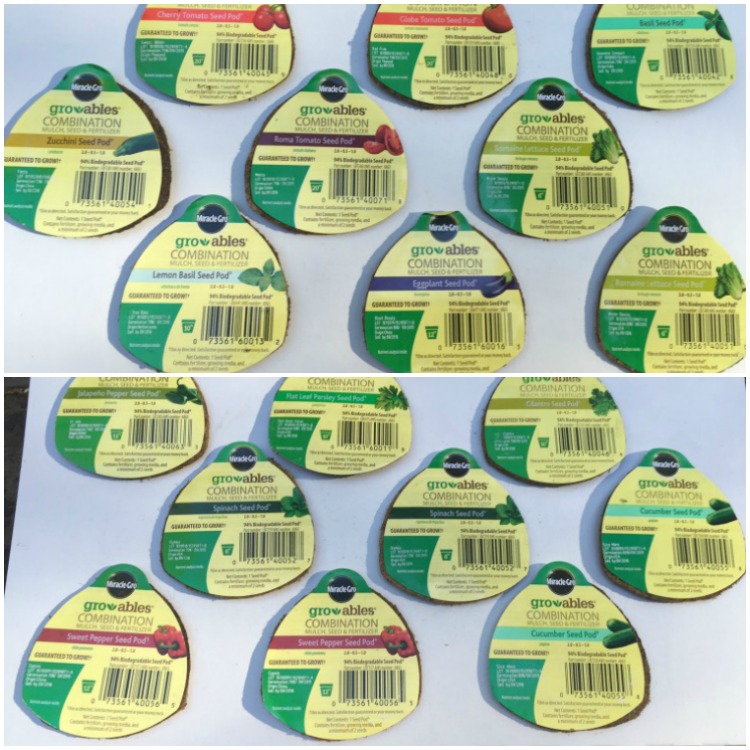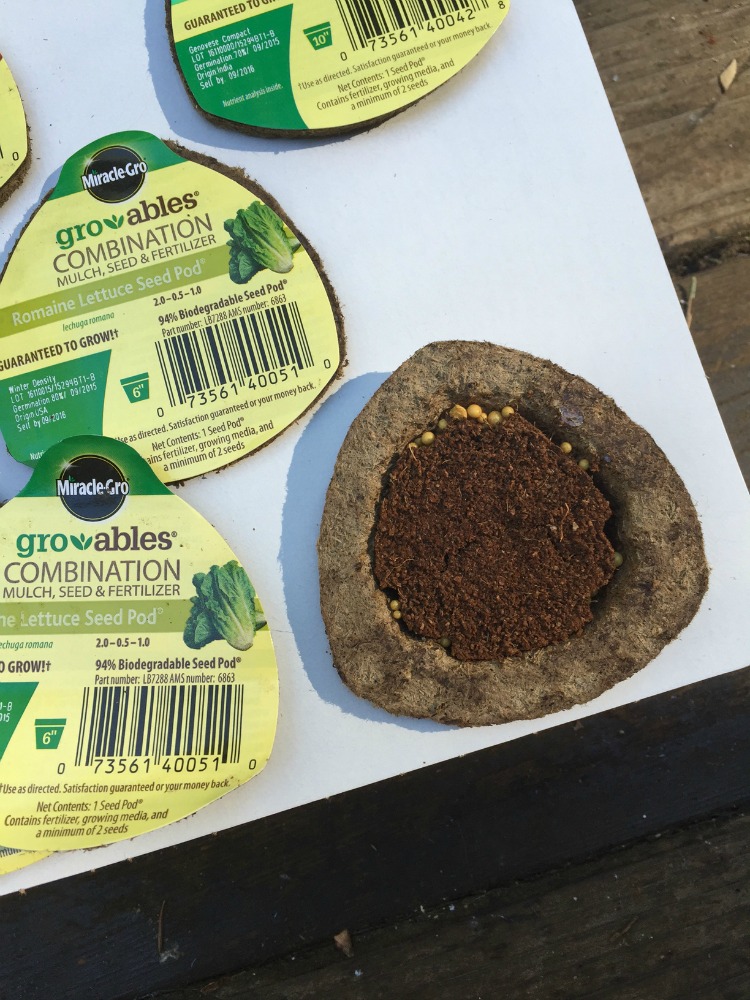 Along with doing some gardening, my daughter has been asking if she can do a craft to make our yard a little prettier. My daughter saw some planter pots and decided she wanted to paint them and add butterflies to them. Super easy project! I found a couple of cute accessories to add to the yard just to give things a little color. I'm really liking the stones for the garden!
  The craft was extremely easy for my 7-year-old daughter to do on her own. I didn't help her at all! While she worked on her craft, I worked on my grass.
Simply take your planter pots and have your child paint them. My daughter went with black as she thought it would make the purple stand out. After painting the pots, she let them dry for a few hours and then added the glittery butterfly to the planter pots. She attached the butterfly by some adhesive spray we had on hand. You could also use glue. From there add in your flowers! We'll be adding in flowers at a later time since she is growing some in school right now and wants to transfer those into her planter pots.
What tips do you have on gardening with your children? I'd love to hear! Post your tips in the comments.