This shop is part of a social shopper marketing insight campaign with Weave Made Media® and DreamWorks, but all my opinions are my own. #weavemade #VeggieTalesfun http://my-disclosur.es/RgFrEH
Raising kids in this day and age is hard work! Not only to us adults have a wealth of information at our fingertips but so do our children. Kids are growing up faster than ever before.
It can be a struggle to teach your children kindness and morals while living in an era that doesn't seem to promote either of those things all too well.
Have you ever stopped and really paid attention to the cartoons your child is watching? I know I have been guilty of just assuming they are kid appropriate. I mean how bad can they be? It's just a cartoon. Wrong!
Cartoons are not always promoting the morals we want to teach our children. In fact, in some cases they might teach children something completely against our own morals and beliefs.
This is where VeggieTales come in.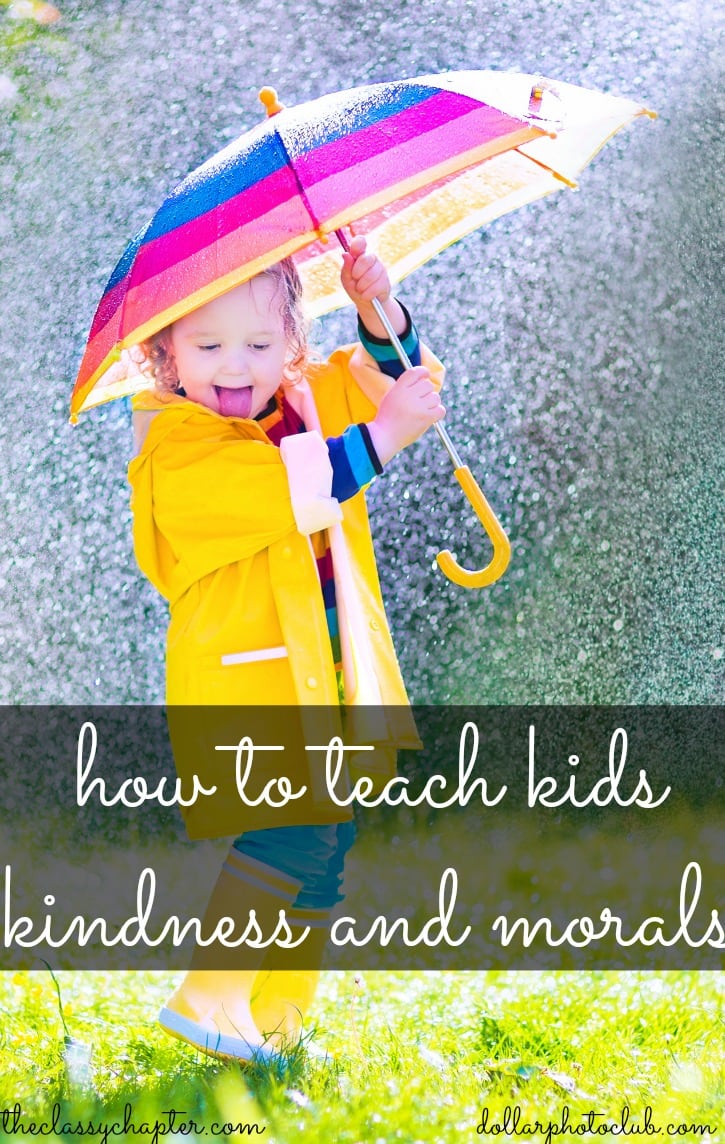 When kids are watching VeggieTales you don't have to worry about what type of message they are getting from the show. VeggieTales is a faith-based show dedicated to teaching kids kindness, manners and morals!
I'm going to let you in on another secret – VeggiesTales now has toys for sales at Walmart! This is awesome news! Check out the really cool display and selection of VeggieTales.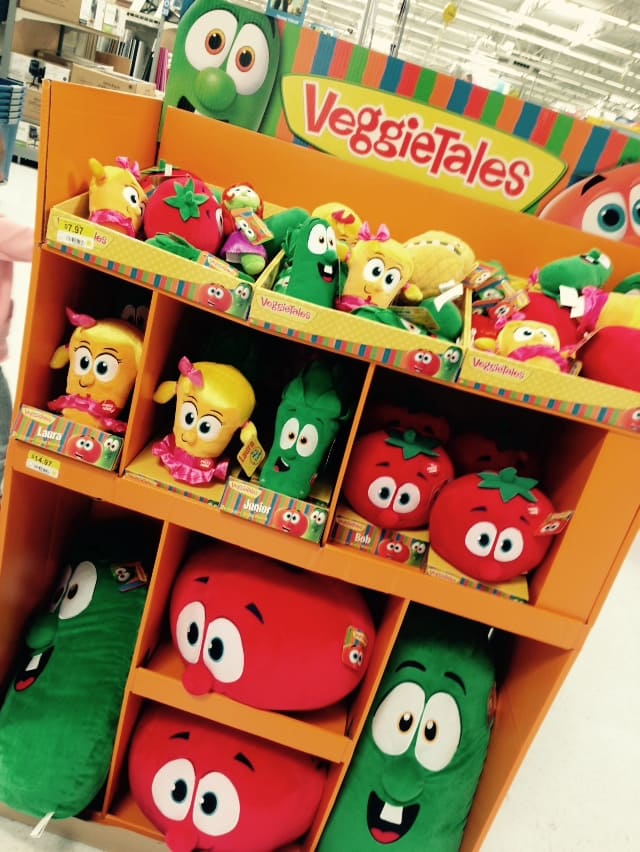 Our children can now dance and sing-a-long to all the fun VeggieTales songs while having their favorite VeggieTale by their side.
My daughter had a blast taking a trip to Walmart and picking out her very own VeggieTales. She picked out the bean bag plush VeggieTales.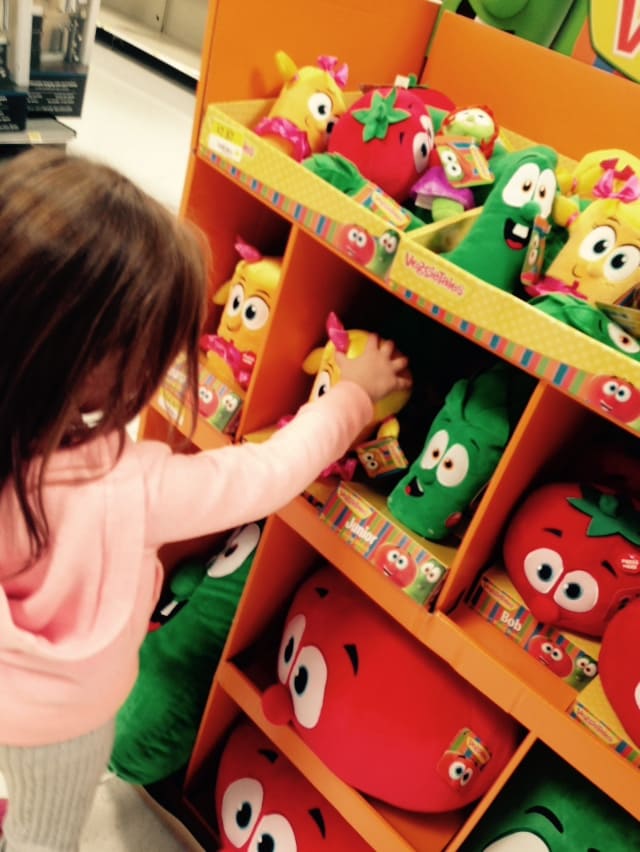 This past weekend we went to a family BBQ and of course she had to bring her VeggieTales with her. Thankfully, she even shared with her little cousin. (See learning manners!)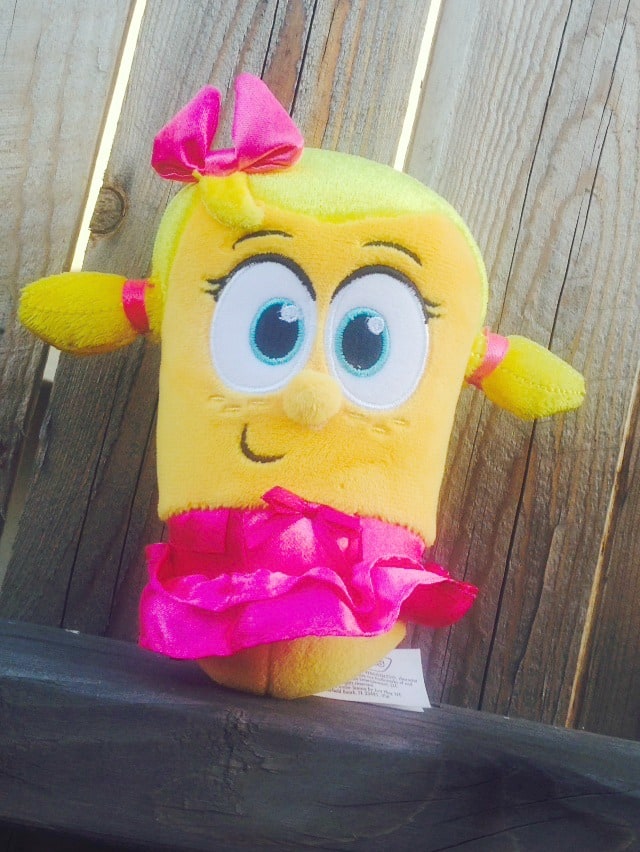 Her little cousin enjoying some VeggieTales time.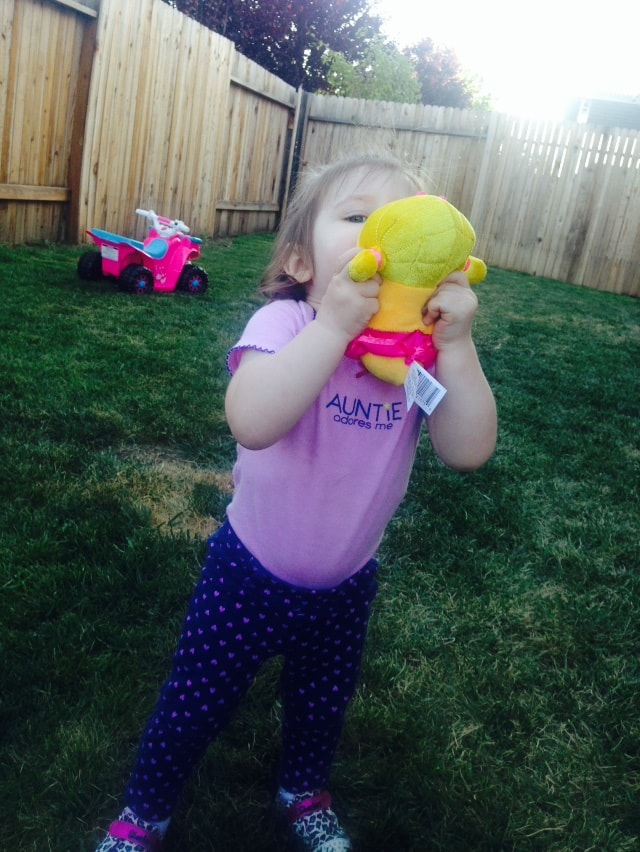 Prior to my daughter having her very own VeggieTales we were only able to incorporate VeggieTales into our life during TV time. Now VeggieTales can be a part of her life anytime she wants. Being able to incorporate VeggieTales into normal daily activities is a big bonus and one both my daughter and I enjoy.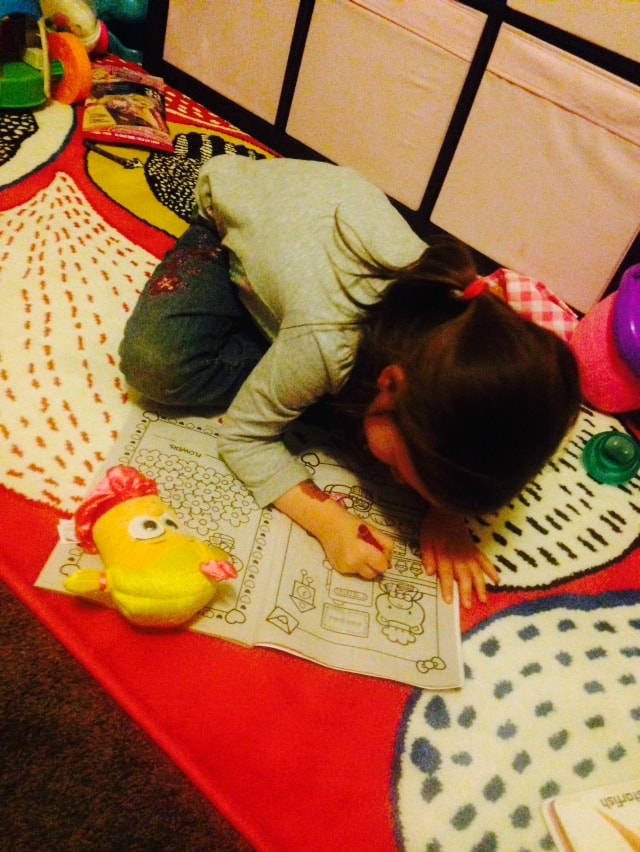 Head on over to the VeggieTales Facebook Page to learn more. Don't forget to head on over to your local Walmart to pick up your very own VeggieTales.