I have been working from home for the past ten years and it hasn't always been the easiest road. Thankfully, the majority of people in my life fully support me, but I know not all work at home moms get that same support!
Over the years, I've heard a lot of dumb uninformed statements and so many misconceptions of work at home moms.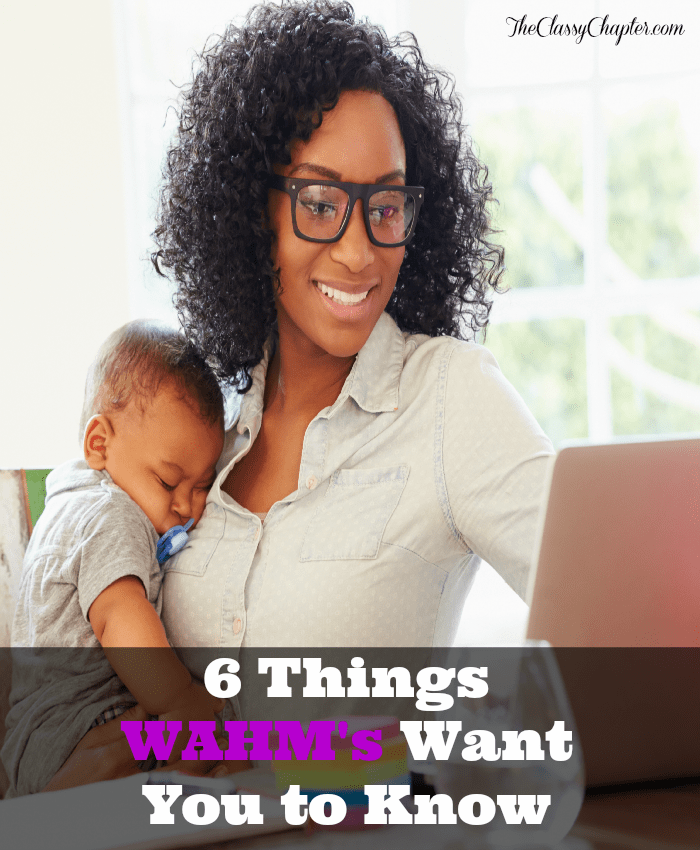 6 Things Work at Home Moms Want You to Know
1. Yes, we really do work! Just because we are not in a traditional office doesn't make our job any less important.
2. No, we can't babysit for you, walk your dog while you're on vacation, wait around for UPS or run any of the other ten errands you had in mind for us. We have to work!
3. Yes, we tend to have a little more flexibility than if we worked in a traditional office. This is what makes working from home so wonderful. We can be there for school pick-up, we can take a quick break to fold the laundry but again we still have to get our job done!
4. Just because we work from home doesn't mean our kids don't go to daycare. There are times when we have meetings outside of the home, video calls and deadlines to meet. Some work at home jobs are more demanding than others and might need the kids out of the home in order to fulfill their work duties.
5. No, our kids don't watch Cartoon Network all day. Some work at home moms don't send their children to daycare, but that doesn't mean their kids sit in front of a TV all day. We still interact with our children, make them lunch, play with them AND get our job done!
6. We are really sick and tired of being told to "get a real job". Just because our job doesn't meet the definition of your ideal of a "real job" doesn't mean we don't work. We really do get a paycheck…maybe even more than yours!
[mailerlite_form form_id=8]