Here is California it's getting hot! When the temps start rising, it's time for me to turn off the oven and send the hubby out to the grill. One of our all-time favorite grilled recipes is lime chicken taco salad. Today, I've partnered with Foster Farms® to bring you this delicious recipe!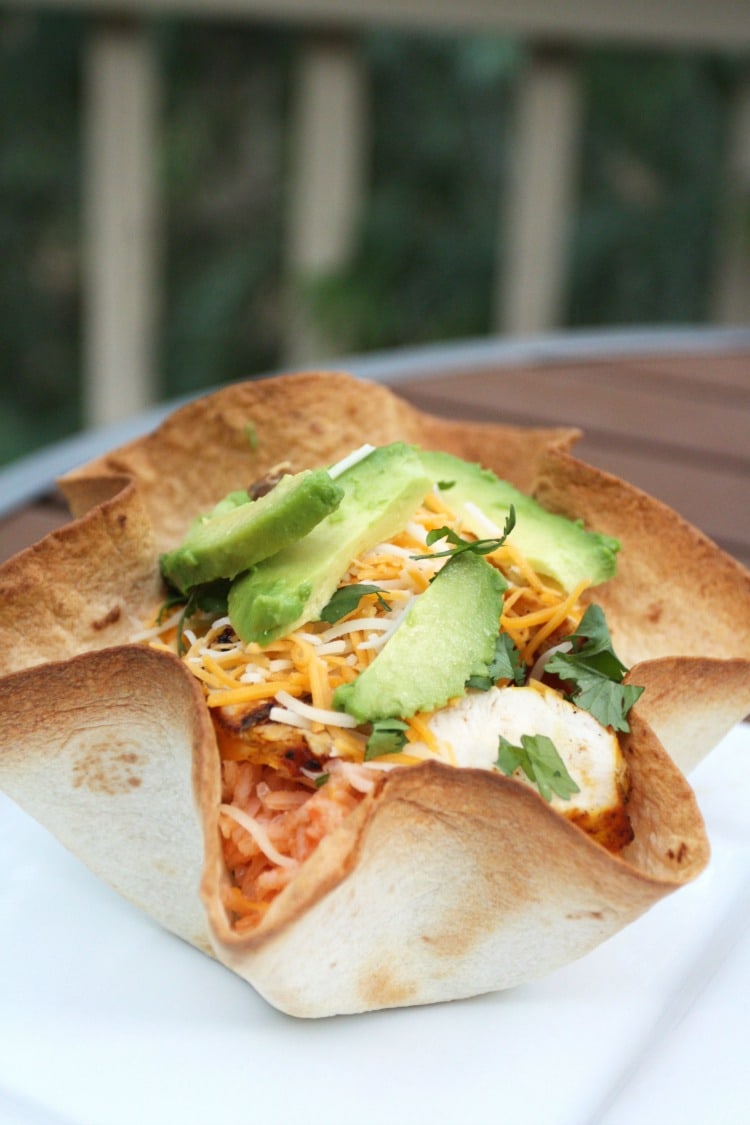 Grilled Lime Chicken Taco Salad
Have you ever wondered why you should purchase one brand of chicken over another? I know that for a long time, I really didn't know the difference and thought all chicken was created the same. Boy was I wrong! Believe me when I say that not all chicken tastes the same.
Well, Foster Farms® not only gives us fresh, locally grown chicken, but the company is also family-owned and operated since 1939 and is the West Coast's leading poultry producer. With the introduction of Foster Farms fresh Organic and Simply Raised antibiotic free lines, there is now something for everyone under the Foster Farms brand. All of Foster Farms fresh chicken is American Humane Certified, 100 percent natural (minimally processed, no additives or preservatives, steroids or hormones).
This grilled lime chicken salad is packed full of flavor! Not to mention it's made with fresh chicken! Major win!
We typically like to grill up some chicken breasts and add them to a taco salad bowl. You can use this same recipe to make burritos or tacos.
Ingredients: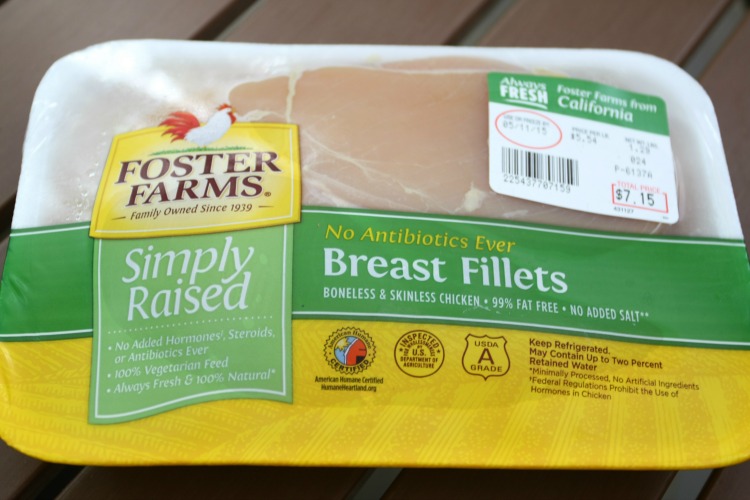 *Affiliate links below*
1 Package Foster Farms® Breast Fillets
Lettuce (shredded)
Flour Tortillas
Avocado (sliced)
Rice
Beans
Cilantro
Shredded Cheese
8 Limes
Directions:
Start off by marinating your chicken over night. Please note that the chicken does not have to be marinated over night, but the longer you can marinate it the better it will taste. Place your Foster Farms® Breast Fillets in a zip lock bag, squeeze the juice of 6 limes into the bag, cover the chicken in the Chef Merito seasoning and don't be stingy! You'll need a lot of seasoning. You want the chicken to look bright yellow.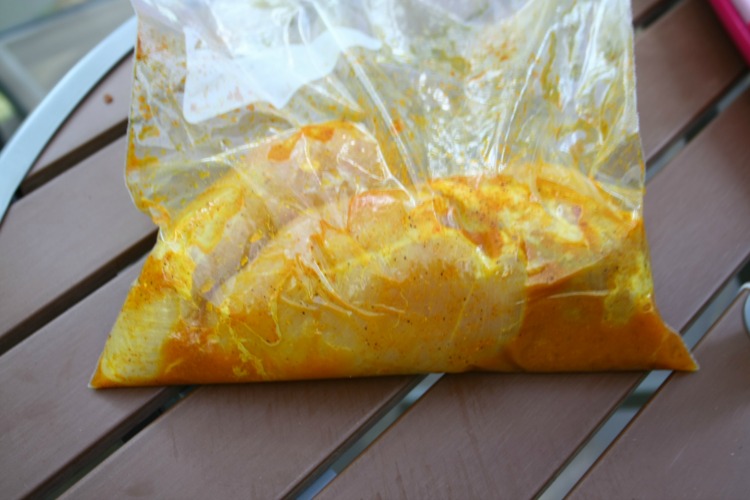 Once your chicken has marinated, start heating up the grill. While the grill is heating up, I like to start preparing my condiments. Start chopping up the avocado, lettuce and cilantro. Make sure your cheese is grated and get your rice and beans ready. I also like to start cooking up my tortillas as well.
Once the grill has heated up, send the hubby out to place your chicken breasts on the grill and let it cook on each side for about 7 -10 minutes a side based on size. While the chicken is grilling, squeeze some lime juice over the chicken. Make sure you don't turn often so that you get those nice grill marks.
While your chicken is cooking, get your tortillas in the perfect tortilla mold and get those cooking. Follow the instructions in your perfect tortilla bowl manual.
Once your chicken is fully cooked, remove from the grill and set aside for about 10-minutes so it can cool down slightly.
Once your chicken has cooled down a bit, slice it up into bite-size pieces and assemble your grilled lime chicken taco salad.
[mailerlite_form form_id=6]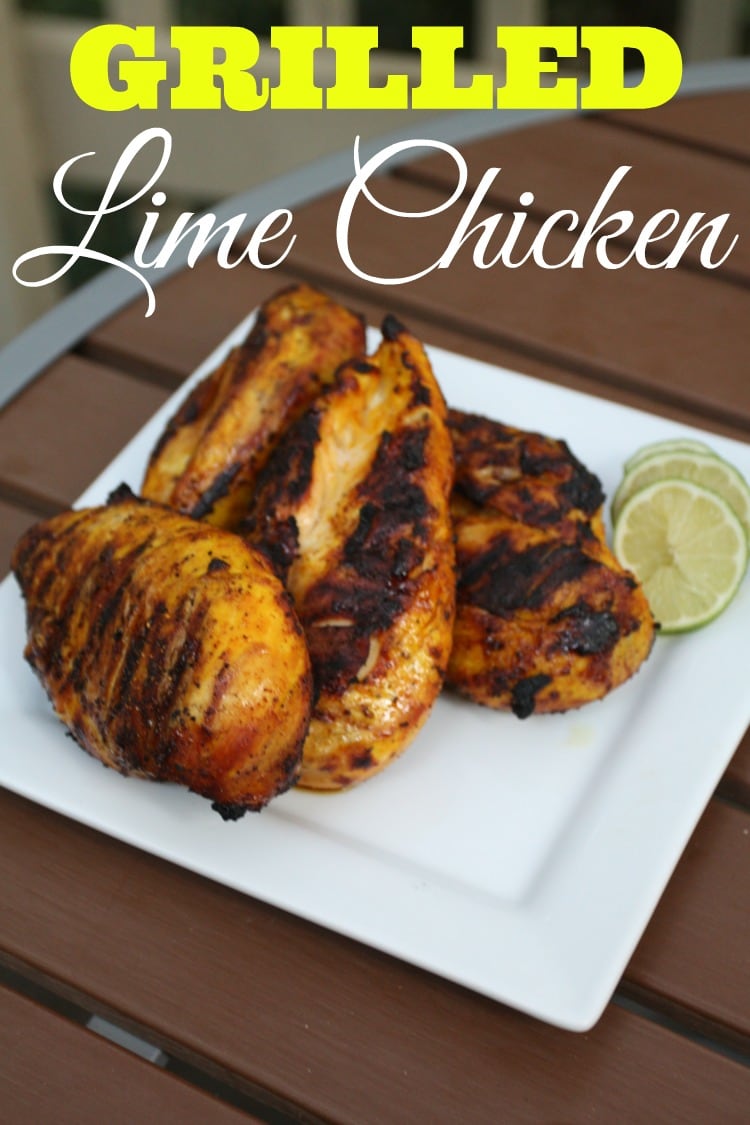 This post is sponsored by Foster Farms®, the opinions expressed are my own and this is a brand that is truly a part of my families life!