I have a little bit of an issue, I LOVE carbs. Seriously, I just can't get enough of delicious bread. I could probably eat a whole loaf on my own. Give me some homemade bread and I'm in heaven. These garlic and kale homemade breadsticks are absolutely amazing and they really aren't that hard to make. If you've never made homemade bread before, you should really give these a try!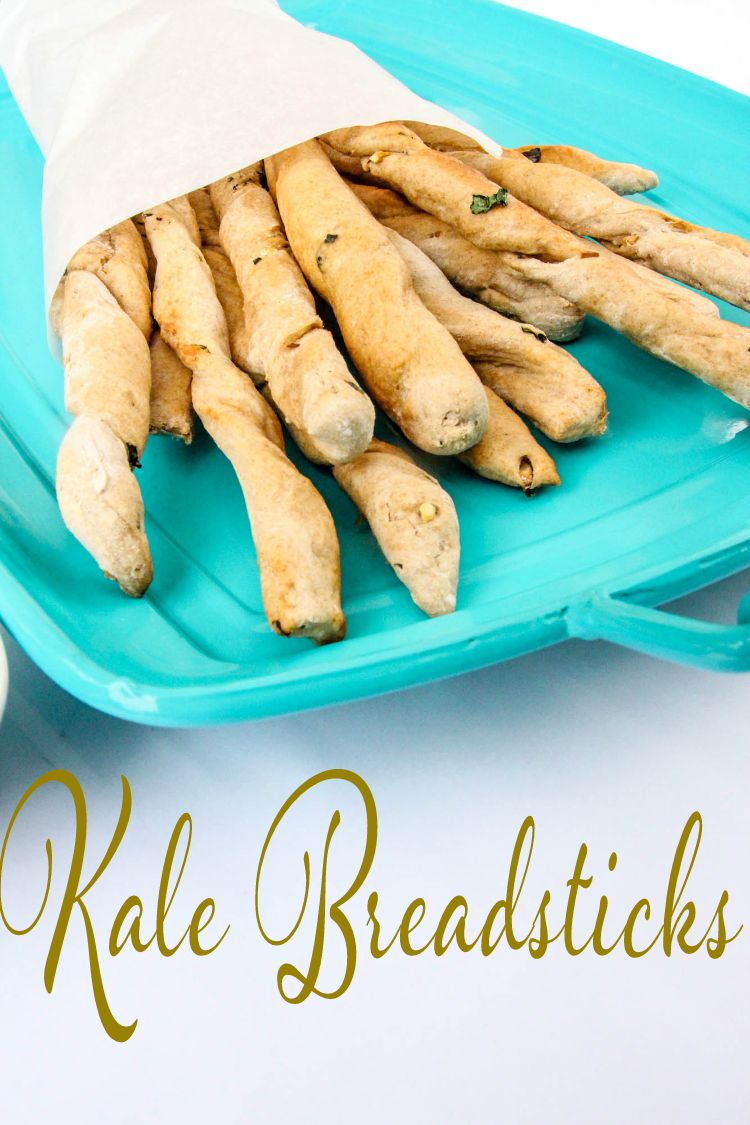 Homemade Breadsticks
If you've never made homemade bread before, don't let the processes intimidate you. It's really not that hard.
Ingredients: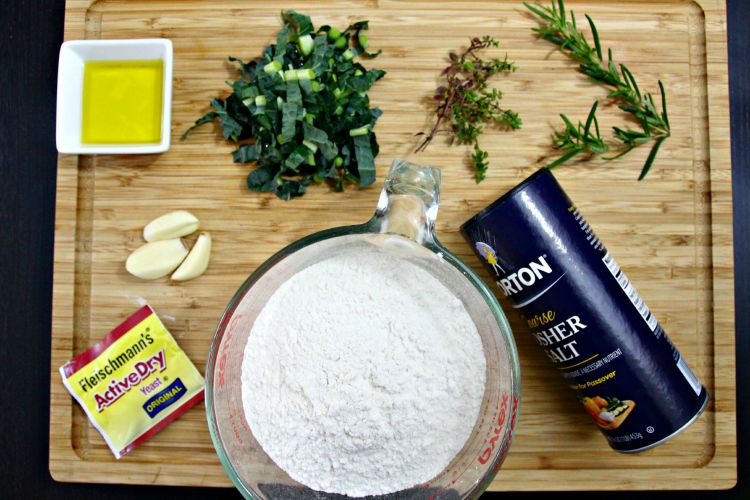 1 package of active dry yeast
3+ cups all-purpose flour
1 cup warm water
1 teaspoons salt
a cup of chopped kale
3 garlic cloves, minced
1 Tablespoon extra virgin olive oil
Directions:
1. In a bowl of a stand mixer fitted with the hook-whisk together the yeast, 1 tablespoon flour, and 1/4 cup warm water, let stand for ten minutes or until the yeast has become a thick tan colored foam.
2. Stir together 1 1/2 cups of flour and salt.
3, Add yeast mixture and the remaining 3/4 cup of water, stir until smooth.
4. Add another half a cup of flour and mix.
Note: If the dough is sticking to your hands or the side of the mixing bowl then it's too moist, so add more flour a little bit at a time. On the other hand, if the bread dough is too dry add a bit more water (better to keep the bread dough slightly sticky because you'll be adding a bit more flour as you knead).
5. Transfer dough to a floured surface and knead for 10 minutes. Place dough in a greased bowl and cover with a damp towel. Let the dough rise for an hour or until it's doubled.
6. While it's raising, chop kale and herbs, then mince the garlic and set aside.
7. Preheat oven to 400 degrees. Divide the dough into 3 equal parts and keep the two parts you aren't working with covered in the bowl (this will help prevent the dough from drying out).
8. On a floured surface, fold in the kale herbs and minced garlic to the first part of the dough. Knead the dough until kale. herbs and garlic mixture is speckled throughout. Roll the dough into a 9×13 rectangle and use a cookie cutter or butter knife to cut 5 long strips. Pick up a strip, twist it, and transfer to a greased cookie sheet or pizza stone (I used the latter). Repeat with the rest of the strips.
9. Place in oven and bake for 18- 22 minutes until breadsticks are golden brown.
10. Remove from oven and slather with Herb & Honey Butter and serve
Whipped Herb & Honey Butter Ingredients:
2 Sprigs Rosemary, minced
2 Sprigs Thyme, minced
1 1/2 Stick of Sweet Cream Unsalted Butter
2 Tablespoons Honey
Directions:
In a stand mixer add butter, herbs and honey. Whip on medium setting until peaks form.
[mailerlite_form form_id=6]