I'm really not much of a drinker, but a good fruity martini is always a favorite of mine.
This drink has the perfect balance of mango and alcohol. I usually go a little light on the alcohol, but you can always bump it up a notch if you'd like.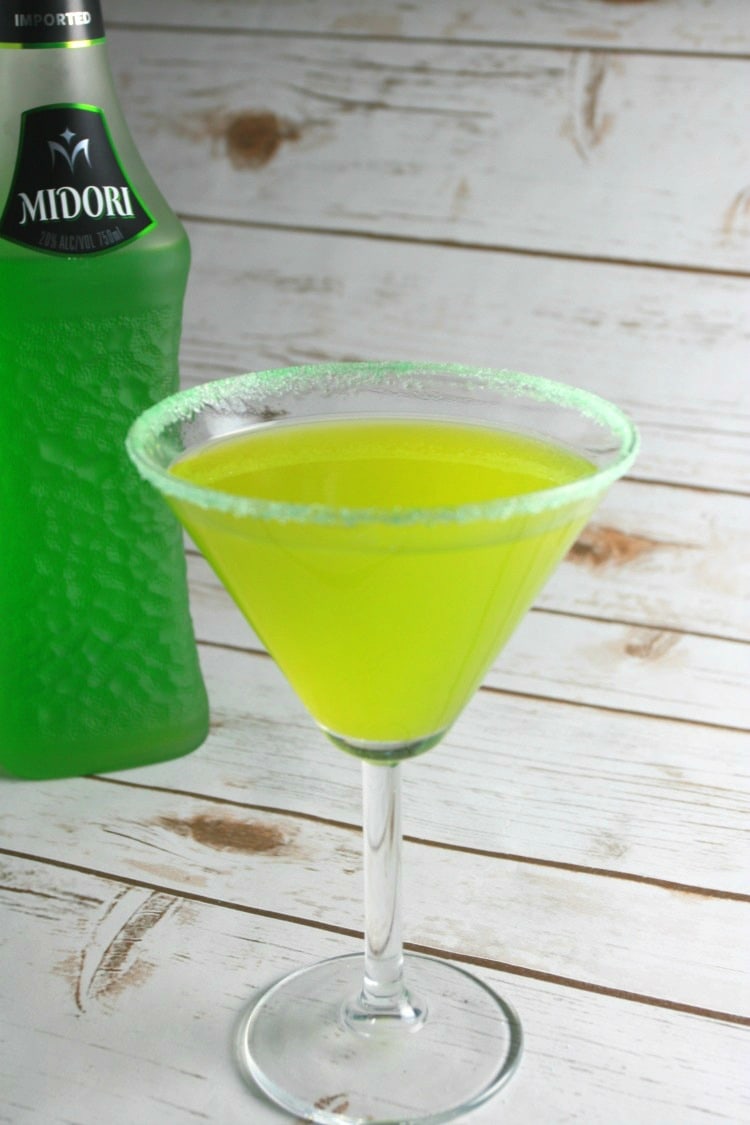 Mango Martini
If you enjoy a good tasty martini you are going to love this drink! Packed with fruit flavor with a hint of alcohol.
Ingredients:
2 oz. Midori
1 oz. Vodka
4 oz. Mango (canned or fresh)
Sugar for garnishing the rim
Directions:
Pour the Midori, Vodka and mango juice into a cocktail shaker and shake well. Garnish the rim with sugar and then pour your drink into your martini glass and enjoy!
Yes, it's seriously that simple!
[mailerlite_form form_id=6]