Unless you really understand blogging and what a blogger does, you might have some preconceived notions about blogging and bloggers.
Today, we'll be debunking some of those common myths about bloggers!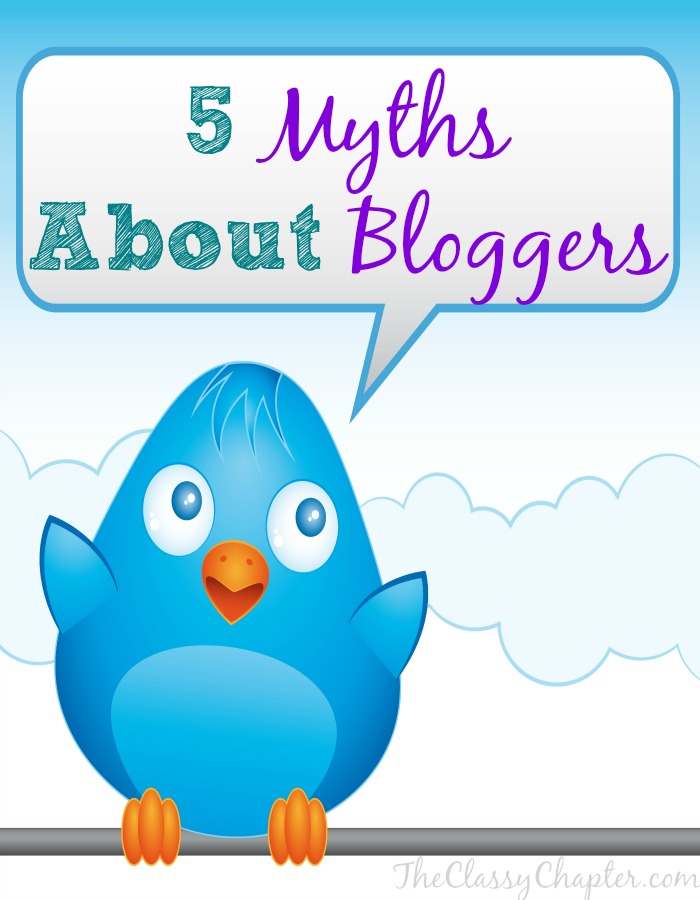 5 Myths About Bloggers
1. Bloggers just want free product. While I think this myth is partially true, I know for a fact that not all bloggers just want free product. In fact, a lot of bloggers won't take free product. More and more bloggers are starting to consider themselves professionals and in return prefer compensation for sponsored content.
2. Anyone can do it. Sorry to burst your bubble but no, not everyone can be a blogger. From the outside looking in blogging probably seems pretty easy but there is so much that goes into it. If you want to start a blog you'll need to be willing to sacrifice a big part of your life. Blogging takes a lot of time!
3. Blogging isn't a real job. Blogging is most definitely a job! As stated above a lot goes into blogging. In order to be successful you'll need to understand social media, SEO, photography, marketing, branding, networking and so much more! Most bloggers don't start off earning any money at all so everything has to be learned, there simply isn't a budget for hiring employees. Imagine opening a restaurant with no money to hire employees. You'd have to be the cook, cashier, waiter, dishwasher and bus boy!
4. It's all about the money. Yes, for some it is all about the money but this isn't true across the board. There are plenty of bloggers who would blog even if they didn't make a penny. I would also like to point out that who cares if it is all about the money. Blogging is hard and compensation for all the blood, sweat and tears is usually well deserved.
5. Bloggers are lazy. Again, so far from the truth! Bloggers are far from lazy. Bloggers work around the clock and are constantly learning and researching.
[mailerlite_form form_id=8]
What do you think are some of the most common myths about bloggers?