Fourth of July is one of my favorite holidays. The weather is absolutely beautiful, my family gathers together and there is always a ton of good food.
I love seeing the kids faces light up when the fireworks go off. It's truly a magical day!
One of my favorite desserts on 4th of July is anything with lots of fruit. It's so hot on the 4th, so some refreshing fruit always hits the spot.
These Patriotic Strawberry Shortcake Kabobs are so easy to make and the kids will love them! I love that they are pretty much mess free.
They also hold up pretty good in the heat.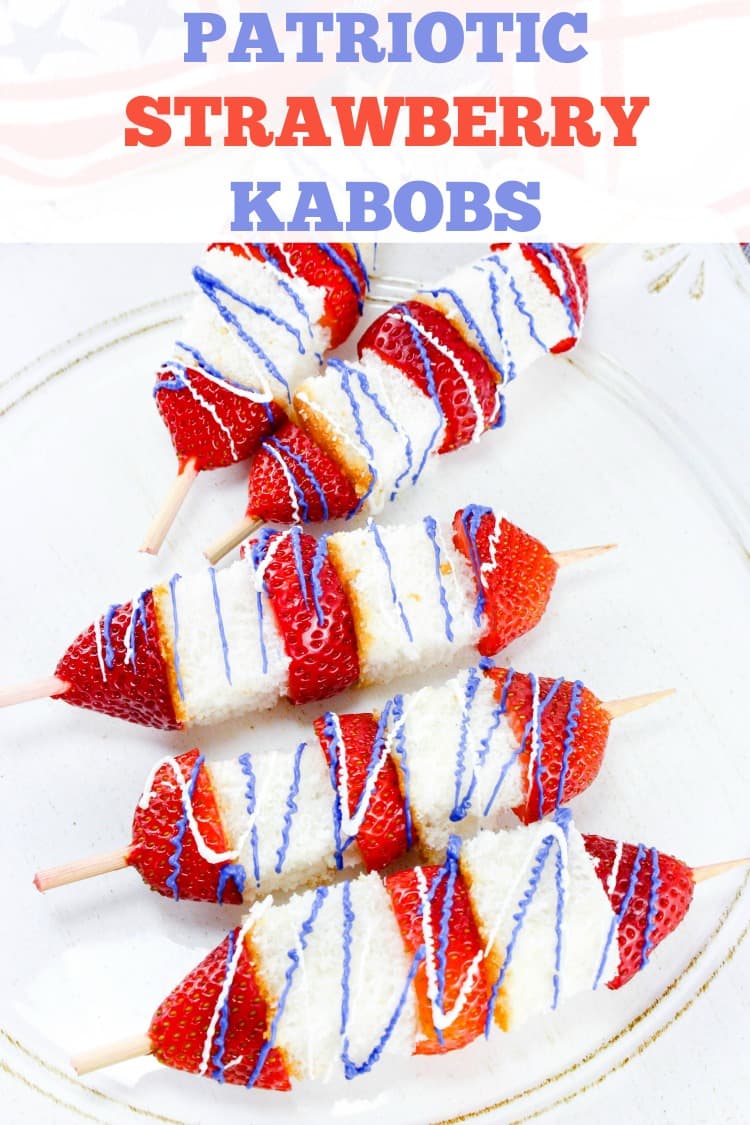 Patriotic Strawberry Shortcake Kabobs
Ingredients:

Directions
Cut the top off the strawberries and discard. Then cut the berries in half widthwise so the points are still intact.
Cut small squares of the cake, about 1 inch in size.
Melt the blue and white candy discs in separate bowls.
Put a piece of strawberry with a point on the skewer first. Follow with a piece of cake, then another strawberry piece with no point, then a piece of cake, and finally a strawberry with a point on it.
Drizzle the chocolate over the skewers.
Enjoy!
Do you have a favorite 4th of July dessert? Share in the comments!