Are you ready for those long rainy fall days? I know I am! Don't get me wrong, I love summer, but there is just something about the fall season that's calming. Rainy days, warm food, cooler weather and fun fall crafts. This popsicle stick craft is the perfect craft for us moms who just aren't the super crafty type. It's hard for me to come up with crafts to do with my kids since crafting really isn't something I'm good at. The kids will love this craft and you'll enjoy doing something fun with the kids! My favorite part about this craft is that it uses sprinkles instead of glitter. So much easier on clean-up.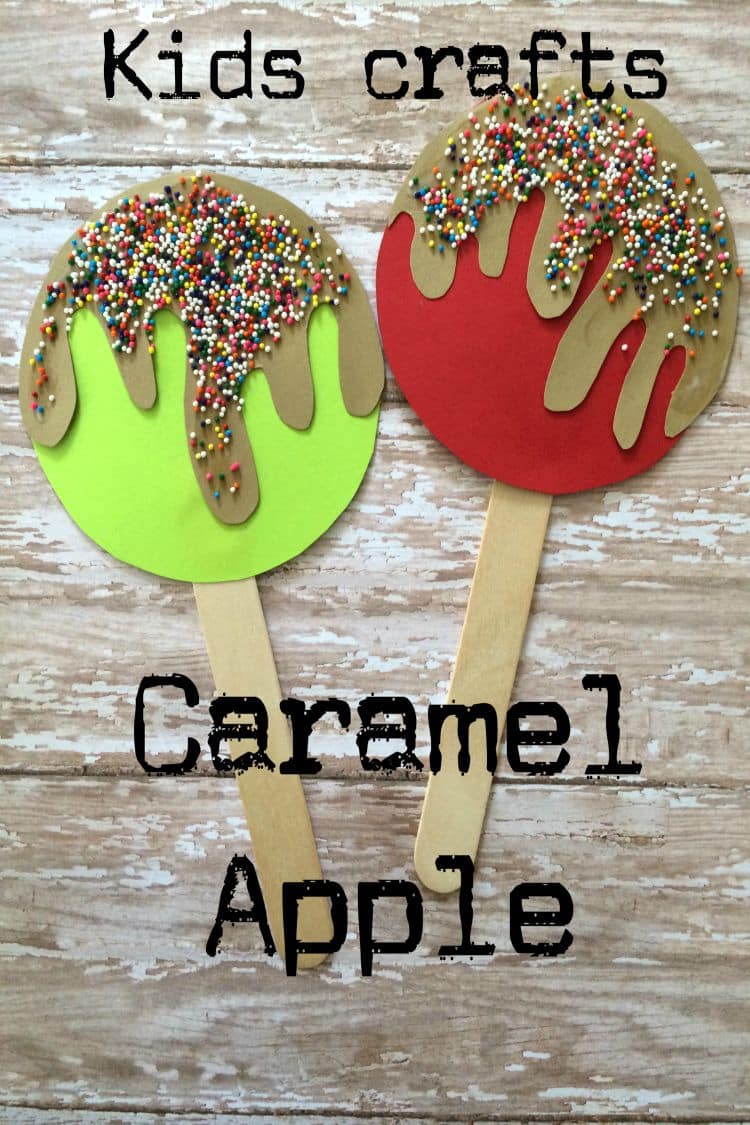 Caramel Apple Popsicle Stick Craft
Let the kids use their imagination and really make this project their own.
Materials:
12×12 sheet brown scrapbook paper
12×12 sheet red scrapbook paper
12×12 sheet green scrapbook paper
Elmer's glue
Craft or Popsicle sticks
Pencil
Kids Scissors
Sprinkles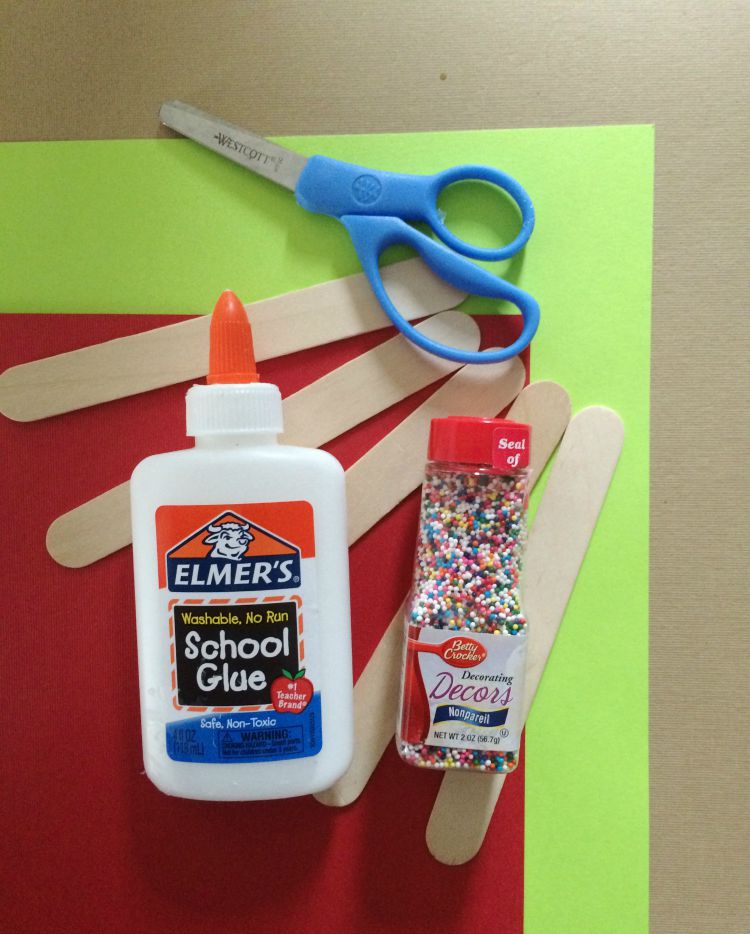 Directions:
1. Trace a large glass on your green, red, and twice on your brown paper
2. On your brown circles, draw wavy lines from one middle to the other
3. Cut out all 4 of your circles

4. Now cut along the wavy line on your brown circles
5. Using Elmer's glue, glue your caramel (1/2 brown circles) on top of your green and red circles
6. Turn your caramel apples over and glue 1 craft stick on the back of each one
7. Now put a few dabs of glue on the caramel part of your apple and spread around with your finger tip
8. Over a garbage can, pour sprinkles on top of the glue
9. Let these adorable caramel apples dry and they are ready to display
It really doesn't get much easier!
If you enjoyed this post, make sure to check out my scarecrow craft post.