As a busy mom of 3 it's pretty obvious that I enjoy easy home cooked recipes! If I can use leftovers, that's even better. The problem with leftovers in my household is that there is 5 of us, so if we do have any left over food it doesn't go very far for another meal. How do you feed a family of 5 with 2 leftover chicken breasts? Well, I'm happy to say I've partnered with Minute® Rice to bring you this easy Jambalaya recipe that uses up leftovers, tastes absolutely amazing and by adding in some rice I was able to create dinner for 5!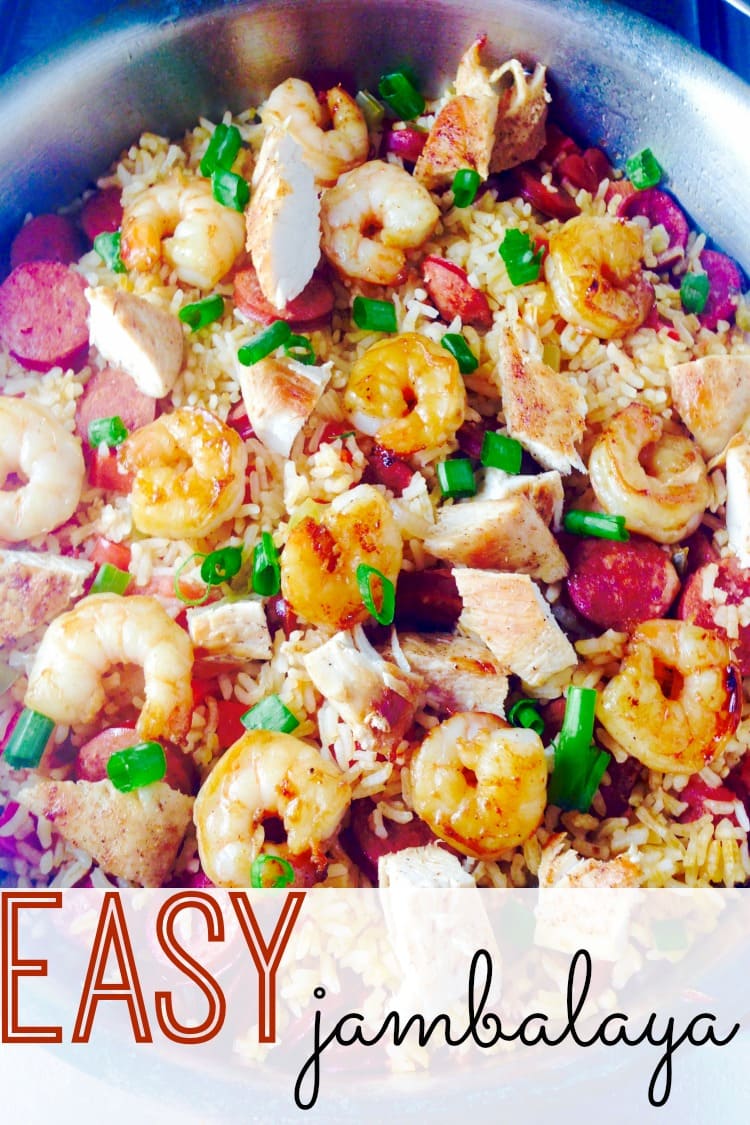 30-Minute Jambalaya Recipe
You can use just about any ingredients you have on hand to make this dish. In the past, I've used ham, bacon, and even pork. This time around I'm using chicken, shrimp and hot links since this is what was leftover from our family BBQ yesterday.
Adding in Minute® Rice helps me add a lot more substance to this dish. Remember I have 5 people to feed! Minute® Rice also helps me take this normally time-consuming dish and cook it in under 30-minutes. Win! The rice only takes 5-minutes to cook and the rice comes out perfect, great-tasting and fluffy just the way rice should be.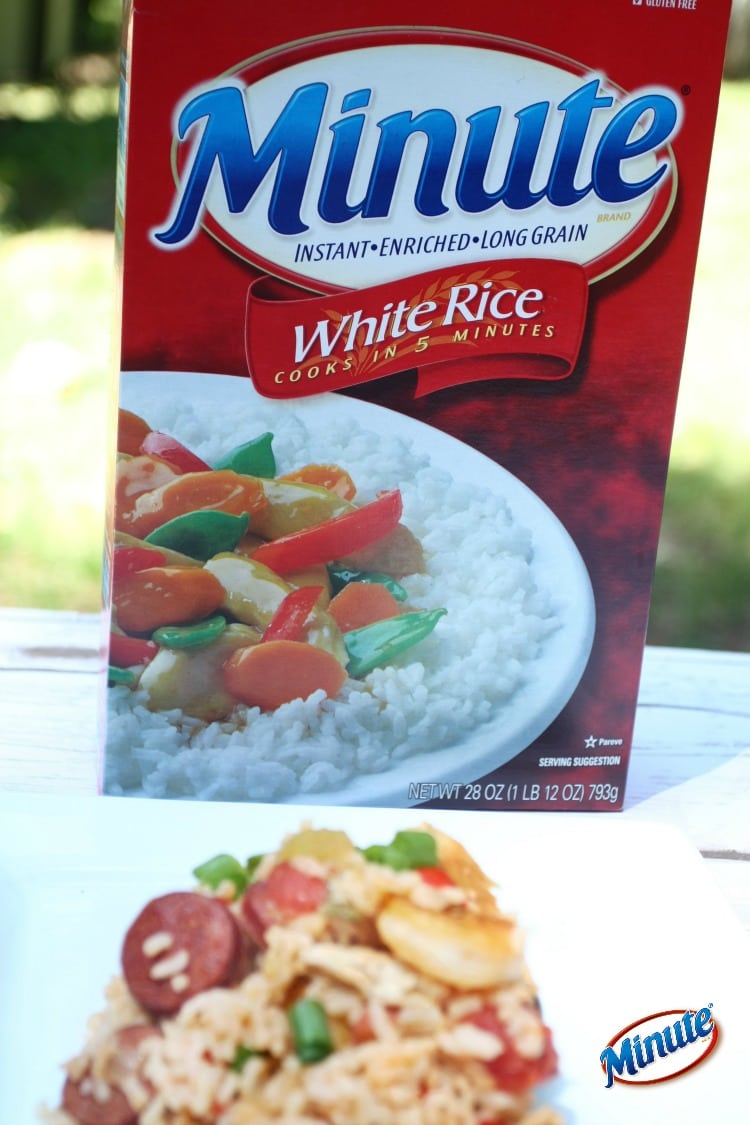 Ingredients:
1 Green bell pepper (chopped)
1 Red bell pepper (chopped)
2 Stalks of celery (chopped)
1 White onion (chopped)
1 Jalapeno (diced)
2 Chicken breasts (cooked and chopped)
4 Hot links (chopped)
1/2 lb. Shrimp (cooked and deveined)
1 cup Minute® Rice
2 cups Chicken broth
1 can Fire-Roasted tomatoes
1 tbsp. Creole seasoning
1 tsp. Olive oil
1 tsp. Butter
[Tweet "Dinner's on the table in 30-minutes with this easy Jambalaya recipe. "]
Directions:
Heat oil and butter in a large skillet. Add onions, celery, bell peppers and jalapeno to the skillet. Saute for 5 minutes.
Add onions, celery, bell peppers and jalapeno to the skillet. Saute for 5 minutes.
Add your hot links to the vegetable mixture and cook for an additional 5 minutes.
Add fire-roasted tomatoes to the skillet and mix in well. Cook for 1 minute. Sprinkle in your creole seasoning.
Pour in the chicken broth and bring to a rapid boil. Once the chicken broth is boiling, add in your rice.
Cover, turn off heat and let sit for 5 to 7 minutes.
Top with chicken and shrimp. Garnish with green onions (optional)
[mailerlite_form form_id=6]