Home cooked recipes are the best! Not only does cooking at home save you money but you can tailor the food to fit your families tastes.
As much as I enjoy cooking at home it can be time-consuming at times. I'm always on the hunt for easy home cooked recipes.
The key to cooking more meals from home is planning out your menu. Some like to do it a month in advance, but I've found that planning a week at a time helps me. Do what works best for you and start cooking more meals from home!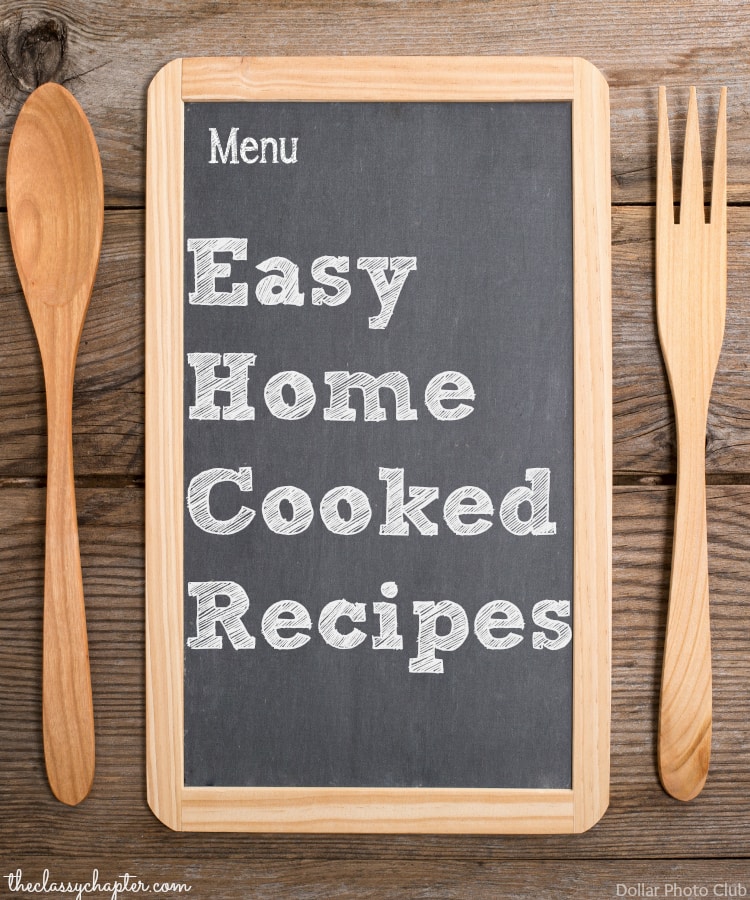 Easy Home Cooked Recipes
In need of some recipe inspiration? You'll find a variety of recipes below. Easy appetizers, dinner recipes and even breakfast options.
Main Course
Side Dishes
Easy Dessert Recipes
Easy Drink Recipes
Make sure to check back often as new recipes are always being added. In the mean time be sure to follow me on Pinterest.