I recently posted a chocolate bacon covered pretzel recipe and it was a huge hit with my family. Then my husband asked me if I could make chocolate mint pretzels and sure enough it was a very easy recipe to make! Easy to make dessert recipes are always at the top of my list.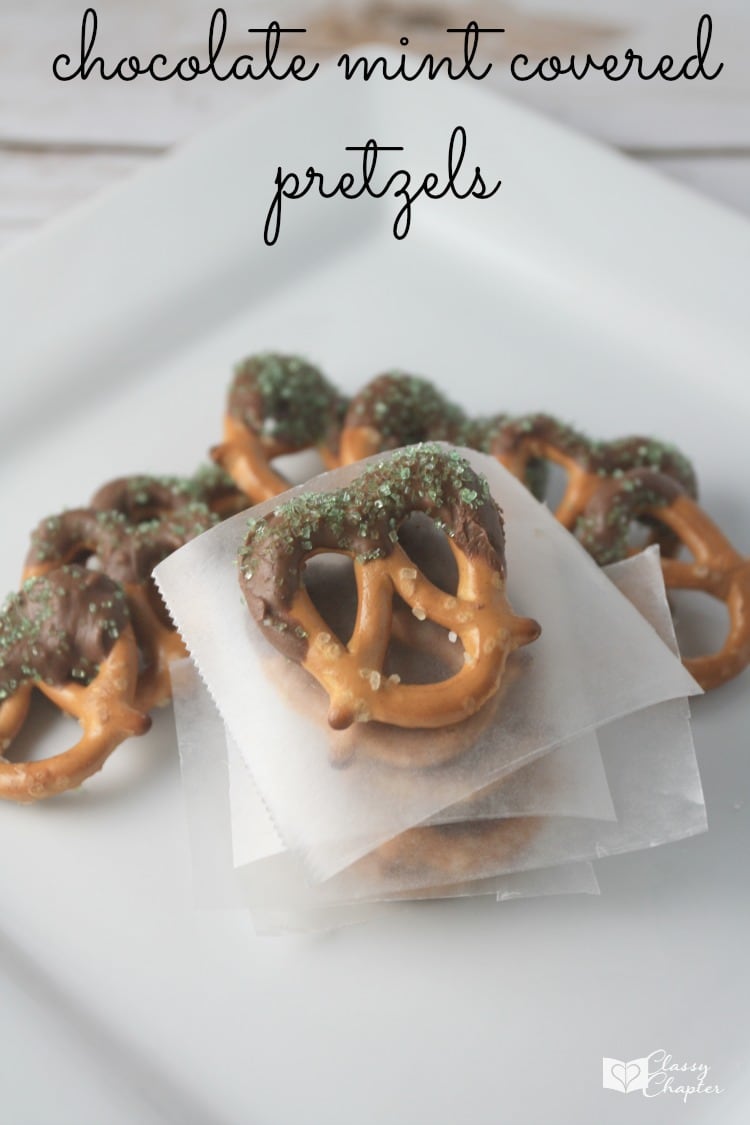 Chocolate Mint Pretzels
At a recent trip to Michaels, my husband was browsing the snack aisle while I was looking at all the fun crafting supplies. He loves chocolate covered pretzels and he loves anything mint flavored. He saw a bag of chocolate mint pretzels and picked them up right away. Since that day we haven't been able to find them again, so I created this very simple recipe to fill his craving.
Ingredients:
1 bag of pretzels
1 bag of chocolate chips
1 tsp. vanilla
1 tsp. peppermint extract
Wax paper
Directions:
Before you even get started get your area fully prepped. Line a baking sheet with wax paper.
Step 1: Put your chocolate chips into a microwave bowl and microwave in 45 second increments, stirring in between until chocolate is melted.
Step 2: Once the chocolate is fully melted stir in the vanilla and peppermint extracts. Make sure it's all combined.
Step 4: Dip each pretzel into the chocolate mixture covering at least half of the pretzel.
Step 5: Place chocolate covered pretzels on your lined baking sheet, garnish with sprinkles and place in the refrigerator for at least 20-minutes to let the chocolate harden up.
I used green sprinkles since St. Patrick's Day is right around the corner but you can change out the color sprinkles to match whatever holiday season we are in at that time.
Pretzels can be stored in the refrigerator for up to ten days. Enjoy!
[mailerlite_form form_id=6]