I'm a sucker for anything that is easy to make and spicy! If you can deliver both, even better!
This crockpot chicken recipe is a win because first and foremost it's easy. No, seriously, it's a super easy home cooked recipes! Secondly, it has some spice to it. Thankfully, you can tone down the heat or kick it up a notch based on your preferences. In this house, we like to kick up the heat.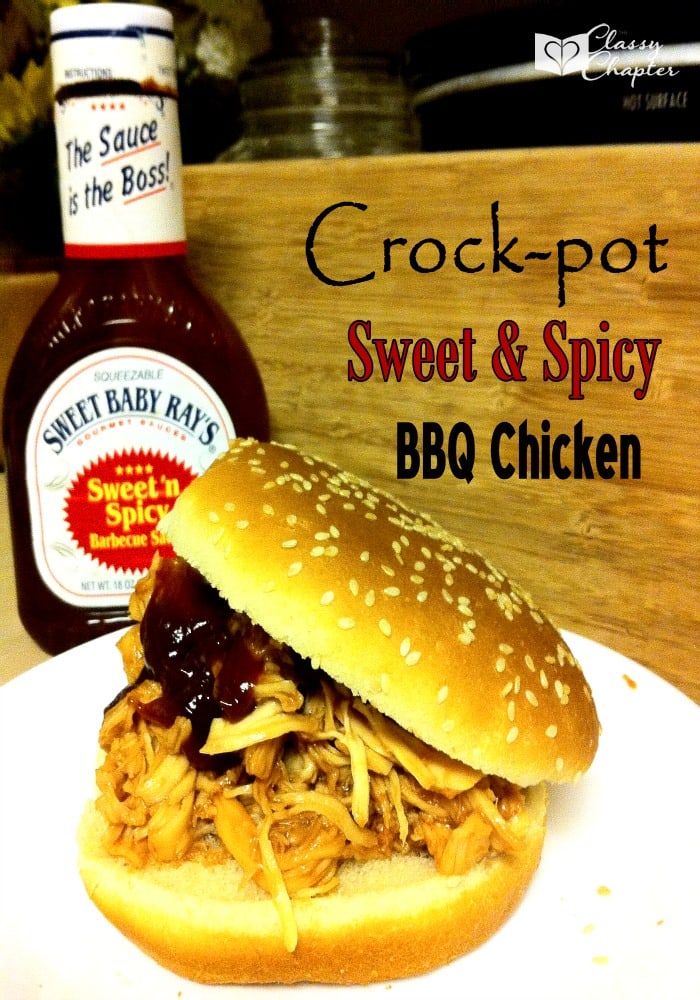 Crockpot Chicken: Sweet and Spicy BBQ
The below recipe is my take on this delicious crockpot chicken meal. Feel free to make it your own! Experiment with different sauces, types of meat and spices. Pork or shredded beef would also go really well in this recipe.
Ingredients
3 Large Chicken Breasts
1 Bottle Sweet Baby Rays-Sweet and Spicy BBQ sauce (leave some for topping onto chicken sandwich)
1 C brown sugar
1 C water
1/2 tsp. Red Pepper Flakes (optional but kicks up the heat if you want it really spicy)
Hamburger or slider buns (I like them slightly toasted)
Directions:
Place chicken breasts, 1 C water, and ½ C of brown sugar in crockpot and cook on low for about 5 hrs or until it's fully cooked.
Drain ¾ liquid out of crockpot and then shred the chicken. Once that's done pour in the bottle of bbq sauce and ½ C brown sugar. Stir and then cook on low for another 30 min. Now that it's done spread it onto a hamburger or slider bun. For an extra kick pour on more bbq sauce!
*Tip: A quick and easy way to shred chicken is by using your Kitchen-Aid mixer with the paddle attachment.
[mailerlite_form form_id=6]
Do you have a favorite crockpot recipe? If so leave it in the comments! If you are looking for more recipes, don't forget to check out the last few weeks of meal plans!