With three kids in our house, it's pretty safe to say we have a busy life. I love putting a smile on my families face with a tasty dessert, but I don't always have time to bake. I'm a sucker for an easy dessert recipe! Add in bacon and chocolate and I'm sold! This recipe is definitely going on my list of best bacon recipes.
While my kids love sweets, I'm more a savory person. The bacon in this recipe adds a nice hint of saltiness while still providing the sweetness you would expect from s'mores.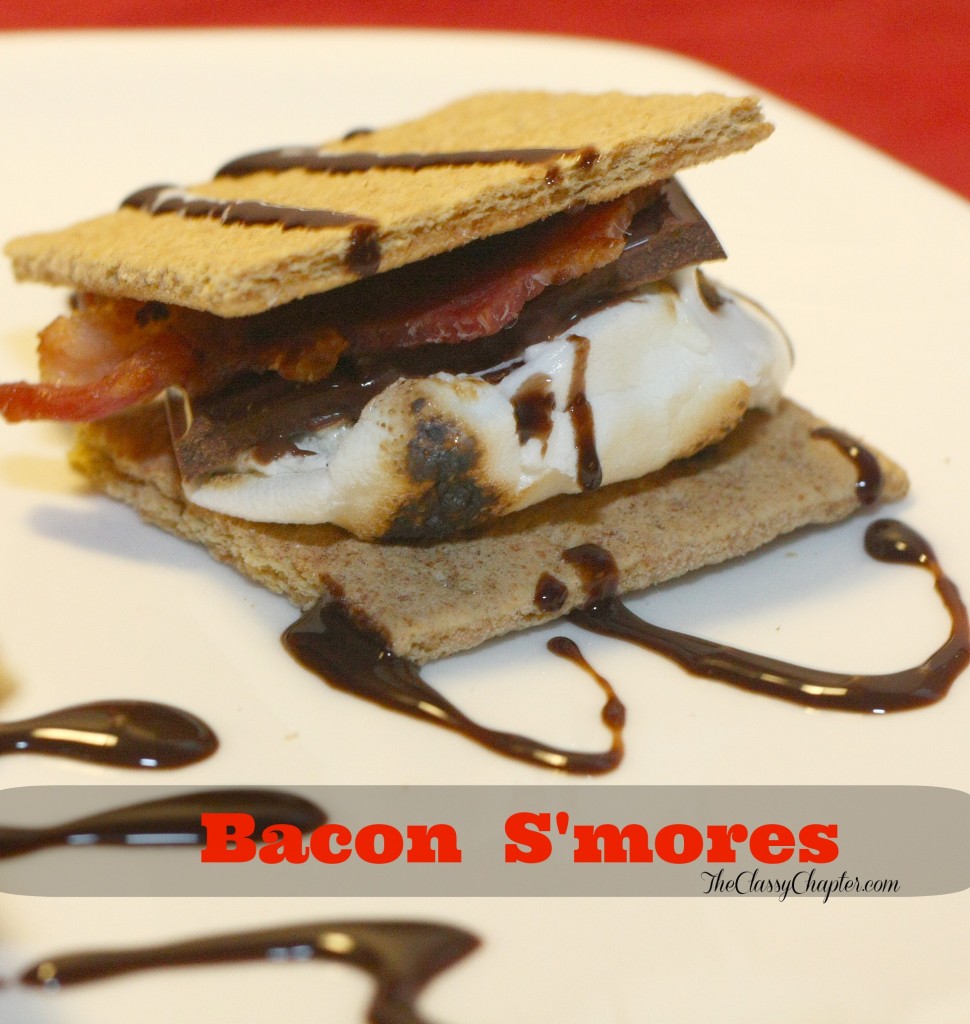 Bacon S'mores
Not only is this an easy dessert recipe, but it's very budget friendly! Without even planning to make this, I had everything on hand. Any time I don't have to run out to the store is a major bonus in my book.
Ingredients: 
Graham Crackers
Marshmallows
Chocolate Candy Bar
Bacon
Chocolate Syrup
Directions:
Cook your bacon until crispy and then set aside on paper towels to soak up some of the oil. You'll then want to lay out all the ingredients on a plate, having them ready is a life-saver when you have a sticky marshmallow in your hand.
Roast your marshmallows over the kitchen stove, outside barbecue or in your wood burning stove. Once you get your marshmallow exactly how you like it, it's time to assemble your s'mores!
Place your sticky-gooey s'mores on a graham cracker with a piece of the chocolate candy bar over it and then top with a nice crispy piece of bacon. If you want to make the s'mores a little fancy (my kids like fancy desserts) then drizzle some chocolate sauce over the top.
You can get creative and use different toppings, but my family likes to stick with the basics. Chocolate and bacon!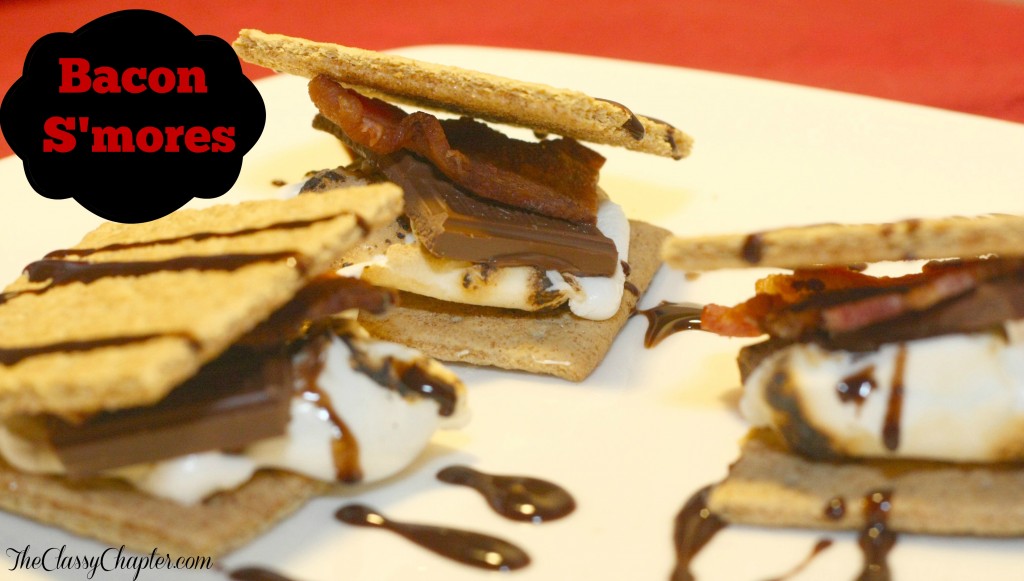 If you want to find more recipes like this, make sure to follow me on Pinterest!
If you enjoyed this post, make sure to check out some of my other popular posts!