In my home summertime means lots of family gatherings. Whether we are having an informal get-together or a huge family gathering, we are always entertaining. I'm always trying to think of fun and unique recipes for our gatherings. I love surprising people with interesting food ideas and it makes for great conversation. For this recipe, I've partnered with Pepperidge Farm Puff Pasty to create these delicious S'more bites!
Parents will love these because not only are they extremely easy to make but they are mess free! No sticky s'more hands.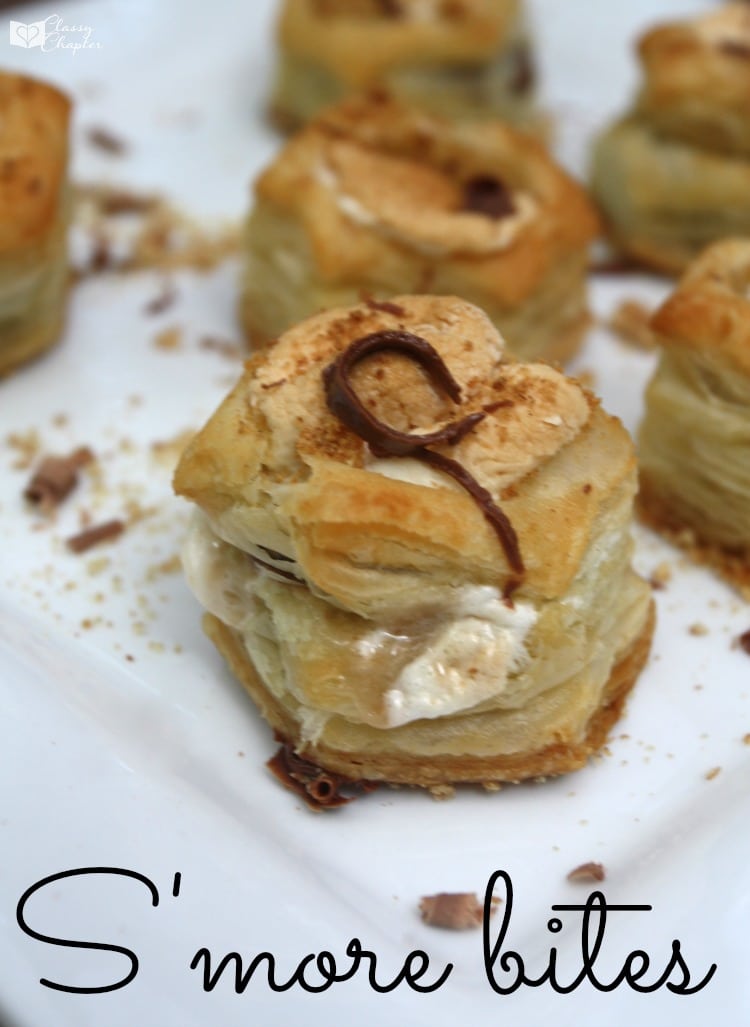 S'more Bites
Ingredients:
1 package Pepperidge Farm Puff Pasty Cups
1 bag of small marshmallows
1 large milk chocolate bar
1 box of graham crackers
Directions:
Pre-heat your oven to 400 degrees.
Place your Pepperidge Farm Puff Pastry cups on a baking sheet and cook for 10-minutes.
Take the baking sheet out of the oven and with the handle of a fork or spoon press down the center of the Puff Pastry cup.
Place one piece of chocolate in each cup, then add several marshmallows and top with graham crackers.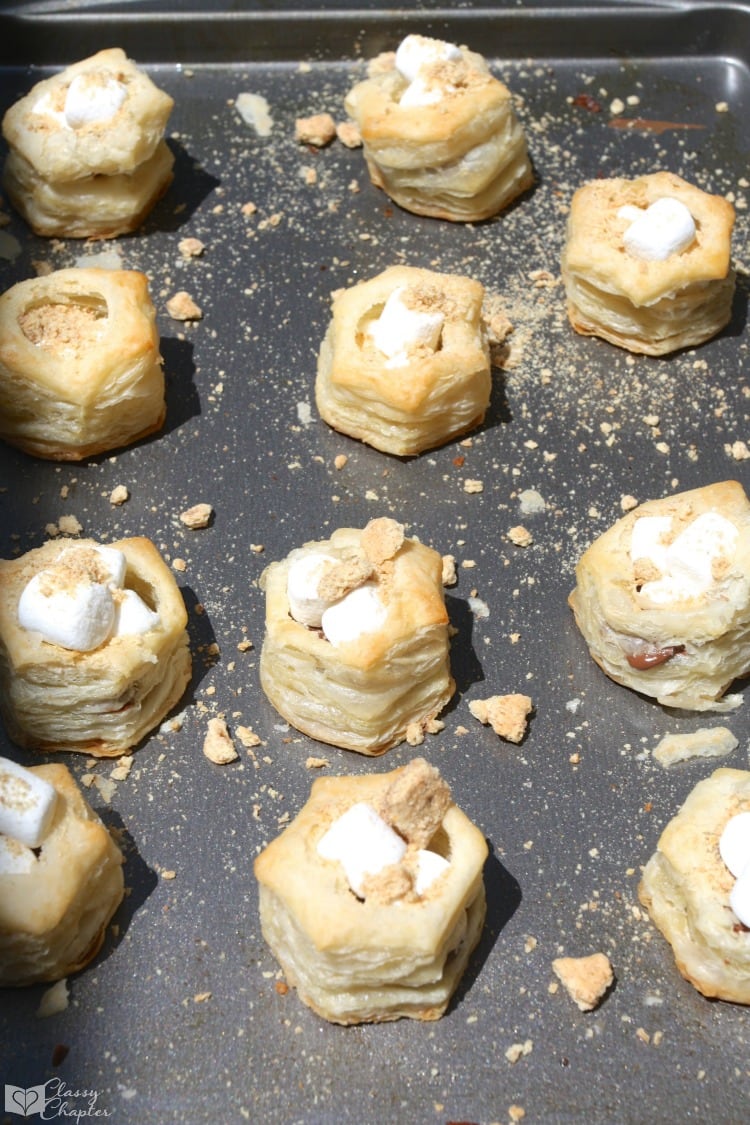 Place baking sheet back in the oven and cook for an additional 5 to 10 minutes. Until marshmallows are golden brown on top.
Top with shaved chocolate and serve. Warm is best!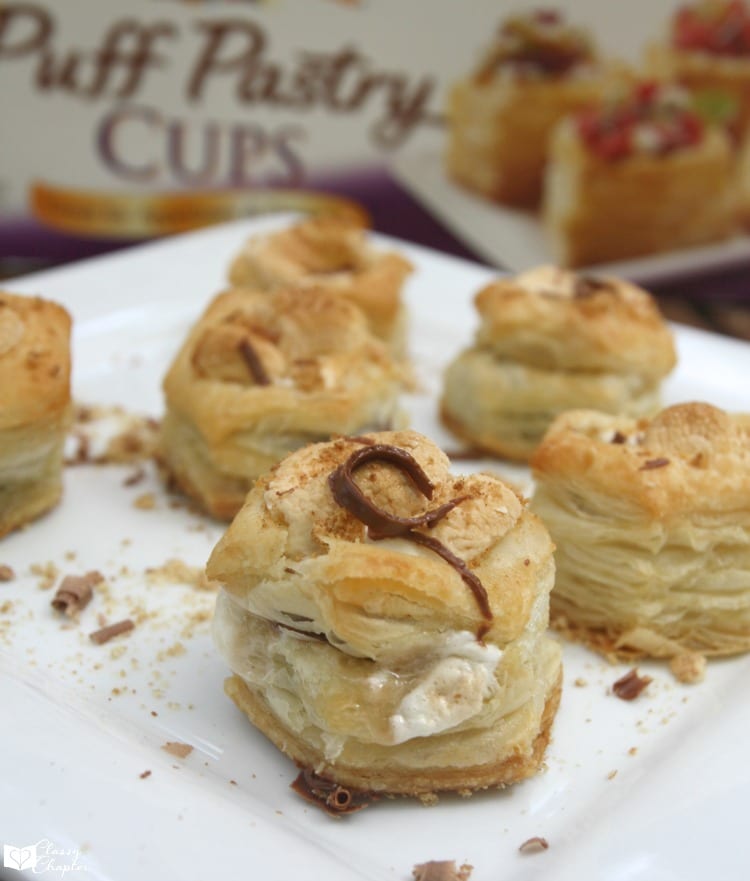 I promise you, everyone is going to fall in love with this dish! The Pepperidge Farm Puff Pastry gives this sweet dish just the right amount of buttery goodness.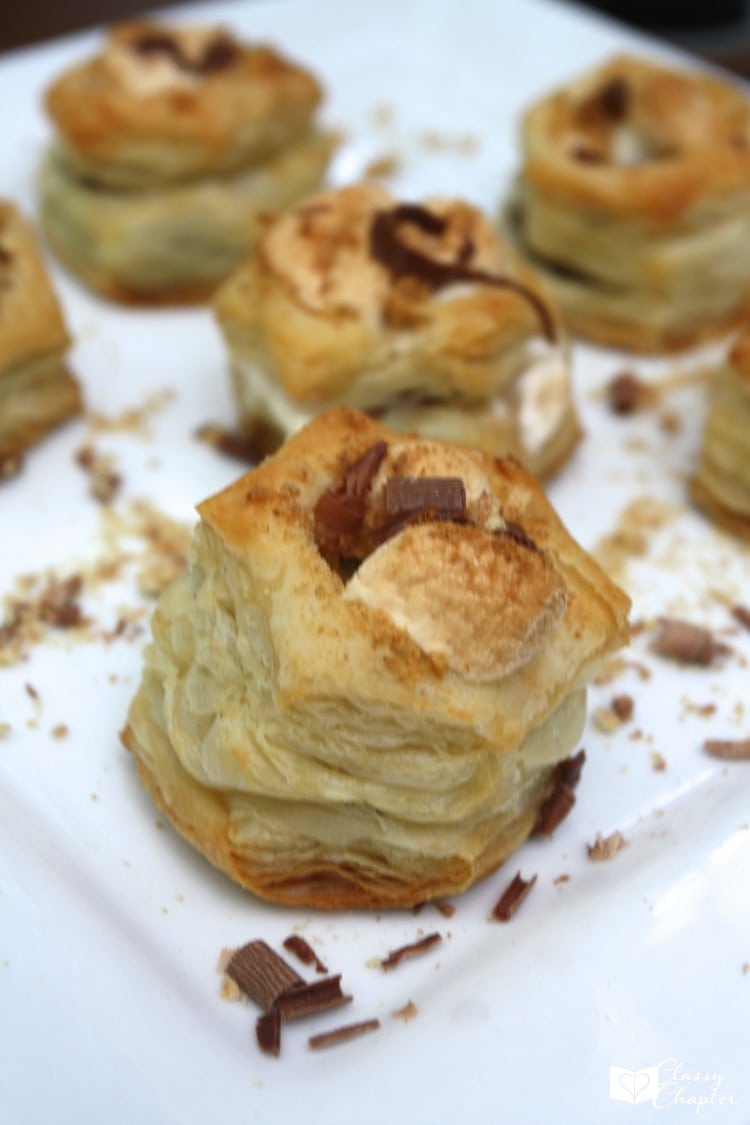 Wondering where I came up with the inspiration for this dish? I had the honor of attending a Pepperidge Farm Puff Pastry BBQ party! Not only did I get the chance to network with some amazing local bloggers but I was able to taste a wide variety of Pepperidge Farm Puff Pastry recipes. Using Pepperidge Farm Puff Pastry is a fun way to elevate a traditional recipe.
[mailerlite_form form_id=6]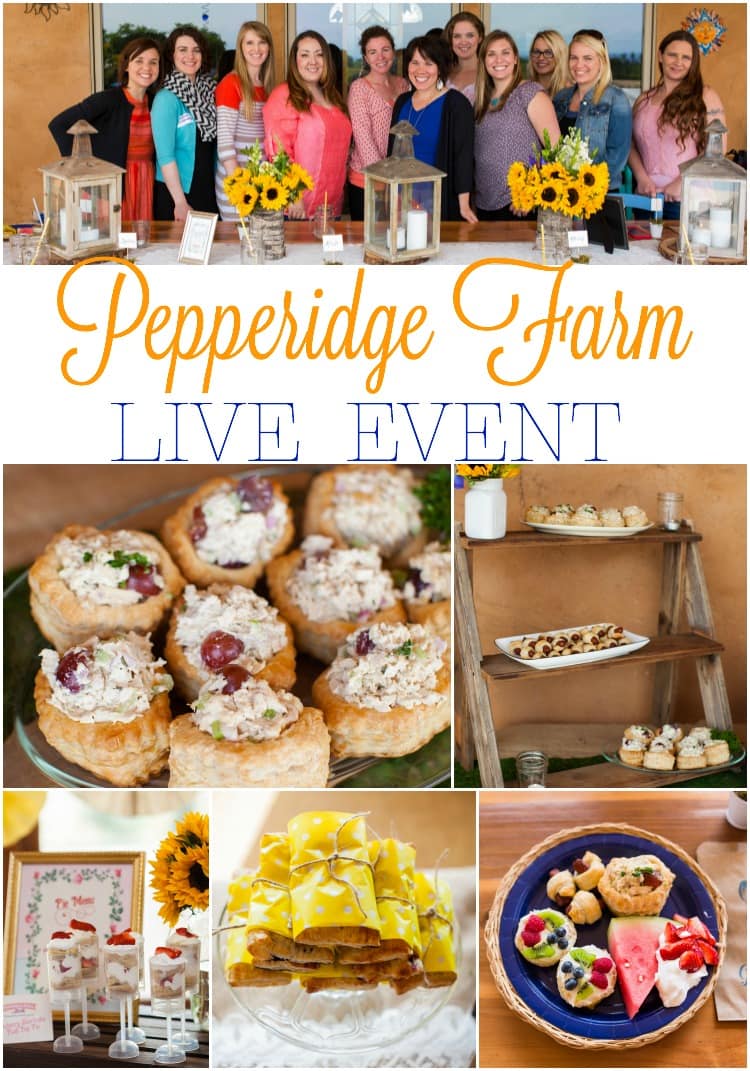 The party pictures in the above collage were taken by Leslie Callan from Green Vintage Photography.
Every single dish was absolutely amazing, but my favorite was the chicken salad stuffed in Pepperidge Farm Puff Pastry cups.
For more fun recipe ideas make sure to check out the Pepperidge Farm Puff Pastry website. You will find so many ways to elevate your recipes using Pepperidge Farm Puff Pastry.
Pepperidge Farm Puff Pastry can be found in the freezer aisle of grocery stores nationwide. The Pepperidge Farm Puff Pastry Sheets retail for about $4.95 and Pepperidge Farm Puff Pastry Cups retail for about $3.88.
The next time you are hosting an event make sure to create a unique recipe using Pepperidge Farm Puff Pastry. It's a blank canvas and the recipe possibilities are really limitless.
This is a sponsored post written by me on behalf of Pepperidge Farm Puff Pastry.