I'm back with another blog report, this one is for the month of April. Compared to March, I have to say I'm pretty happy with my results. I've been making progress!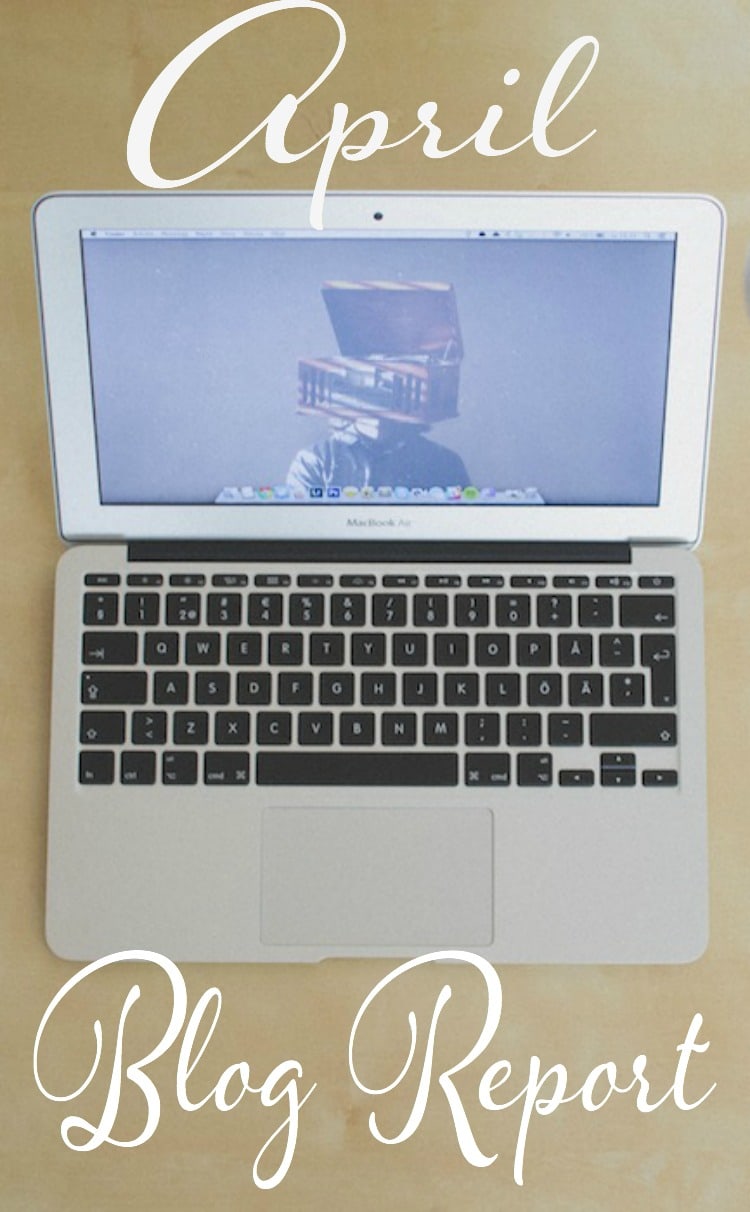 April Blog Traffic Report
Number of Posts: 27
Pageviews: 16,795 (increase of 11,361)
Facebook Fans: 557 (increase of 64)
Twitter: 4,028 ( increase of 613)
Pinterest: 2,464 (increase of 220)
Instagram: 586 (increase of 38)
Google+: 749 (increase of 13)
April Income
I was able to bring in money for the first time!
$100 – Sponsored Post
Goals for May:
I would like to hit 20k pageviews in May. However, my biggest goal is to work on consistency, not only on my blog but with social media as well.