I'm late, but I'm back with another blogging traffic report.
I have to admit that I'm a little embarrassed to even post this traffic report. I was on a consistent upward swing and then March happened. I've committed to posting the good, the bad and the ugly of blogging – so here goes!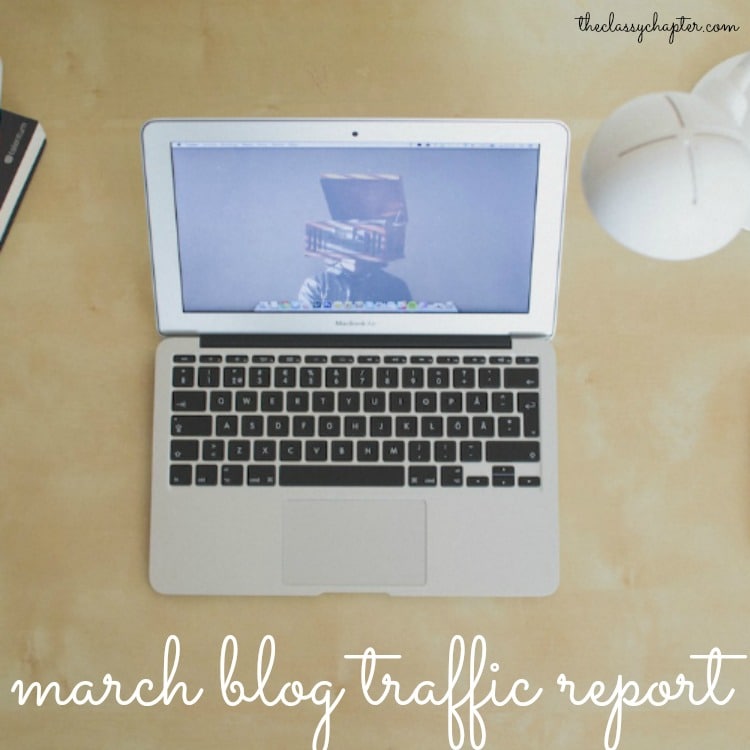 March Blog Traffic Report (5th Month of Blogging)
Number of posts: 20
Pageviews: 5,434 (decrease of 4,295)
Facebook Fans: 493 (increase of 187 fans)
Twitter: 3,415 (increase of 455 followers)
Pinterest: 2,244 (increase of 154)
Instagram: 548 ( increase of 70)
Google+: 736 ( increase of 17)
Goals for April
Increase pageviews to 10,000
Work on posting 5 days a week
Focus on Pinterest & Facebook
Pageviews for March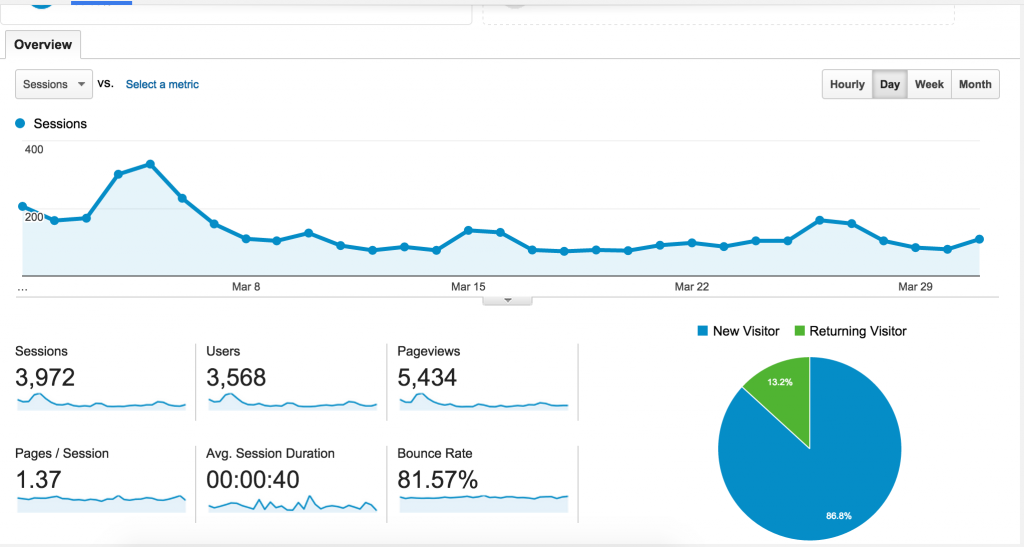 Top Posts in March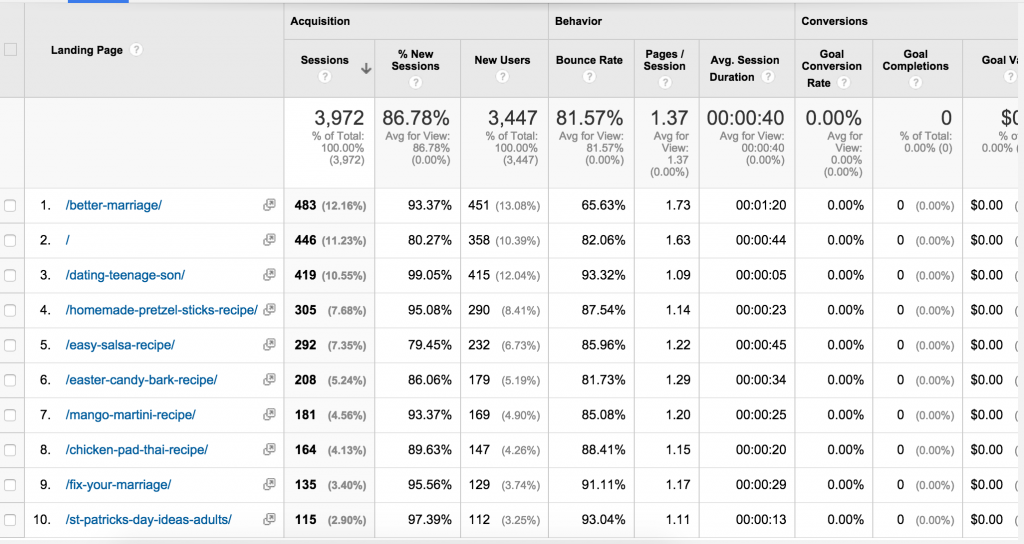 As I said above, March was a hard month for me. I spent almost 2 weeks sick which put me very behind on blog work. I'm hoping that during April I can get my pageviews back up and get back on track to hitting my goals.