Roasting S'mores is one of our families favorite things to do, but right now it's just do dang hot outside. So this year we came up with an alternative to roasting S'mores. S'mores ice cream…and let me tell you, it is so good! Seriously, this is an easy no-bake dessert that your whole family will enjoy.

S'mores Ice Cream
Anytime I can get away with a no-bake dessert, I'm a happy woman. Don't get me wrong, I love to bake but during the summer I want nothing to do with the oven. It's been over a 100 the last few weeks and our AC is already working overtime, I don't need another reason to heat up the house.
So this dessert is the perfect option!
[Tweet "Need an easy no-bake #dessert recipe? Check out this delicious s'mores ice cream #recipe! #yum"]
Ingredients

Marshmallows
Hershey's Chocolate
Graham Crackers (crushed)
Rolo's (optional)
Vanilla Ice Cream
Whip Cream
Directions:
I like to start off by getting all of my ingredients out and ready. Ice cream melts fast on fast days, so the more prepared you are the better.
Microwave your chocolate until it's lightly melted. Pour the hot chocolate into the waffle cones and swirl around, making sure you coat all sides of the waffle cone. Let the chocolate cool down in the cone and then add in some marshmallows, pieces of your Hershey's chocolate and Rolo's if you opted for those.
Scoop in ice cream and then add more of your toppings to the top and sides of your ice cream. Top with whip cream and crushed graham crackers. Enjoy! You'll feel like your eating a frozen s'more, absolutely delicious! Not to mention you'll also score major mommy points.
[mailerlite_form form_id=6]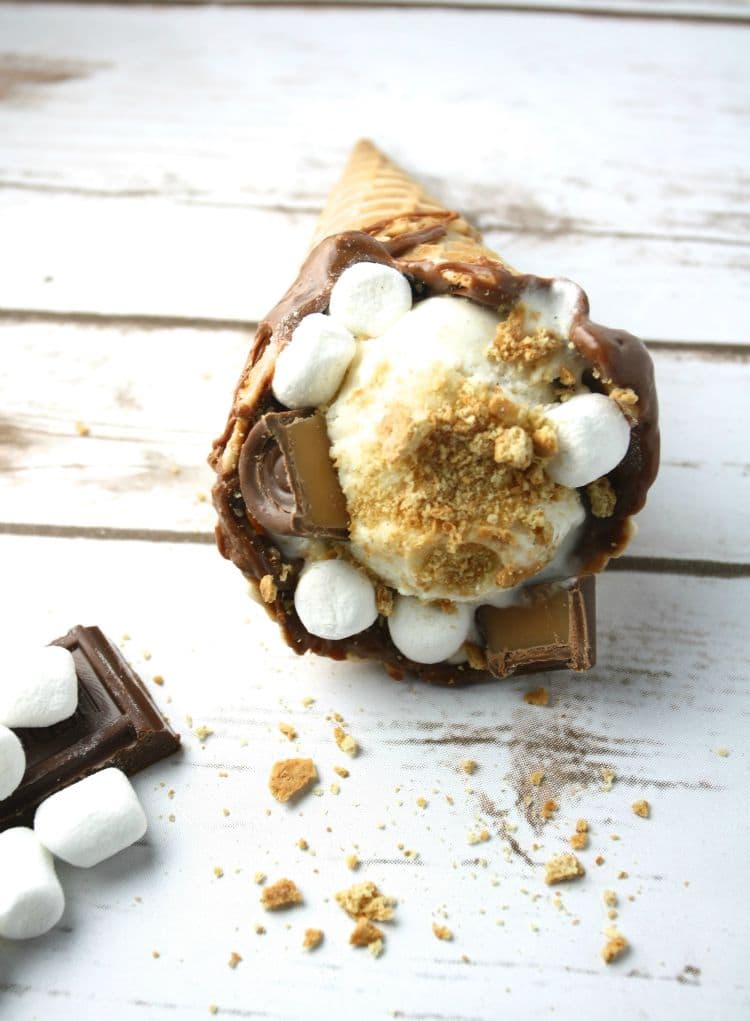 If you enjoyed this S'mores ice cream recipe then be sure to check out my other S'mores recipes.
The perfect bite of chocolate and marshmallow. The best part is these are mess free! No sticky hands.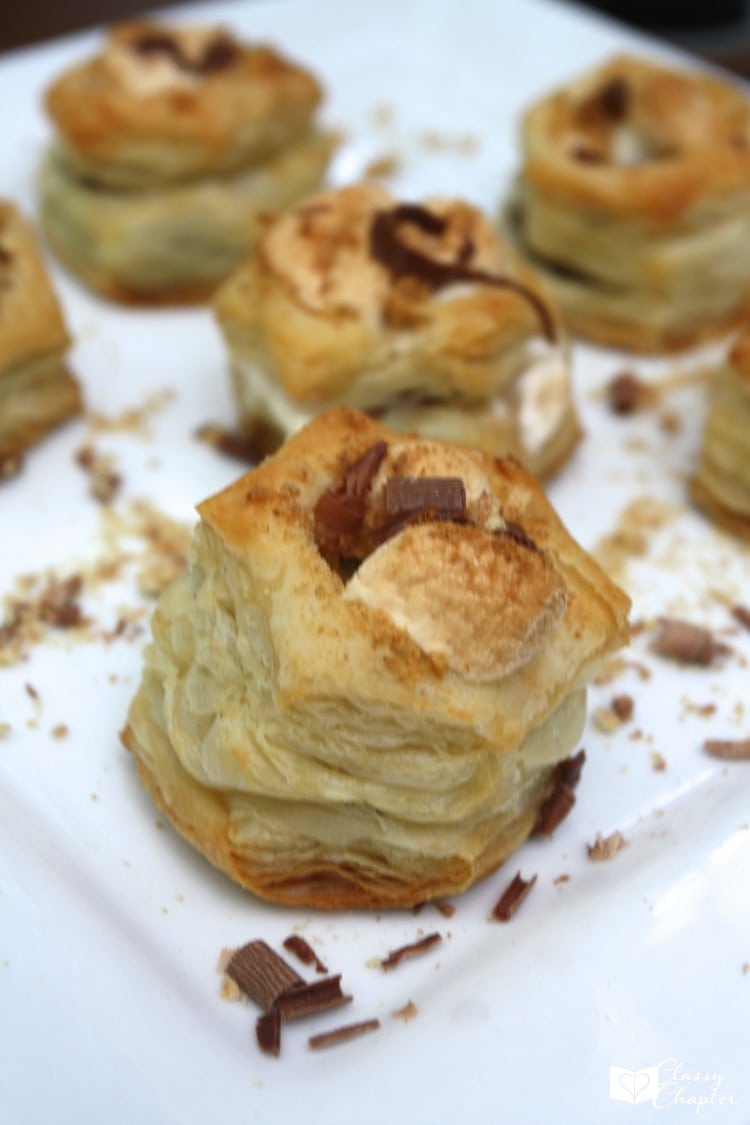 The perfect mix of sweet and salty.