Healthy and fresh taco salad is a go to meal in our house every summer. Well, I must admit, we have it in the cooler weather too. My family loves salads and this one is one of our favorites.
I know there are many great recipes out there for taco salads, but this one has something in it that many others don't. It is jicama. Have you ever tried Jicama? My first time trying this wonderful root vegetable was about 20 years ago. I was walking along a back street in Mexico and a street vendor offered me a slice. I squirted a little lime juice on it and then sprinkled it with some chile powder. Oh my, was it ever good. Jicama has a nice crunch to it and when cold is very refreshing.
Back to the salad! My daughter is a vegetarian, so this salad is great for her also. One service contains about 10 grams of protein. Eating a meatless meal once or twice a week is so good for you. A National Cancer Institute study of 500,000 people found that those who ate the most red meat daily were 30 percent more likely to die of any cause during a 10-year period than were those who ate the least amount of red meat.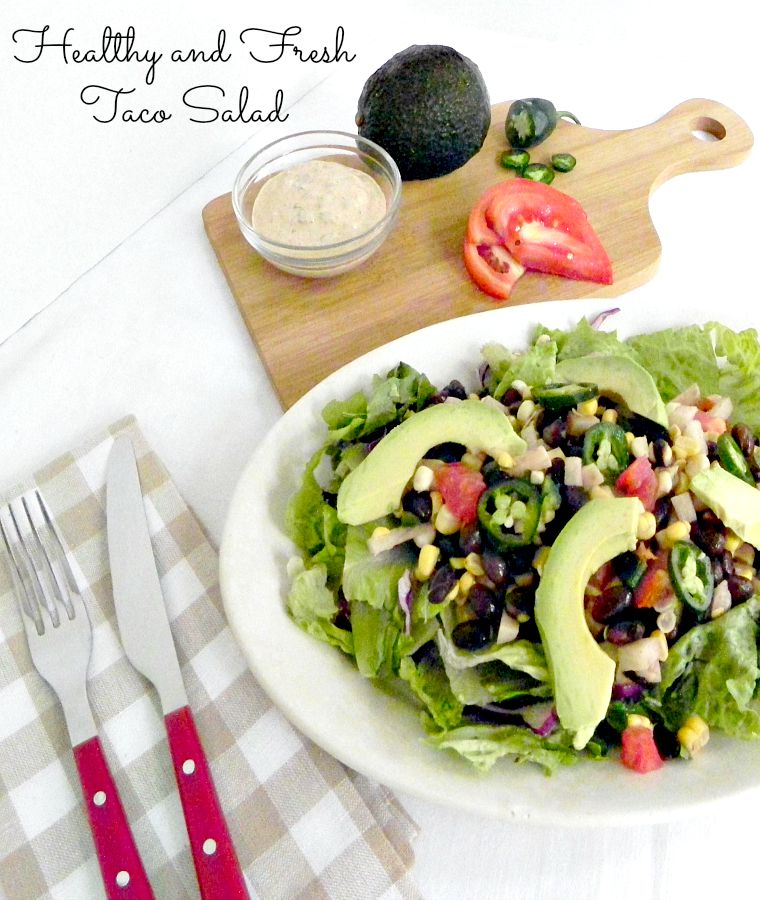 Eating less meat or no meat is also great on the budget. A pound of hamburger in Virginia, where I live, runs about $4.50 and a pound of beans or legumes runs less than $1.00. One pound of dried beans equals 6 cups of cooked beans. So, as you can see, eating meatless is a good choice.
Healthy and Fresh Taco Salad
Author:
Healthy and fresh taco salad is light and perfect for summer.
Ingredients
4 cups mixed salad greens (about 1 bag)
1 15 oz. can black beans, rinsed and drained
2 ears fresh sweet corn. Remove husks and silks and slice corn off the cob. *
3/4 cup matchstick-size pieces peeled jicama (can substitute carrots)
1/2 cup chopped tomato
1 medium acocado, halved, seeded, peeled and sliced
1 fresh jalapeño chile pepper, thinly sliced
1/2 fresh salsa (can use jarred)
1/2 cup crumbled queso fresco
Instructions
Line a large platter with the salad greens. In a medium bowl, combine the beans, corn, jicama and tomato.
Spoon over greens
Top with the next five ingredients.
Top with dressing of your choice – enjoy
[mailerlite_form form_id=6]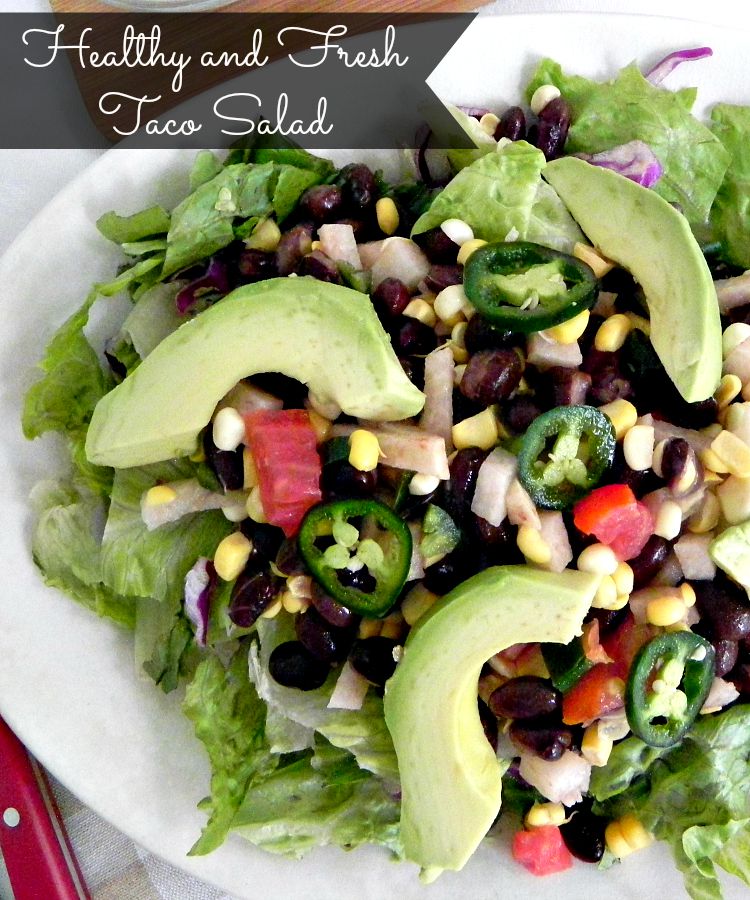 Since this salad doesn't come in a tortilla bowl, you may want to have a few chips on the side. My family loves using whole grain tortilla chips with this salad. I really enjoy it without the chips. There is enough crunch in the salad, that I don't worry about adding a chip.
I don't usually add a salad dressing to this salad. I find there is enough flavor in it. You can add any dressing of your choice. I have been known to add a spoonful or two of picante sauce.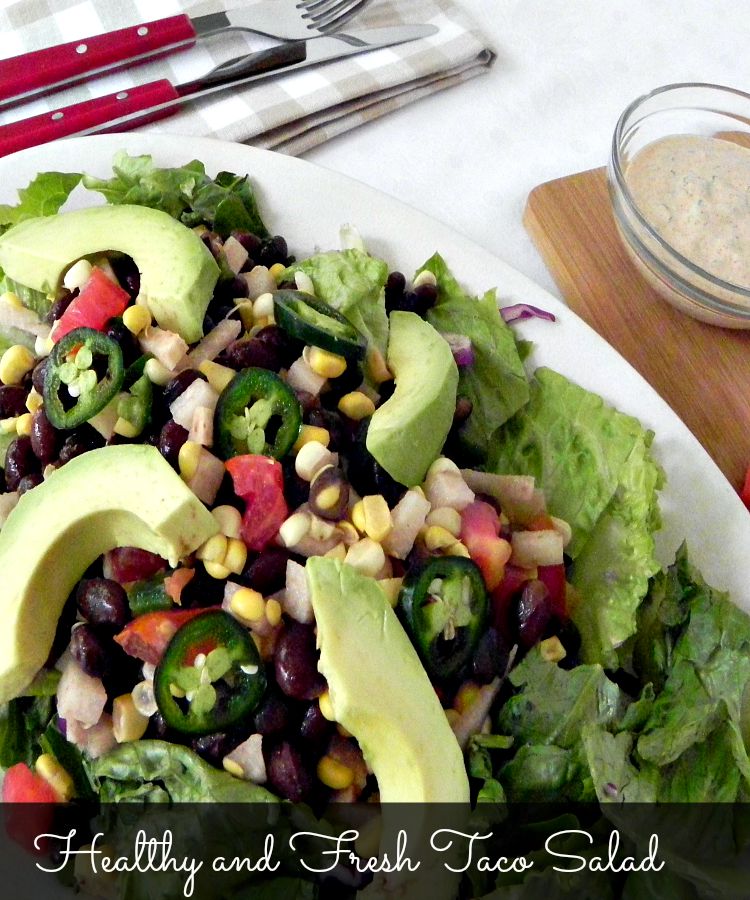 Here are few more delicious summer salads: