My all-time favorite snack is chips and salsa. No joke, I could eat a whole bag of tortilla chips in one sitting as long as I have some good homemade salsa. There really isn't anything much better than easy home cooked recipes.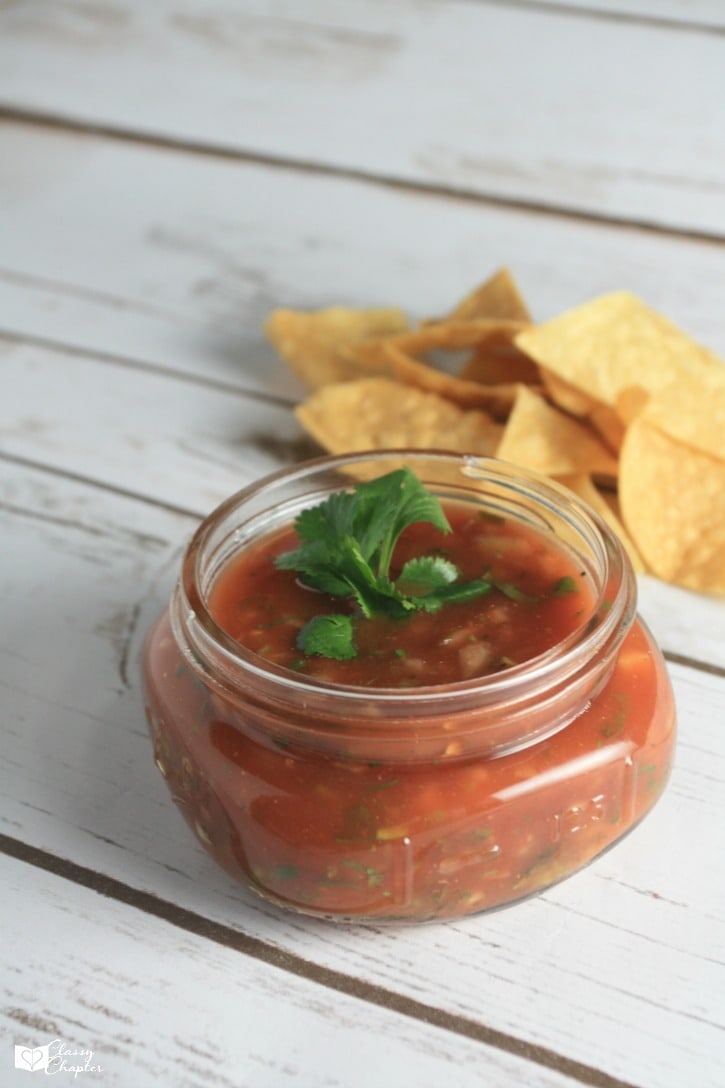 Easy Salsa Recipe
This salsa recipe is so easy to make and has just enough heat. You can make this salsa to fit your own personal taste. Sometimes I'll make a few batches with varying heat levels.
Ingredients:
10 medium sized tomatoes
7 jalapenos's
2 white onions
1 bulb of garlic
1 full bunch of cilantro
1 lime
salt
1/4 tsp. (affiliate link) chipotle chili powder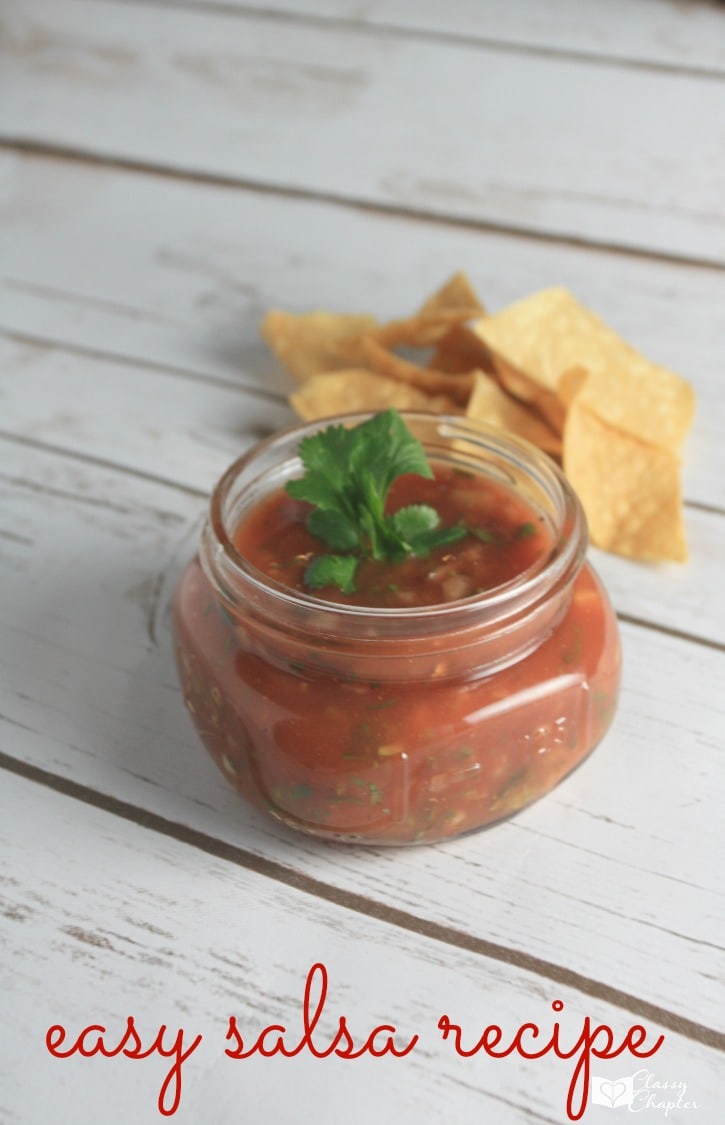 Directions:
1. Pre-heat the oven to 400 degrees
2. Cut your tomatoes and onions in half and place on a cookie sheet. Slice your jalapenos in half and scoop out the seeds. I typically leave seeds in three of the jalapenos as my family enjoys some heat. Place the jalapenos on the cookie sheet. Cut the top off your bulb of garlic and place on the cookie sheet. (You'll probably need 2 cookie sheets)
3. Drizzle oil over your vegetables and sprinkle some salt and pepper over everything. Let the vegatables roast for about 30-minutes or until everything is nice and soft.
4. Set vegetables to the side and let cook for about 15-minutes.
5. Place vegetables in a food processor along with half of the cilantro. Once everything is pureed add in your chipotle chili powder and salt to taste.
6. Mix in fresh chopped cilantro, squeeze some lime juice into the salsa mixture and then refrigerate until you are ready to dig in and enjoy!
Tips: You can also roast your vegetables over an open flame, but I find this takes a little bit longer. Also, if you aren't sure how hot you like your salsa start out by only leaving the seeds in one jalapeno.
[mailerlite_form form_id=6]