Summertime will be here before we know it and it will be time to host summer cookouts. Not to mention Memorial Day, 4th of July and Labor Day parties! Anytime I'm invited to a party I always bring some type of dip. Dips are the one thing you really can't have too much of. I always find people standing around the table that has all the different dips. There is something about standing around chatting with friends while enjoying some yummy dips. Just make sure not to double dip – that's gross!
You're going to love this crab rangoon dip and don't forget to check out my other easy home cooked recipes.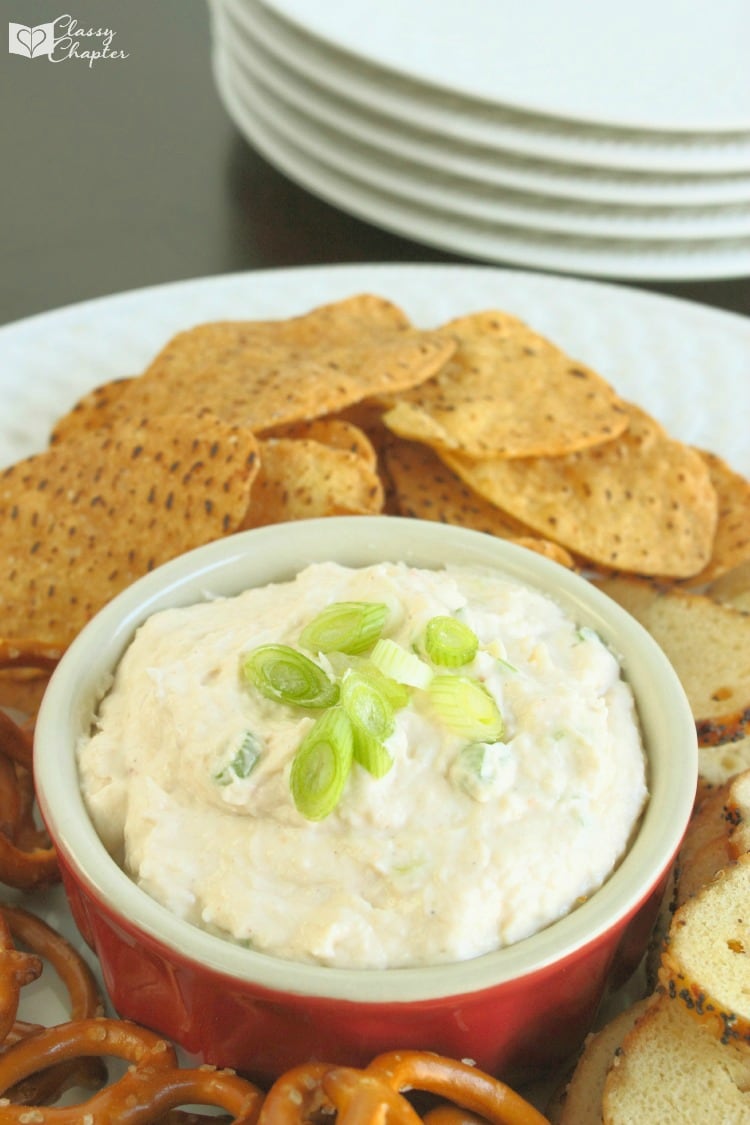 Crab Rangoon Dip
The best part about this dish is that you can really customize it to your liking. If you don't like crab trying using salmon or shrimp. Smoked salmon would taste delicious in this recipe.
Ingredients
8 oz. Cream Cheese, softened
¼ Cup Mayonnaise
1 Tbsp. Soy Sauce
1 teas. White Pepper
6 oz. Can Crabmeat
4 Green Onions, thinly sliced
Optional, 1-2 teas. Hot Pepper Sauce (Sriracha, Louisiana hot sauce, Tobasco etc.)
[Tweet "Yum! Crap Rangoon dip! #foodie #recipe"]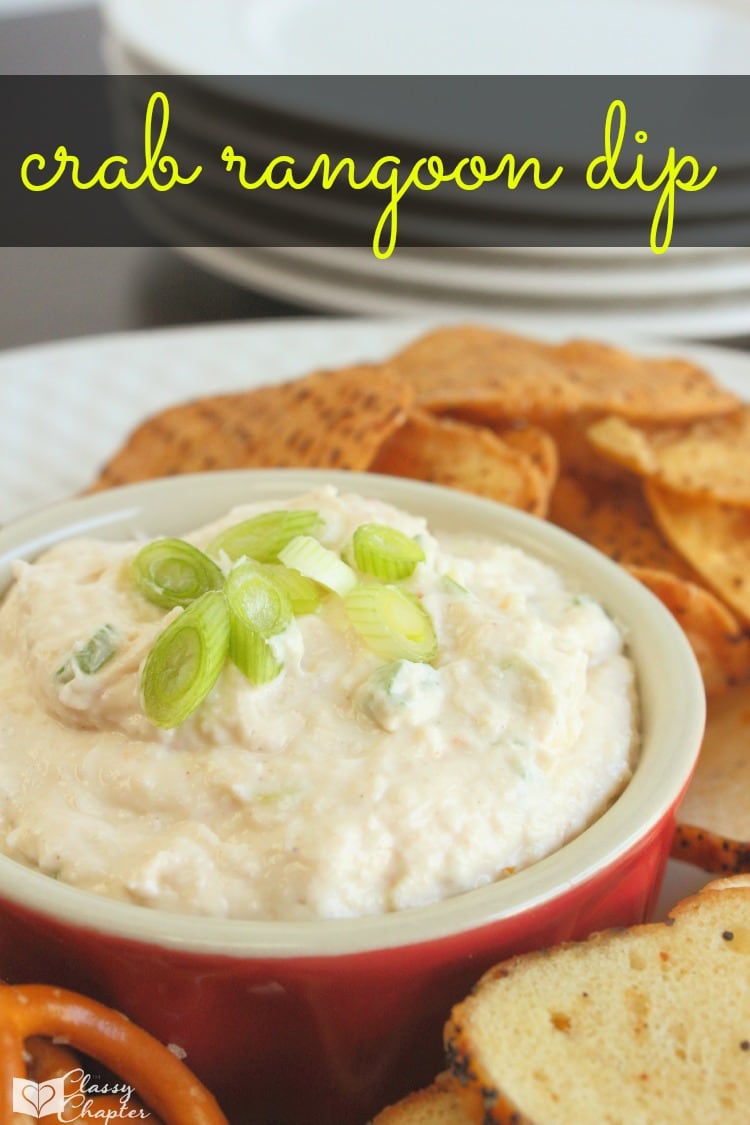 Instructions
In a medium bowl beat together the Cream Cheese and Mayonnaise until smooth. This will take you about two to three minutes.
Add the Soy sauce and White pepper and stir until well combined.
Add in the Crab and Onion and mix well.
If using the Pepper sauce add ½ teas. at a time tasting between each addition.
I prefer to let this dip chill for a several hours before serving.
Serve garnished with some extra green onion with your favorite chips, pretzels etc. Pita bread is another nice alternative to chips.
[mailerlite_form form_id=6]
My homemade pretzel recipe would go great with this dip! You can find it below.