The other day I was grocery shopping and came across root beer flavored vodka and of course, I instantly thought of root beer floats. I'm not a big drinker, in fact, I hardly ever drink, but you can never go wrong with a good martini.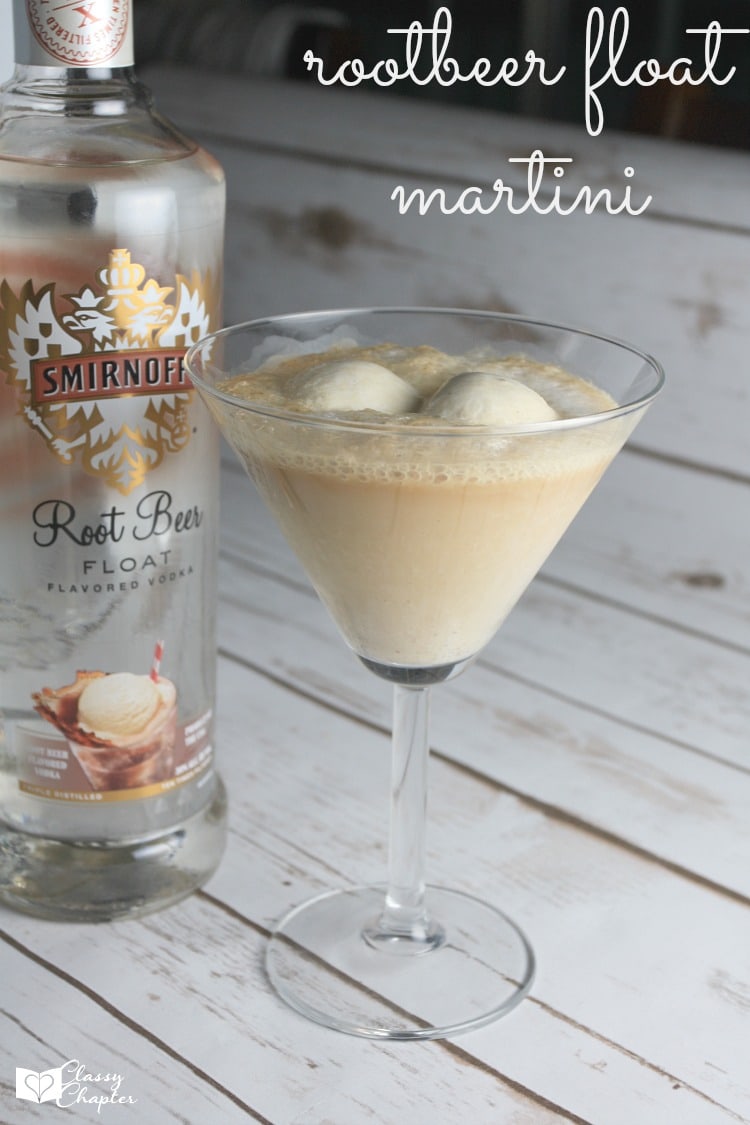 Root Beer Float Martini
I promise you that you can not go wrong with this drink! It's perfect for those warm summer nights offering the perfect balance of sweetness.
Ingredients:
Smirnoff Root Beer Float flavored Vodka
Vanilla Ice Cream ( I used vanilla bean)
1 Can of Root Beer
Directions:
Pour 4 ounces of root beer into a cocktail shaker and add 2 ounces of root beer flavored vodka. Shake the vodka and root beer well and set to the side.
Put two scoops of vanilla ice cream into a martini glass.
Pour the vodka and root beer mixture over the ice cream and enjoy!
Seriously, it's that easy! If you try this recipe out let me know what you thought.
More fun drinks!
If you enjoyed this post, make sure to check out some of my other popular posts!