Did you know that it's National Chocolate Mint Day? This is probably my husband's favorite holiday without even realizing it's a holiday. He loves all things mint and chocolate, so much that he asked me to come up with a homemade mint chip ice cream recipe.
This homemade ice cream recipe is so easy to make and taste delicious! My family is going to be begging me to make this recipe every day come summertime.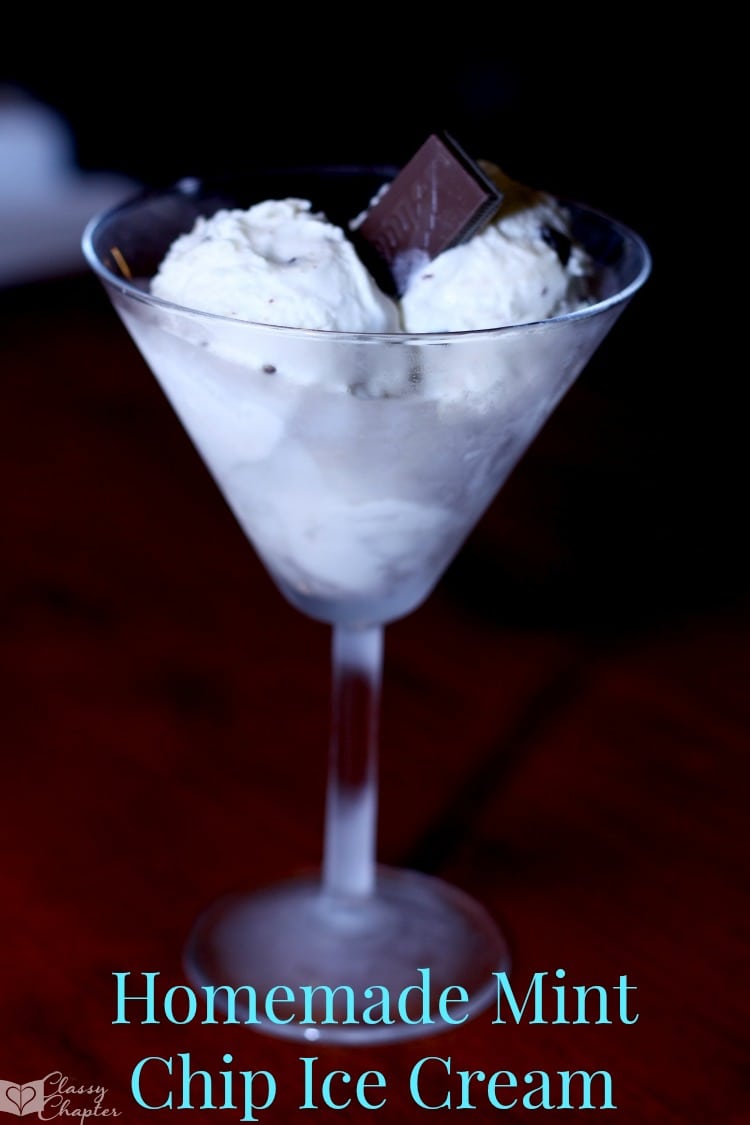 Homemade Mint Chip Ice Cream Recipe
This ice cream recipe is so easy, but you will need an ice cream maker. I use my Cuisinart ice cream maker. A few months ago my grandmother gave me this ice cream maker and it has been a life changer. Seriously! We make ice cream all the time now.
Ingredients:
1 1/2 cups whole milk
1 cup + 2 tbsp. granulated sugar
Pinch of salt
3 cups heavy cream
1 1/2 tbsp. vanilla extract
1 tsp. peppermint extract
1 box Andes Mints
Directions:
Start off with your ice cream bowl fully frozen. I leave my ice cream bowl in the freezer so it's always ready to go!
In a medium-sized mixing bowl combine the milk, sugar and salt with a mixer on low. Make sure the sugar is fully dissolved.
Stir in the heavy cream and the extracts.
At this point, I like to chill my ice cream mixture for a few hours just so it's nice and cold when it goes into the ice cream maker. (Not required)
Once you are ready to start making your ice cream, turn on the ice cream maker and then slowly pour in your ice cream mixture. Let the ice maker run for about 20-minutes.
While the ice cream maker is whipping up some delicious ice cream chop up your Andes Mints. I like mine chopped up pretty fine. Totally up to you!
Once the ice cream is done, slowly add in the mints and let the ice cream run another couple of minutes so the mints get combined.
Immediately put into a bowl, cover with plastic wrap and place in the freezer. I like firmer ice cream so I tend to keep my ice cream in the freezer for at least five hours before serving. Overnight is even better.
[mailerlite_form form_id=6]
For more delicious chocolate recipes check out my Bacon S'mores recipe!