I absolutely love body butter, but my all-time favorite brand isn't cheap. In hopes of saving money this year, I've started using my own DIY body butter recipe.This is an easy DIY craft that you'll love!
Making your own body butter is not only easy but free of harsh chemicals and extremely cost effective. Incorporating this recipe into your daily beauty routine will leave your skin silky smooth and smelling amazing. The lemon aroma with a hint of vanilla lasts all day long!
The best part of all is that you can whip this recipe up in under 30-minutes from start to finish.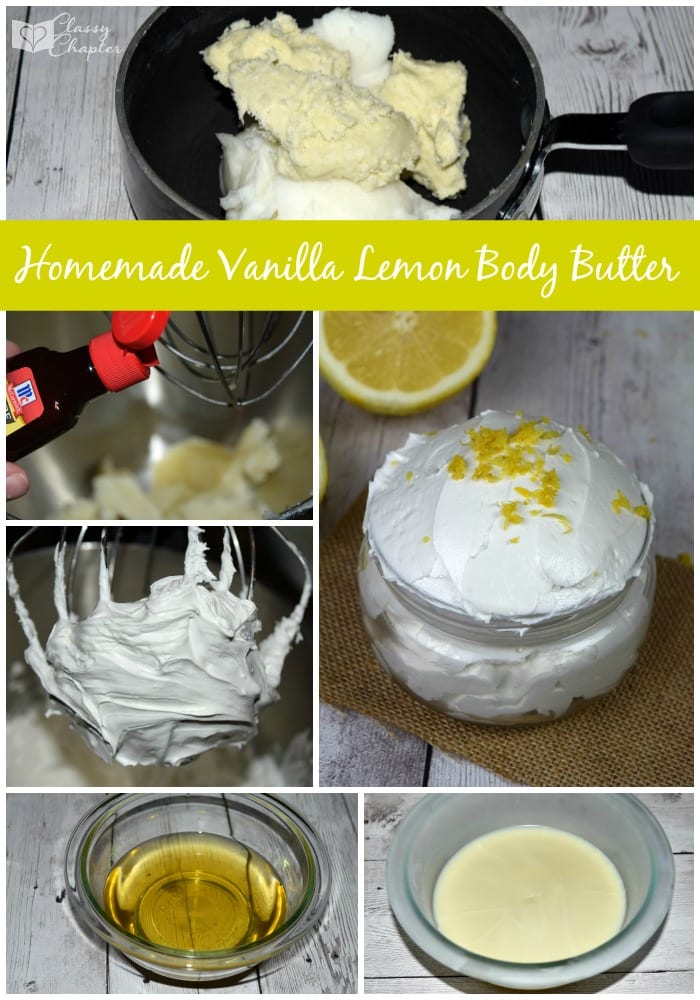 DIY Body Butter Recipe
You are going to love this homemade lemon vanilla body butter recipe!
Ingredients:
1 Cup Coconut Oil
½ Cup Shea Butter
½ Tsp Lemon Extract
5 Drops Vanilla Extract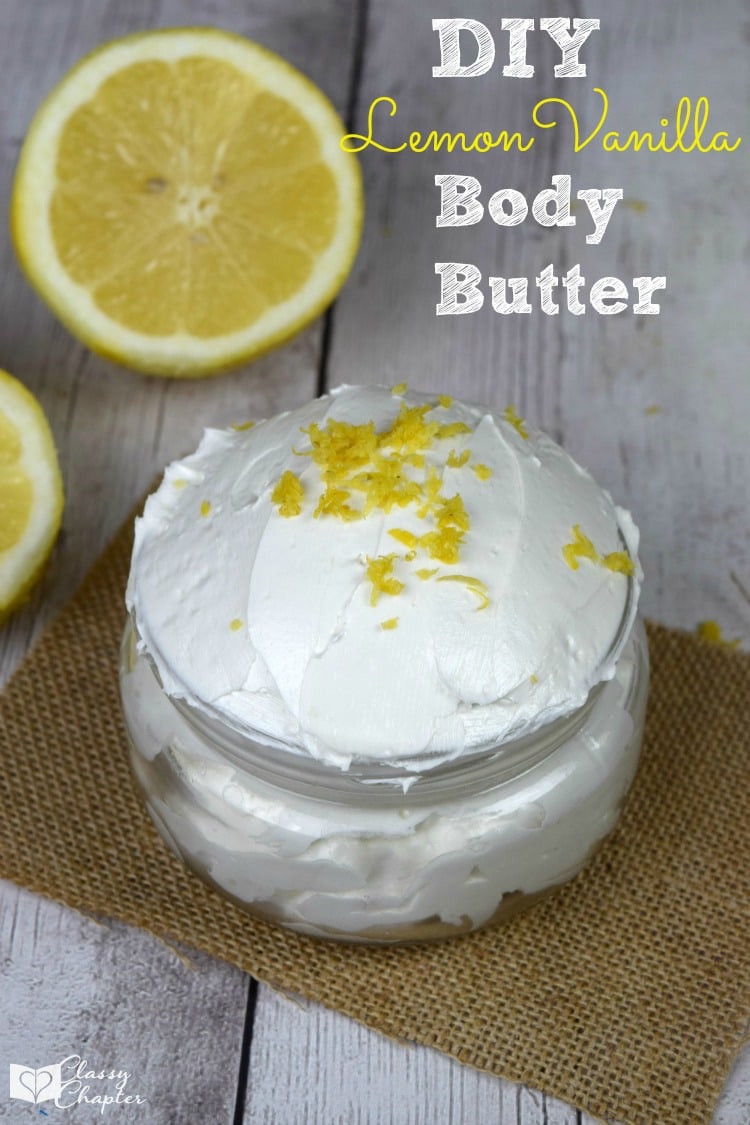 Directions:
1. Take a cooking pan and add in coconut oil and shea butter. Place it on the stove using medium heat and cook the oil/butter combination until it becomes turns to liquid.
2. Remove from heat and allow to sit at room temperature for 10-minutes and then pour into a glass bowl.
3. Place your glass bowl in the freezer for 10-minutes and wait for the liquid to solidify just a bit. Spoon the mixture into a stand mixer (or hand mixer) add in your lemon and vanilla drops, then whip on the highest speed for 2-3 minutes.
4. Once you are happy with the consistency spoon the body butter into a glass jar and apply the lid tightly. The body butter will last for up to six months.
[Tweet "Give this DIY Body Butter a try!"]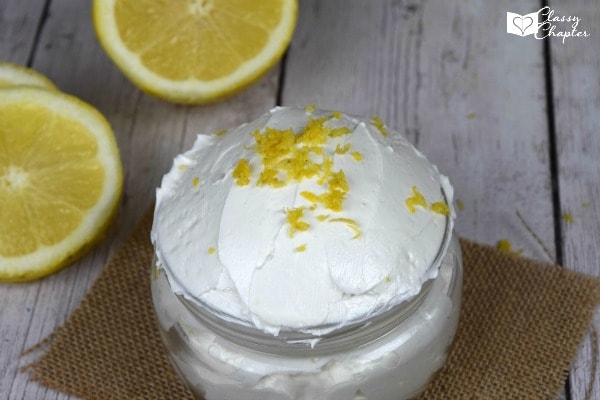 [mailerlite_form form_id=3]
Resources:
22 Outstanding Easy to Make Beauty Products
Save Money with Homemade Beauty Prodcuts
If you enjoyed this homemade body butter recipe make sure to check out my other DIY beauty posts.

Homemade Strawberry Face Scrub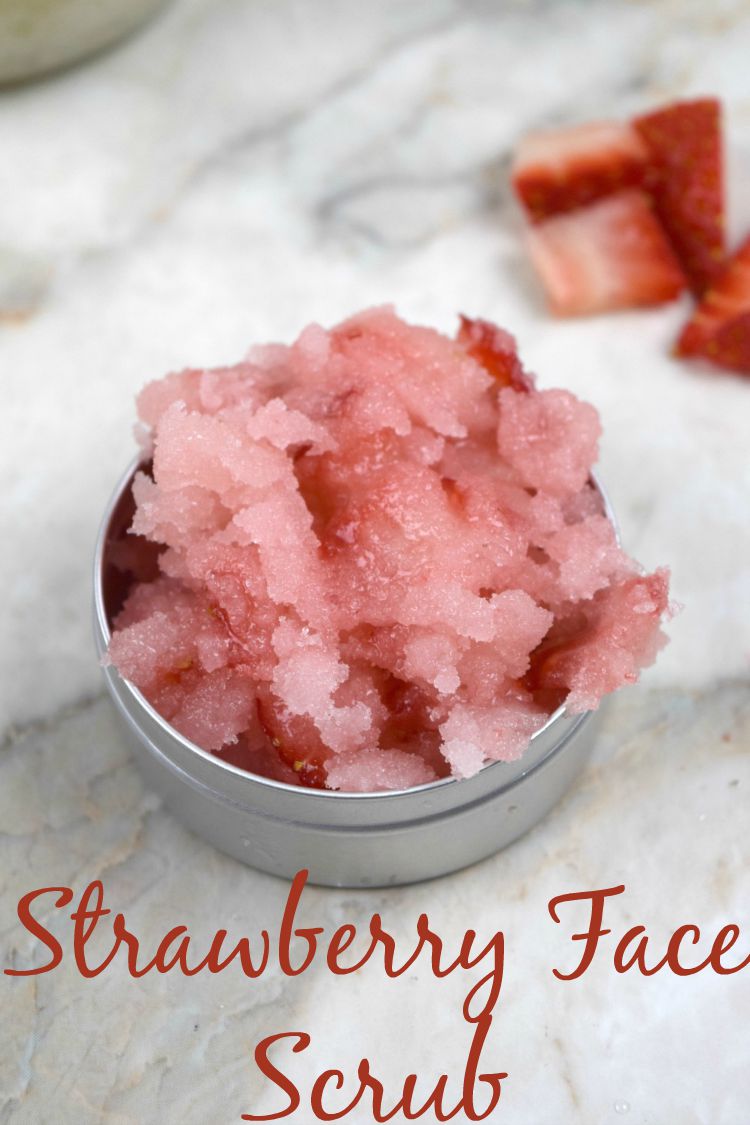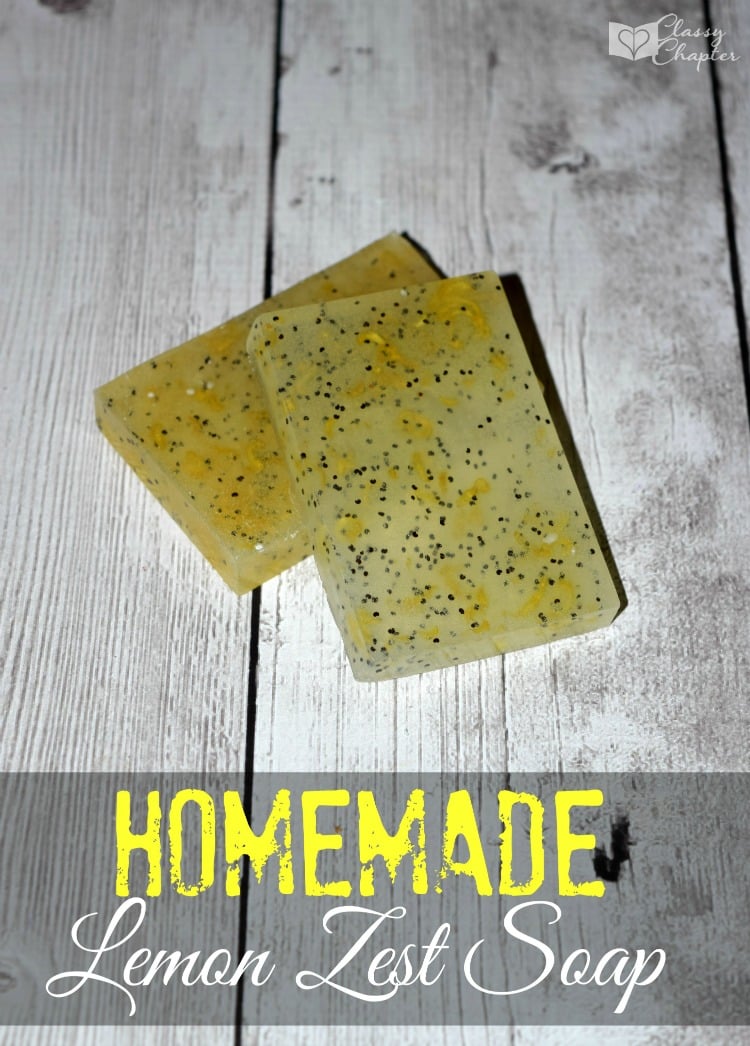 Make sure to follow me on Pinterest for more fun and easy DIY projects!