Valentine's Day is one of my favorite holidays. I love having an excuse to do something extra special for my husband and the kids enjoy making Valentine Day cards.
Knowing how much my family enjoys Valentine's Day, I wanted to put together a list of free valentine printables from around the internet.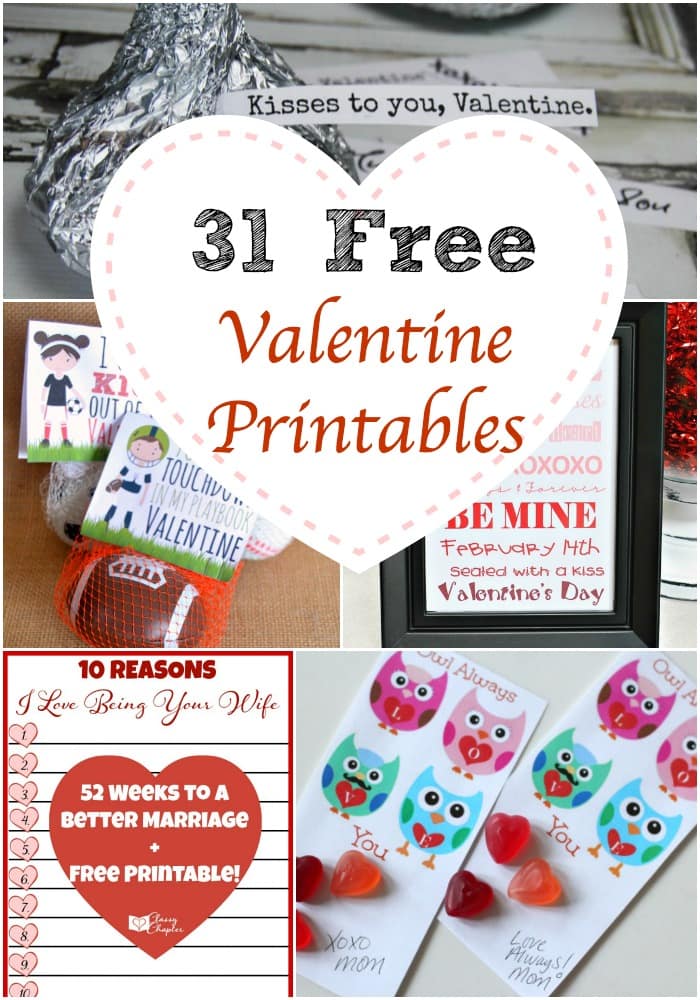 Free Valentine Printables
Here are 31 Valentine's Day printables. You'll love the variety and the creativity on each and every one of the printables listed below.
1. 10 Reasons I Love Being Your Wife from The Classy Chapter
2. Free Valentine Day Coloring Page from More Than a Mom of Three
3. Funny Teeth Valentine from It Happens in A Blink
4. Valentine Day Word Search from Jinxy Kids
5. Valentine Treat Toppers from Bargain Briana
6. Valentine's Day Ombre Art from Creations by Kara
7. You're A Great Catch Printable from Wife Mom Geek
8. Valentine Bag Toppers from Today's Creative Blog
9. Printable Cupcake Wrap & Topper from Fleece Fun
10. Owl Always Love You from PinkWhen
11. Olaf Valentine Printable from Mom Endeavors
12. Heart Bust Printable Envelopes from A Moms Take
13. Hershey Kisses Printable from The Tip Toe Fairy
14. Sports Valentine Printable from Wife Mom Geek
15. Adult Coupon Book Printable from To Be Thode
16. Owl Printable Valentine Day Cards from A Spectacled Owl
17. Chalkboard Valentine Printable from Today's Creative Blog
18. Valentine Day Game Printable from Creations by Kara
19. Keep Calm and Eat Candy by Bargain Briana
20. You Make My Heart Glow Printable by Saving with Shellie
21. Free Valentine's Day Cards by More Than A Mom of Three
22. Printable Kids Coupon Book by Jinxy Kids
23. Daniel Tiger Valentine Printable by Wife Mom Geek
24. DIY Conversation Heart Printable by Hello Little Home
25. Be Mine Printable from PinkWhen
26. Printable Coupons from Today's Creative Blog
27. Valentine's Day Love Printable from A Spectacled Owl
28. Kool-Aid Valentine Printable from Creations by Kara
29. Sweet on You Printable from PinkWhen
30. Treat Topper Printable from Thrifty Jinxy
31. Three Valentine Day Card Printables from A Spectacled Owl
For more Valentine Day Fun, check out these posts!
15 Delicious Valentine's Day Treats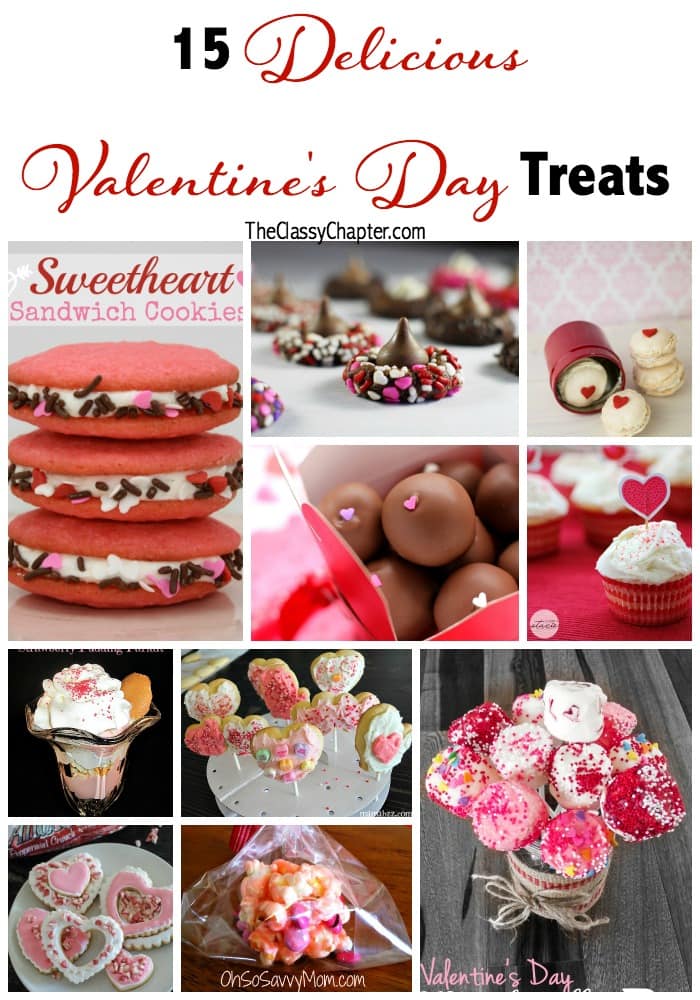 Valentine's Day Hot Chocolate Spoons