There is nothing harder than getting your children to eat their greens at mealtime. In fact, recent studies have shown less than 25 percent of children eat the number of vegetables they should per day. Unfortunately, as they get older, this percentage gets lower. So what can you do to get those veggies into your kids without all the tantrums and excuses? Below are a few ideas that might help.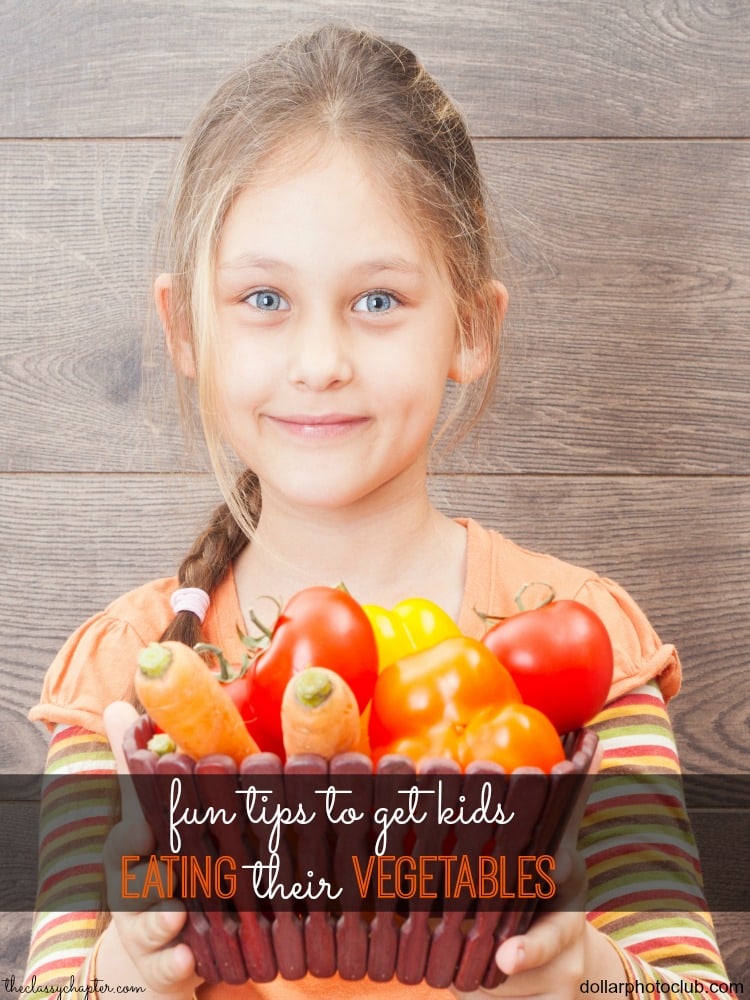 How to Get Kids to Eat Vegetables
Give Your Veggies Some Flavor!
Kids love flavor and when you can take the flavor up just a notch, kids will go crazy for veggies. I tried these Buffalo Cauliflower with my kids who hate cauliflower, but they ate these up. The buffalo flavor was so good and the kids even asked for more! I loved how easy this side dish was to make. Simply place the bag in the microwave for 6 to 8 minutes and you have a tasty and healthy side dish.
Check out more of the tasty flavors on the Birds Eye website!
Make Sauces
One of the best ways to get kids to eat to eat their veggies is to disguise them. And one of the best ways to disguise veggies is by adding it to something they already like: Tomato Sauce. Whizz up tomatoes with carrots, spinach, kale, and even broccoli. Your children won't even know they're eating greens!
Make Spreads
You can also whizz or chop up veggies and put them in spreads. Mixing carrots or broccoli with cream cheese makes a deliciously hearty spread. And, adding a few extra veggies in salsa will make it delicious and a little healthier.
[Tweet "Cake as way to get your kids to eat vegetables? Yes!"]
Make Cakes
Yes, you read that right! You can add all sorts of yummy veggies into cakes, muffins, cookies, and breads. Carrots and zucchini can be grated into any type of bread and they'll be just as delicious! Plus, if you add thing like raisins and cranberries, you can disguise them even more. And, your kids won't even know that their desserts are full of healthy veggies!
Make Their Favorites
Do your children have a few favorite dishes? Quesadillas? Lasagna? Macaroni and cheese? If they love the dishes, slowly start adding a few veggies to each dish. Place zucchini in the layers of lasagna. Add broccoli to your favorite mac and cheese recipe. The best place to hide veggies? Pizza. Everything can be hidden under cheese.
Make a Smoothie
This is probably one of the best ways to disguise vegetables. Mixing fruit and vegetables with yogurt, juice, or milk makes a delicious drink. And, it's also very healthy! One of the best veggies used in smoothies is kale, which you can barely taste if mixed with fruit. Let your kids pick one ingredient for their smoothies, so they can customize it.
Plant a Garden
If you have the time and space, create a small vegetable garden of your own. Work with the entire family to choose the veggies you plant and to take care of them. Your kids will feel a sense of pride when the first batch of vegetables comes in and they might be more open to eating what they've grown themselves.
Make a Lifestyle Change
If you slowly begin incorporating veggies into your meals, your kids will eventually get used to them. This is especially true if you start cutting out the less healthy things, like soda and unhealthy snacks. Once you've removed the bad food from your diet, the taste of your entire family will change and you'll soon find yourself loving veggie more than ever.
[mailerlite_form form_id=7]
If you enjoyed this post make sure to read my post on How to Make Chores Fun For Kids!