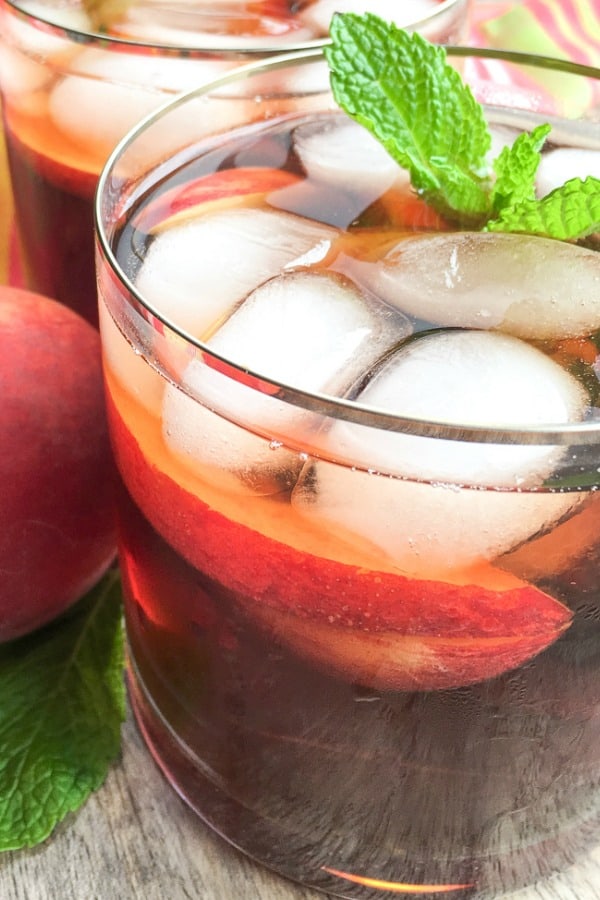 Beat the heat this summer with this refreshingly fruity iced tea.
The best part?
This quick and easy Instant Pot version is ready to enjoy in under 30 minutes!
It's the perfect recipe to whip up for a summer party.
Another perk of this recipe is that the kids absolutely love it!
Seriously, mine went crazy for it.
Instant Pot Peach Iced Tea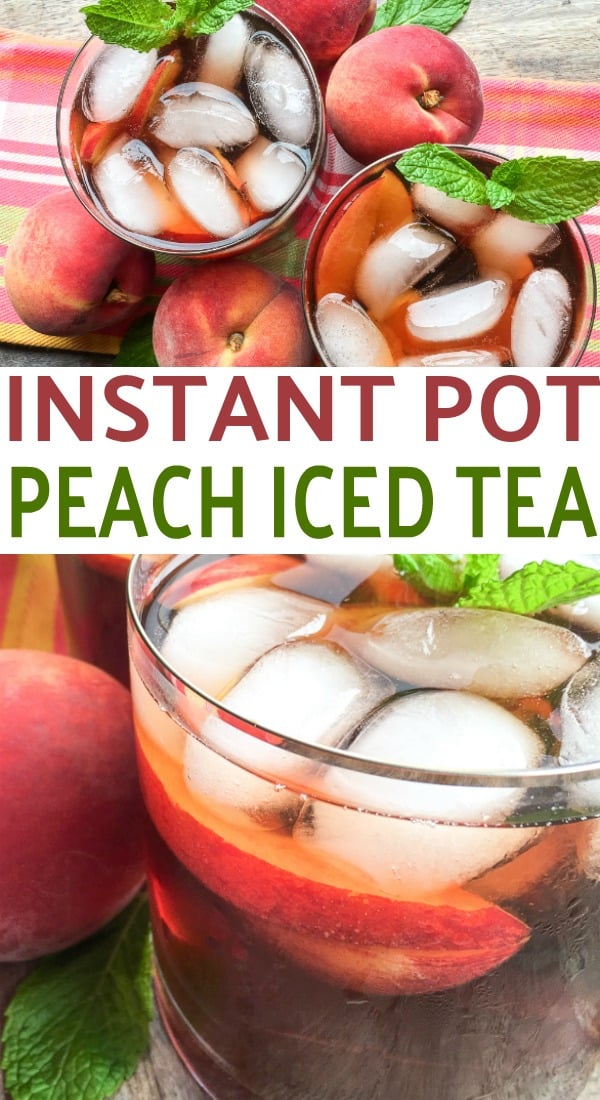 Tip: Remove tea bags as soon as the pressure has been fully released to prevent bitterness.
If you prefer stronger tea and want to leave the bags in longer, add a pinch of baking soda prior to brewing.
Another thing I love to do when making this Peach tea is to make a little extra and freeze it into ice cube trays.
I don't know about you but I hate it when my drinks get watered down with ice.
Freezing some peach tea cubes is a great way to ensure you don't end up with watered down iced tea.
If you want to make this iced tea adult friendly, try adding in about 2 oz of Vodka per glass. It's super delicious version of a hard iced tea!
Another fun idea is to use this tea to make frozen popsicles for the kids.
You can even cut up some peaches to freeze inside of the popsicles.
You can get pretty creative when it comes to the things you can do with this recipe.
I might even try having it as a spiced tea during the winter.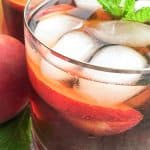 Instant Pot Peach Iced Tea
Ingredients
8

cups

water

6

organic black tea bags, paper tags removed

4

fresh peaches, pitted and cut into chunks

1

tbsp

fresh ginger, finely minced


local honey to taste
Optional Garnish
1

fresh peach, cut into thin slices

8

fresh mint sprigs
Instructions
Add water, tea bags, peaches, and fresh ginger to Instant Pot and stir to combine.


Add lid and lock into place. Switch the vent to "Sealing" and set the "Manual" setting on normal for 5 minutes.


When finished, allow pressure to release naturally (NR) for 10-15 minutes, then do a quick release (QR) to allow the remaining pressure to escape.


Carefully strain hot tea mixture with a fine mesh strainer to remove the solids. Pour the remaining liquid into a large, heat-resistant pitcher. 



Sweeten with honey, to taste, and stir to combine. Cool slightly before serving over ice with peach slices and sprigs of fresh mint, if desired. Enjoy!