Having parties with friends and family is always so much fun! I love making tasty appetizers and fun drinks for both the adults and kids. For my next party, I want to get a little creative and try making some jello shots.
After searching and searching for different jello shot recipes, I think I have found the best of the best!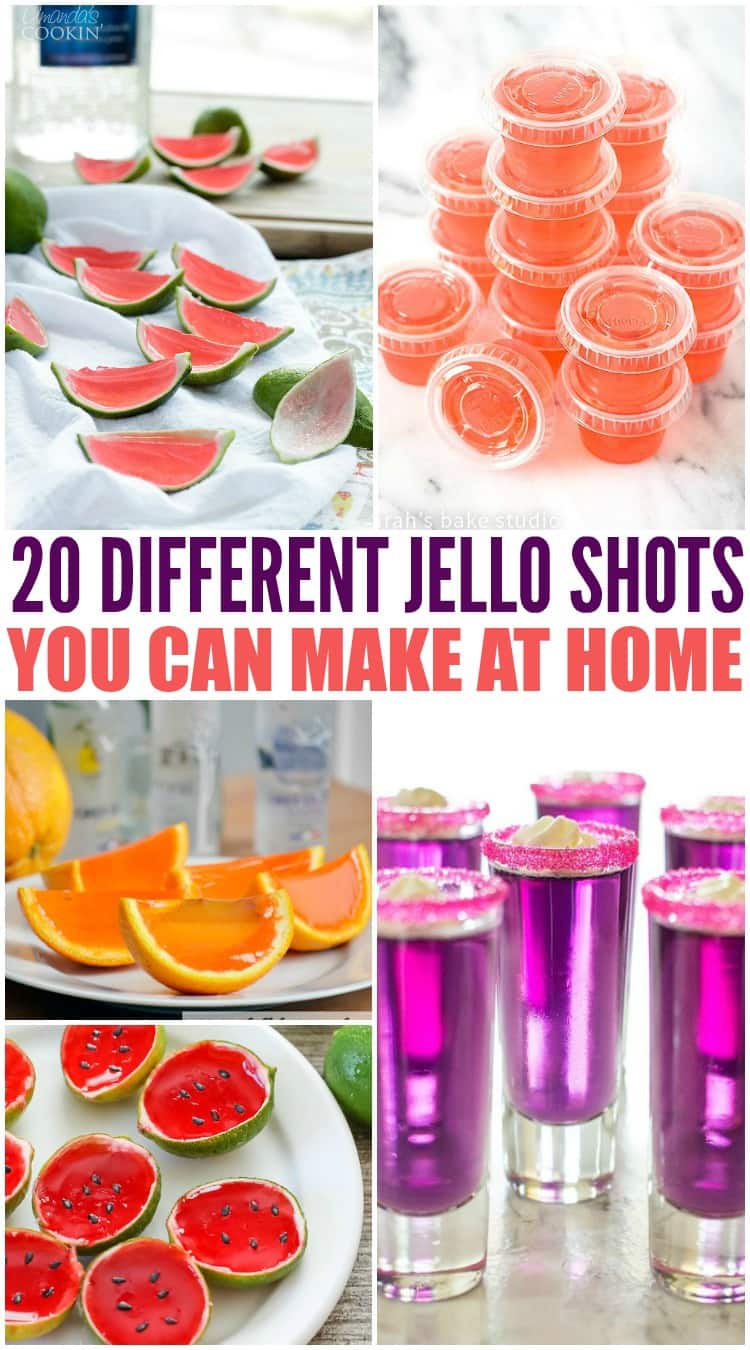 Jello Shot Recipes
These raspberry and lime jello shot cups are super tasty! Perfect for a summertime party!
Who doesn't love watermelon!? I can't wait to try this one. Watermelon Jello Shot
Doesn't this one sound interesting? It's a must try! Black Widow Jello Shot
Ok, so I'm not really a fan of Triple Sec but some of my friends love it! Candy Sweet Jello Shot
Do you have some Vegan friends? If so, make this just for them. Vegan Chocolate Cherry Jello Shot
Did someone say champagne? Bring on the champagne jello shooters! Champagne Jello Shot
Margaritas in jello shot form? Yes, please! Margarita Jello Shot
My husband is going to go crazy for these! He loves a good Irish car bomb. Irish Car Bomb Jello Shot
Bring on the lemon! Lemon Drop Jello Shot
I love a good Strawberry Daiquiri so I know these are going to ahh-mazing! Strawberry Daiquiri Jello Shot
Here's another tasty Vegan recipe. Vegan Cosmopolitan Jello Shot
Tequila Sunrise in jello shot form. Yum! Tequila Sunrise Jello Shot
I don't think I've ever had a Bahama Mama but this looks tasty. Bahama Mama
These orange slice jello shots sound so refreshing! Orange Slice Jello Shot
I'm going to pass on the Fireball for myself but I am going to make these for some friends. Fireball Jello Shot
When I was a lot younger and went out with my friends, Midori Sours was my favorite drink! Midori Sour Jello Shot
I want these like right now. I'm a sucker for anything caramel apple. Caramel Apple Jello Shots
Love lemonade? Then you'll love these! Pink Lemon Aid Jello Shots
I'm making these this weekend, so yummy. Watermelon Tequila Jello Shots
I am so interested to see how these taste. I'm betting that they taste pretty amazing. Cinnamon Roll Jello Shots
I had no idea I could make Swedish Fish jello shots! Swedish Fish Jello Shots
Make sure to check out some of my other popular posts!