I'm not a big drinker, in fact, I hardly ever drink but when I throw a party, I like to have fun drinks for my guests. And honestly, I love finding fun and unique drinks for my friends to enjoy. There is something about having more than just a glass of wine to offer my friends that I enjoy. I love making pretty drinks that impress my guests!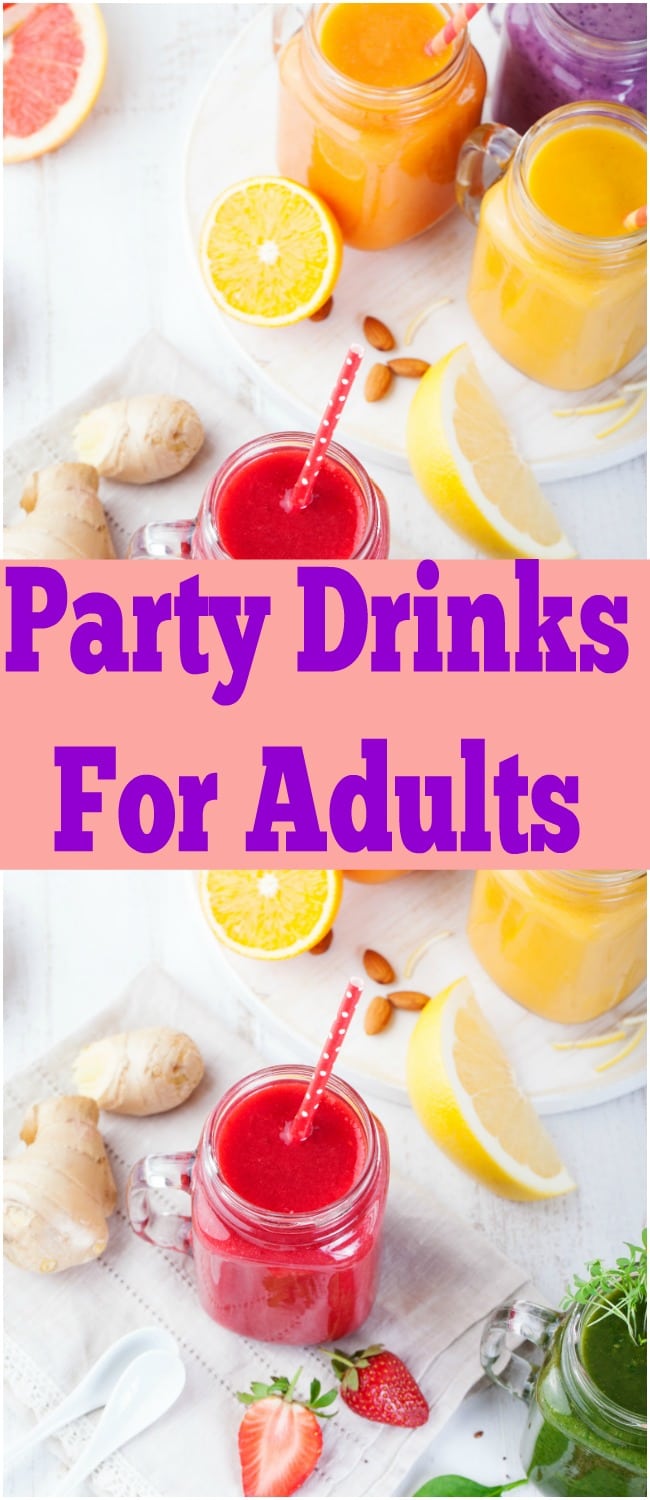 Fun Party Drinks for Adults
This Pumpkin Spice Martini is perfect if you are throwing a party during the fall.
A perfect drink for those warm summer months! This Vodka Watermelon Cooler is guaranteed to help keep you cool
You're going to love this Cake By The Ocean Cocktail, it's such a fun drink!
I love this Candy Corn Shot Glasses for Halloween parties.
Want a little fruit in your life? Check out this Blackberry Lemonade Margarita.
This Pineapple Margarita is perfect for a pool party!
Change things up with this Root Beer Float Martini. So yummy!
This Strawberry Shortcake Sangria is so tasty and will be sure to impress your guests.
This Strawberry Banana Pina Colada is a tad scary since you don't even notice that you're drinking alcohol.
I love this Strawberry Margarita Punch for a crowd of people.
Cool down with this Mango Martini.
Get a little fancy with this Strawberry Pineapple Mojito.
Such a refreshing drink, I love this Strawberry Rose Sangria.
If youw ant something a little stronger than normal, give this Cherry Whiskey Cocktail a try.
When it's hot out, you're going to love this Pink Lemonade Vodka Slush.
This Tropical Mimosa is such a refreshing drink!
Have you tried moonshine? You'll want to give this Strawberry Moonshine a try!
[mailerlite_form form_id=6]
If you enjoyed this post, make sure to check out some of my other popular posts!