If there's one thing that might surprise you about me, it's that I really don't like wine. I would rather sit around and sip coffee.
However, I do love Moscato! In fact, Moscato and Riesling are the only two wines I really enjoy.
About five years ago, I went to a blogging conference and one of the sponsors was a wine company. I was able to sample lots of different wines and fell in love with Moscato and Riesling. I love that they are both a pretty light wine that are also pretty versatile.
You can make all kinds of fun recipes with these wines! Today, I'm focusing on some fun and tasty recipes you can make with Moscato. I hope you enjoy these tasty Moscato drink recipes.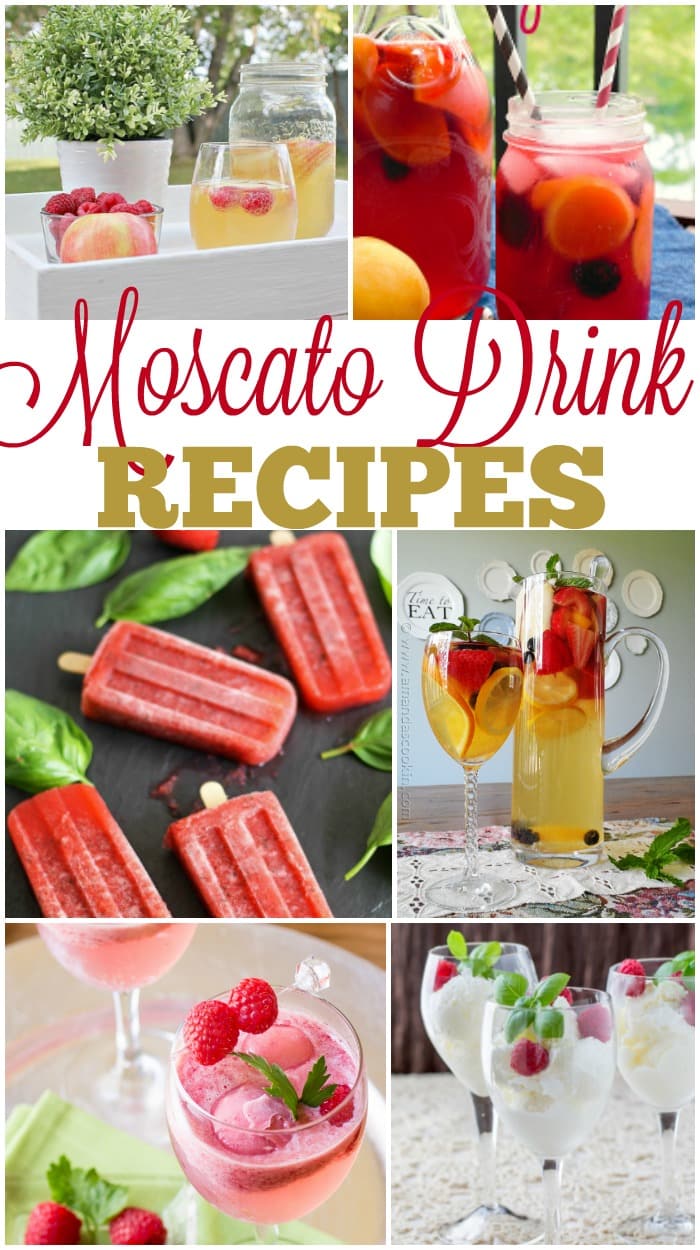 Moscato Drink Recipes
Easy No Churn Moscato Ice Cream from Dizzy Busy & Hungry
Moscato Citrus Berry Splash from Wo Needs A Cape
Strawberry Basil Moscato Popsicles from A Night Owl Blog
Raspberry Lemonade Moscato Wine Spritzer from Who Needs A Cape
White Moscato Sangria from Amanda's Cookin
Frozen Strawberry Moscato Granitas from The Kim Six Fix
Mixed Berry Bellini's with Moscato from Hot Eats and Cool Reads
Tropical Moscato Smoothie from What Rose Knows
Raspberry Lemonade Moscato Punch from Hot Eats and Cool Reads
Peach Moscato Slush from One Artsy Mama
Blackberry Apricot Sangria with Moscato from This Silly Girl's Kitchen
Strawberry & Peach Wine Slushies from A Turtle's Life For Me
Raspberry Sorbet Wine Spritzer from Dizzy Busy & Hungry
Apple Sangria with Moscato from Making It In The Mountains
If you enjoyed this post, make sure to check out some of my other popular posts!