I started working at home nearly five years ago and back then work at home scams were everywhere. I have not ran into a work at home scam in a while, but I'm attributing that to the fact that maybe I am more aware of what to look for. Since there's always someone out there that wants to take you and your money down, please pay attention to these tips for avoiding a work at home scam.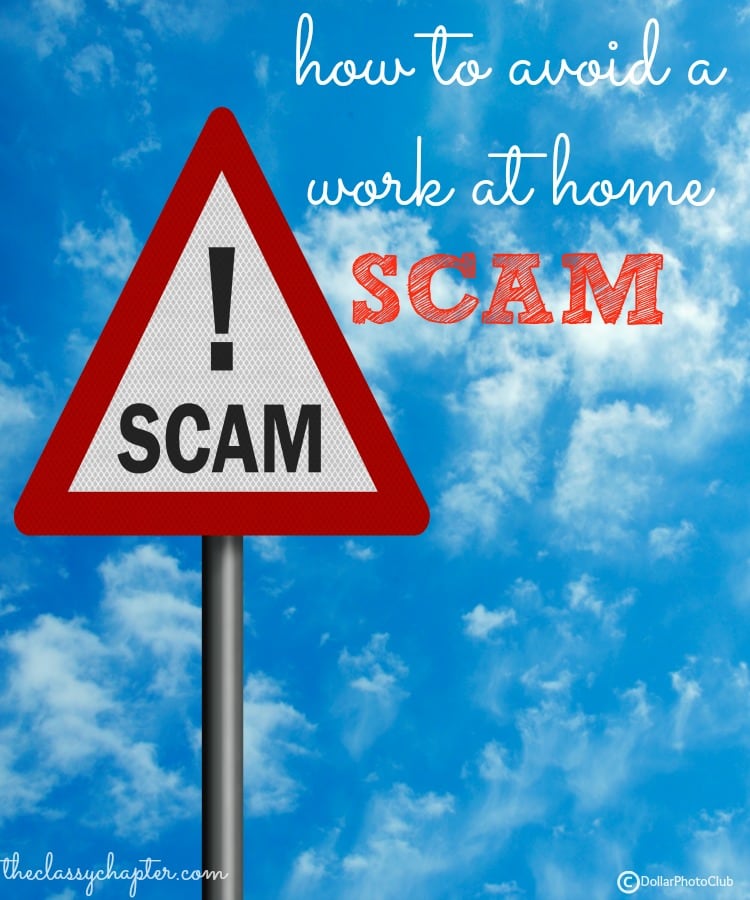 #1. Never Pay Money to Someone Else to Get Work
As a veteran in the work at home field I have NEVER paid someone else to receive work. I'm not talking about direct sales, this is a whole different story. If someone contacts you and asks you to pay money and they will give you a work at home, this makes no sense and you should run in the other direction.
#2. Always Ask for a Second Opinion
I've never been afraid to ask a friend what they thought of a certain work at home situation. It's always nice to hear their opinion. Asking for a second opinion is a smart move when it comes to whether or not a work at home job is legit.
#3. Go with Your Gut
At the start of my work at home career I was so desperate to find work that I would ignore my gut. Now when I don't feel like something is going to go well, I let the opportunity pass. Intuition is a very important part of working from home, make sure you use it wisely.
#4. Test the Legitimacy of It
Back in the day, I was afraid I would hurt someone's feelings if I asked too many questions. I've learned that a person who is legitimate will have no problem answering your questions and easing your mind. Also, don't be afraid to search out complaints against a certain company if it sounds too good to be true. Forums like WAHM.com are great for seeing what others have to say about companies or individuals.
#5. Stay in the Game
I believe it's easier to get scammed when you aren't as involved. If you are wishy washy about working from home and only dabble in it now and again, it's easier to get scammed. Get out there and get network and know what's going on in the work at home world. Honestly, it's like one big office and information gets around quickly (whether it's good or bad).
[mailerlite_form form_id=8]
What are some tips you have for others trying to avoid a work at home scam?