When I started working at home nearly five years ago I tried hard to find a schedule that made sense. I worked at home with little ones, so I was always fiddling around with what I thought was the perfect schedule. Although it took me a lot of trial and error I finally nailed down what works for our family. Now we have 3.5 kids later and the schedule still seems to work like a charm.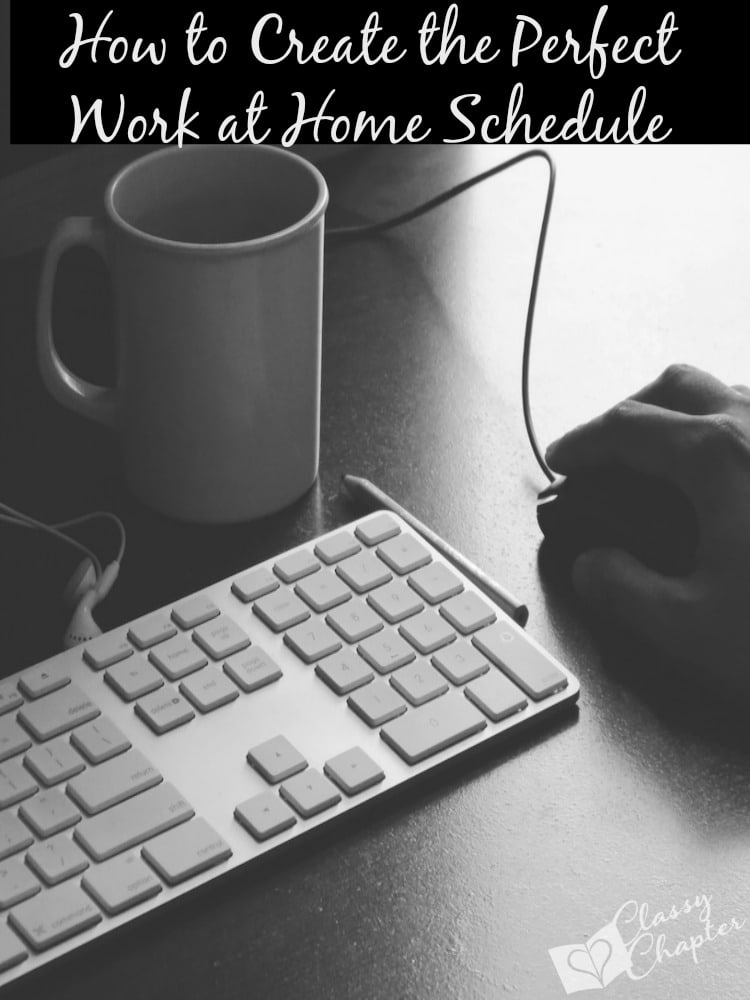 Creating the Perfect Work at Home Schedule
#1. Early Morning
I discovered that working in the early morning helped me to get going for the day. I only spend about an hour in the mornings working, but it really helps me to get ahead for the day. I tend to rise about 5 or 6 and work until my oldest son needs to be woken up for school. Back in the day I used to work until 1 or 2 AM and then I was a zombie all day.
#2. Afternoon Nap Time
This isn't always a guaranteed work time because kids don't always nap when you want them too. However, if they do nap it's an awesome amount of working time. I try to get my most complex projects done in that time period. It's the time I'm most awake and most focused, so naturally it's the most productive of all my work times.
#3. Night Time
I'm blessed enough most days to have enough work to keep me busy all day long. I give myself an option to work after the kids go to bed because I love my job and love that my kids typically go down for bed without a fight. I can typically get lots of work done in this time period.
It's ironic that I have finally nailed down a schedule for working at home in 2015. All thanks to a part time job I took outside of the home, my time was very sacred, so I had to schedule in when I would work. Now that I'm down to working at home all the time, this schedule works great for me.
I'm also careful about what type of deadlines I promise people. I can't sit at a desk all day and return items within the hour. I try to get reasonable deadlines so that I can stick to my schedule. I've also gotten realistic about expectations for myself. I simply can't get everything done in one day, although I'd love to. When you work from home, you have to learn how to time manage and prioritize.
The bottom line is that being self-employed gives you the power to create your own schedule, for the most part. Do what works best for you and not for others, you won't regret it in the long run. (Keep in mind that some work at home jobs force you to have a set schedule and that's way different than my situation).
[mailerlite_form form_id=8]
What does your work at home schedule look like?
If you enjoyed this post make sure to check out the post below: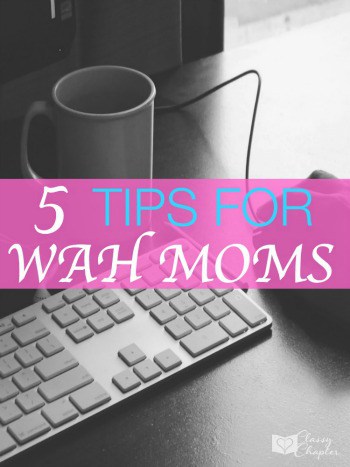 5 Tips for Work at Home Moms