The Christmas season is by far my favorite time of year! There are so many fun activities to enjoy with your family during this time of year. Some activities might even turn into family traditions.
I have put together some of my families favorite activities. Hopefully, you'll find something on this list that your family will love just as much!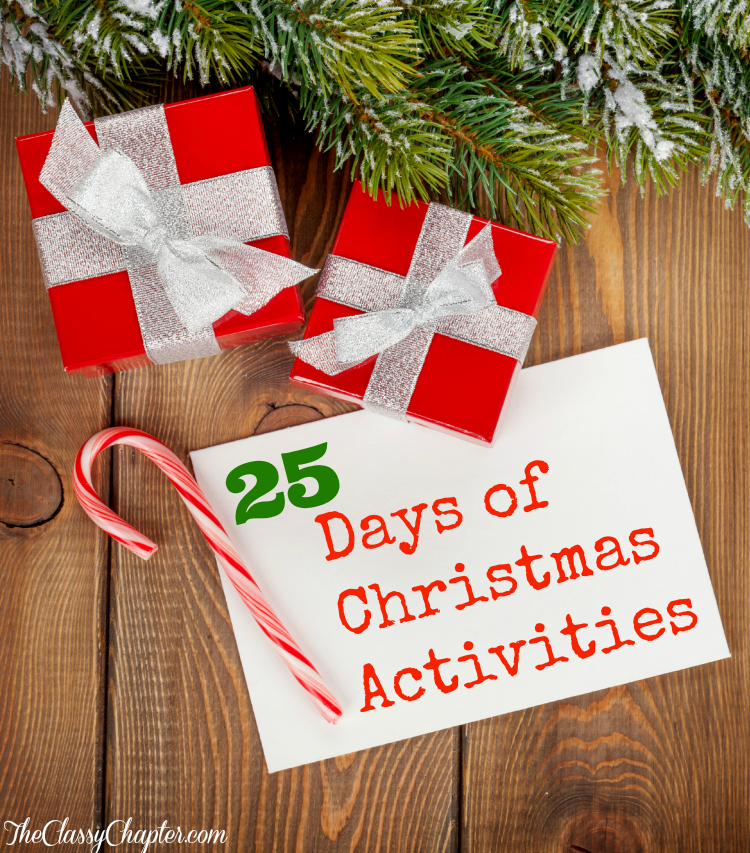 25 Days of Christmas Activities
This list is not in any particular order. Pick and choose which activities you think would work for your family.
1. Elf on the Shelf – Yes, it's that time of year again. Get your Elf on the Shelf out and enjoy entertaining the kids for the next 24 days. For creative Elf on the Shelf ideas check out my Pinterest board.
2. Attend a tree lighting – Most communities host a tree lighting and it really is an event that is fun for the whole family.
3. Volunteer in your community – The Christmas season is about more than just buying gifts. Donate your time by volunteering in your community. This is also a great way to teach your kids that there are always people less fortunate.
4. Watch Christmas movies – Christmas movies are so much fun to watch with the family! Break out your favorites and the traditional ones like Miracle on 34th Street and Christmas Story.
5. Cut down a Christmas tree – Yes, it's easy to pull up to a lot and grab a tree but it's so fun to cut down your own! Pack the family up, grab some hot chocolate and head out into the woods to cut down your own Christmas tree. This will be a tradition that your kids might even carry on with their own families.
6. Host a cookie decorating party – Do you bake Christmas cookies during the holiday season? If so turn this time into a decorating party! Last year I baked cookies on Friday and Saturday, then on Sunday I let my kids invite friends over to decorate the cookies. Everyone had a blast and I didn't have to decorate 500 cookies by myself.
7. Donate to a family in need – Take your children to the Dollar Store and let your kids pick out toys for other children. Then take your children to a local shelter or a community agency and donate the toys.
8. Decorate a Gingerbread House – This is always a fun activity and usually one we do on a rainy day. Remember the gingerbread house doesn't need to be perfect! Let the kids decorate it any way they would like.
9. Decorate stockings – I used to love the perfect stockings that hung on the fireplace mantel then one year we decorated stockings. We have now turned this activity into a family tradition. Pick up some $1 stockings, puff paint and Crayola paint. Let the kids decorate their stocking. It's always fun to look back on stockings from previous years!
10. Play in the snow
11. Attend a Christmas play – My daughter and I love to get dressed up and watch the Nutcracker. This is a family tradition I've carried on from when I was a young girl.
12. Go ice skating
13. Visit Santa – You are never too old to get your picture taken with Santa.
14. Make Christmas Ornaments – Making your own Christmas ornaments is so much fun and really gives you a chance to get creative. Here are over 41 homemade Christmas ornament ideas.
15. Go Christmas caroling
16. Attend an ugly sweater party
17. Make Christmas gifts for family and friends – Homemade gifts are some of the best gifts! Spend some time looking at Pinterest for inspiration.
18. Decorate the house – It's time to break out the Christmas lights, decorations and make your home feel like Santa's workshop. Make sure you let the kids give you a helping hand.
19. Have a gift wrapping party – I don't know about you, but I don't really enjoy wrapping Christmas gifts. I've found that doing it with friends, good food and a warm drink always makes it better.
20. Take a tour of Christmas lights – There is always that one neighborhood that goes all out during the Christmas season. Take a walking or driving tour and enjoy the lights.
21. Read Christmas stories
22. Make a wreath
23. Write a letter to Santa
24. Host a Friendmas – This year Friendsgiving was huge! Why not host a Friendsmas and enjoy the holiday with the people you normally wouldn't get to see on Christmas.
25. Attend Christmas Eve Mass
What activities does your family like to enjoy during the holiday season?
[mailerlite_form form_id=7]
If you enjoyed this post, make sure to check out some of my other popular posts!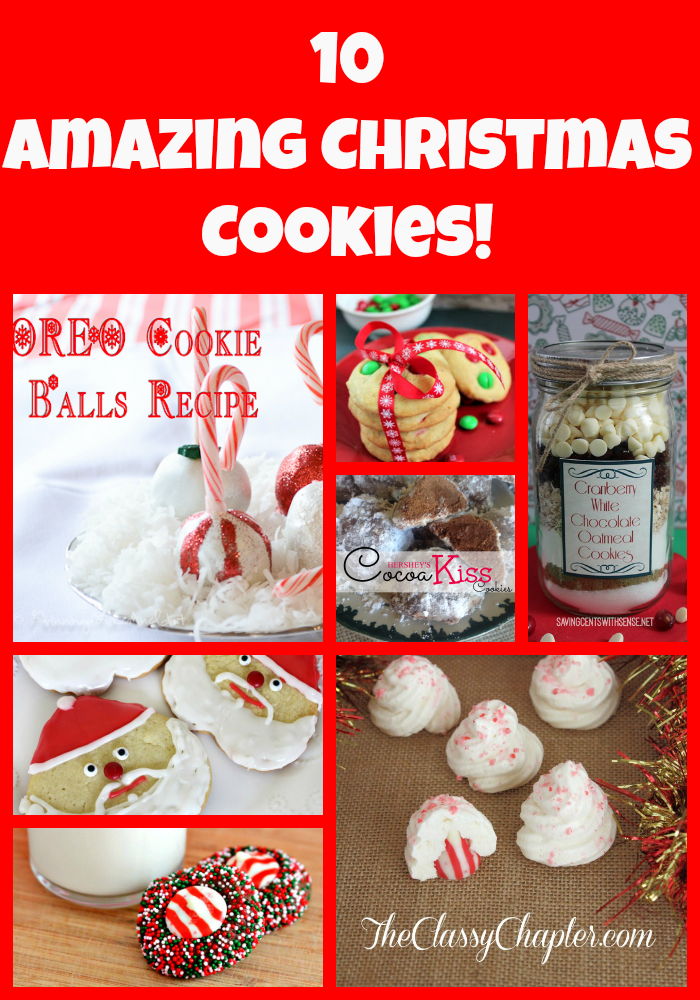 Stocking Stuffer Ideas for Men