This shop has been compensated by Collective Bias, Inc. and Walmart Family Mobile. All opinions are mine alone. #DataAndAMovie #CollectiveBias
For the past year, my husband and I have been considering getting our pre-teen a cell phone. Our son is very active in sports and sometimes it would just be nice for to be able to get a hold of him when he's gone at practice. The one thing that's been holding us back from getting our son a cell phone is the high cost of data. My husband and I go over our data package almost every month! Now add a pre-teen into the mix that's texting, on Instagram, streaming movies and everything else and our data would be seriously out of control.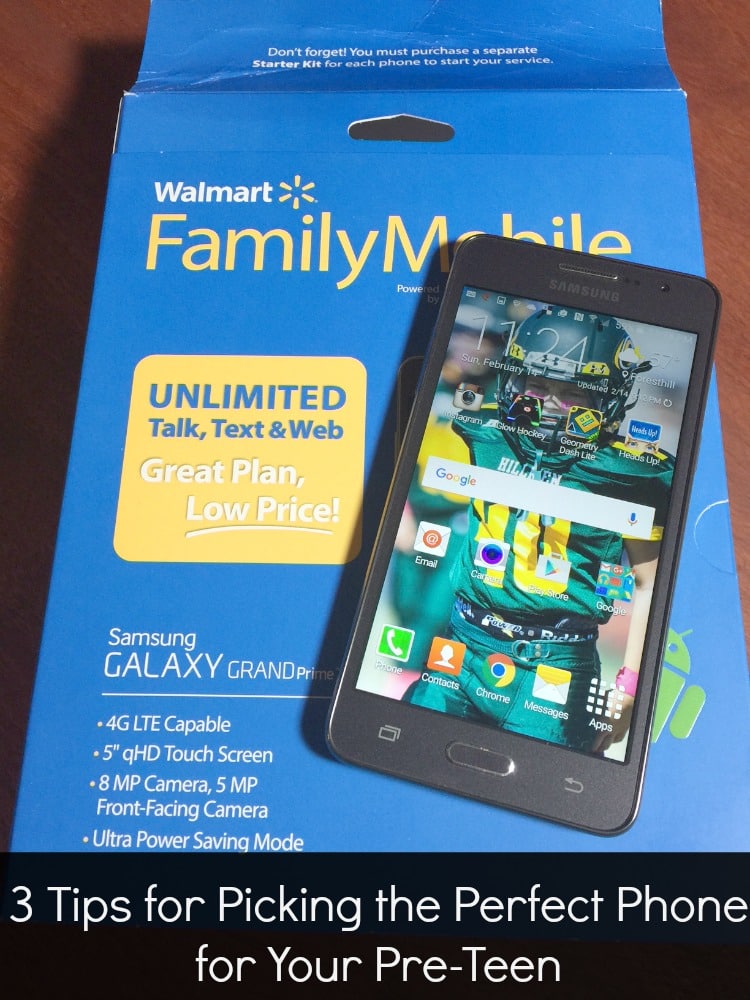 As you can imagine, I was thrilled to find out about the Walmart Family Mobile Plus plan. This plan has unlimited talk, text & data with 10GB of 4g LTE. A fun little bonus to having this plan is you get a free VUDU movie code everytime you pay your cell phone bill of $49.88. As a family of 5, the free VUDU movie code is a nice bonus, as we have family movie nights several times a month. We already watch all of our movies on VUDU, so it works out perfect. You can watch VUDU movies on a gaming console, your SmartTv or even a tablet.
This is a service plan I can get behind! I don't have to worry about my son going over his data and causing me a huge monthly bill.
Are you a parent that's considering getting your child a cell phone? I thought I'd share some tips with you that made the phone buying process a lot easier for my son and myself.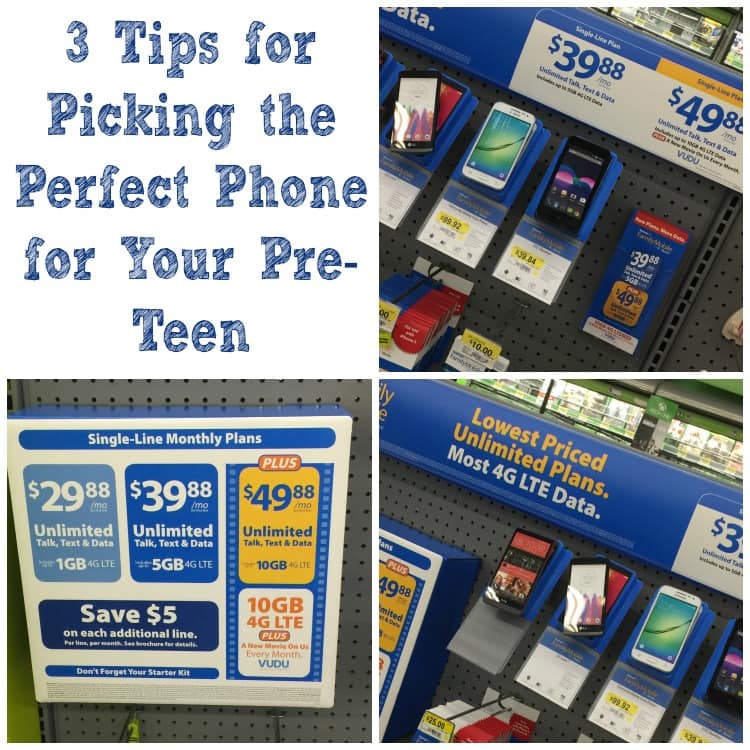 1. Research phones before you head to the store. Before I even took my son to the store to pick out a phone, I had a list of phones that fit into our budget and I felt were a good fit for him. As my son and I were driving to Walmart to pick out his new phone, I set clear boundaries as to what phones he could pick from. Thankfully, he was extremely happy with the choices he had. He ended up picking out the Samsung Galaxy Grand Prime. The phone was $99.00 (Rollback from $149.00) which I thought was an awesome price! The other phones on our list were:
Samsung Galaxy Core Prime – $79.92 (Rollback from $99.92)
HTC Desire 626s- $129.00
LG G Stylo – $179.00 (was $199.00)
LG Leon LTE: $69.82 (Rollback from $99.82)
Disclaimer: All prices for phones and plans included in this post are accurate as of the date of posting; however, these prices are subject to change. Please refer to http://cbi.as/28aqc or your local Walmart for current pricing.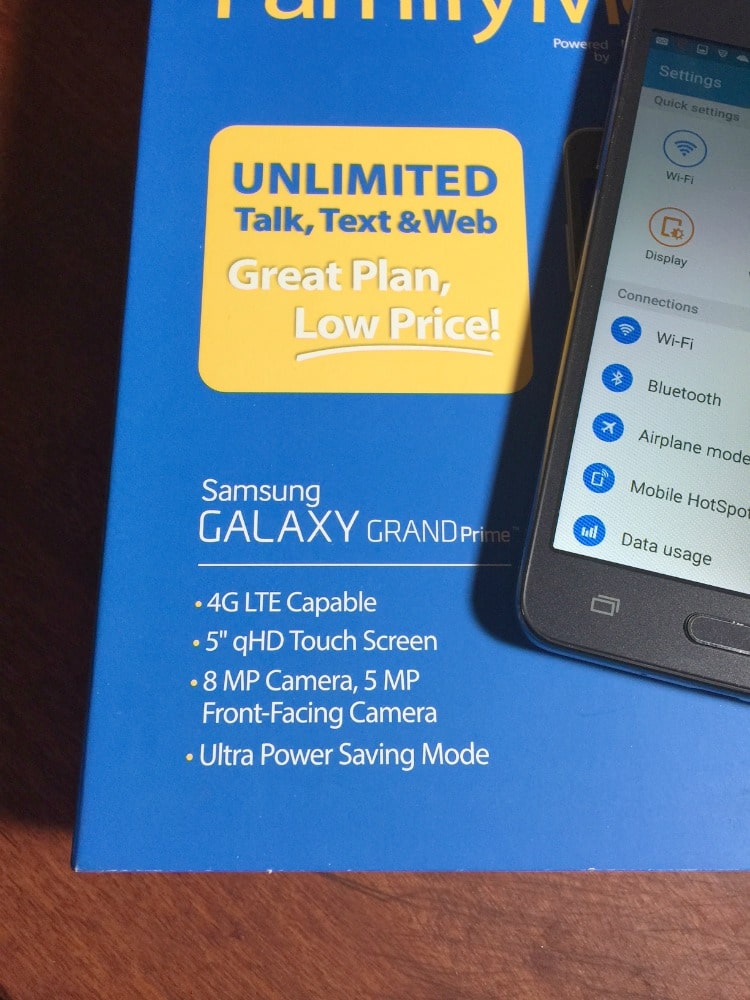 2. Make sure the package you choose is the right one! I really can not stress this enough. You don't want to end up with a big bill from your child texting too much or using too much data. Take some time and look into the Walmart Family Mobile Plus plan. You seriously can not go wrong with the unlimited text, talk and data.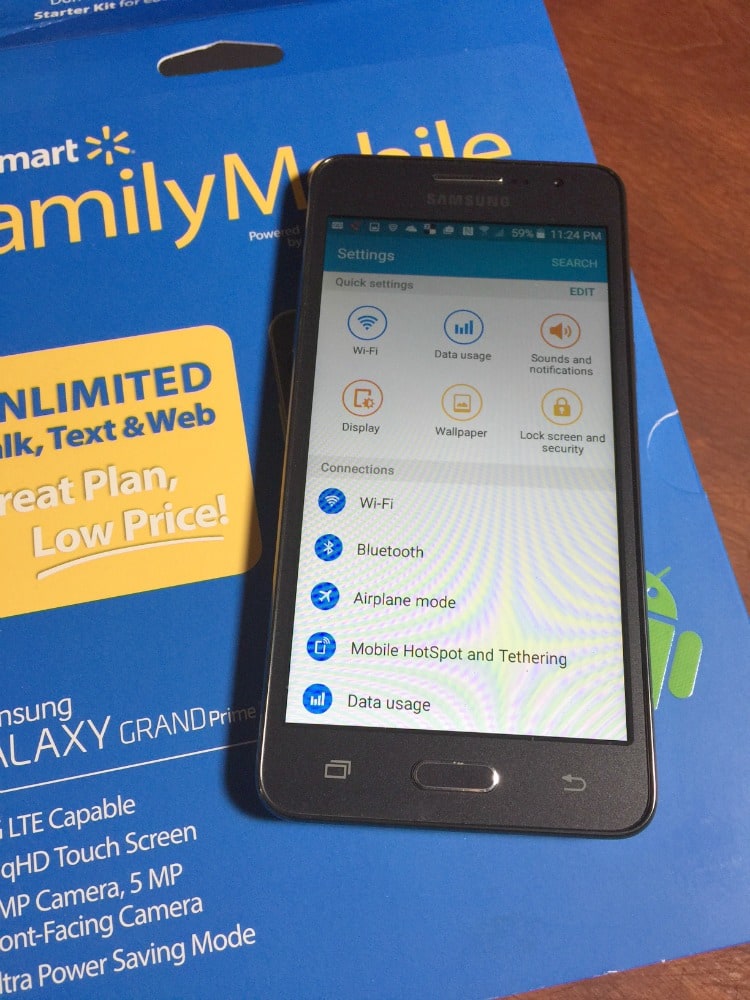 3. Set boundaries with your child. Getting your child their first phone can be a stressful time for parents. Make sure you set clear boundaries about social media, times the phone can not be used and anything else that's important to your family. My son has of course downloaded his favorite apps including Instagram but he knows there are strict rules in place.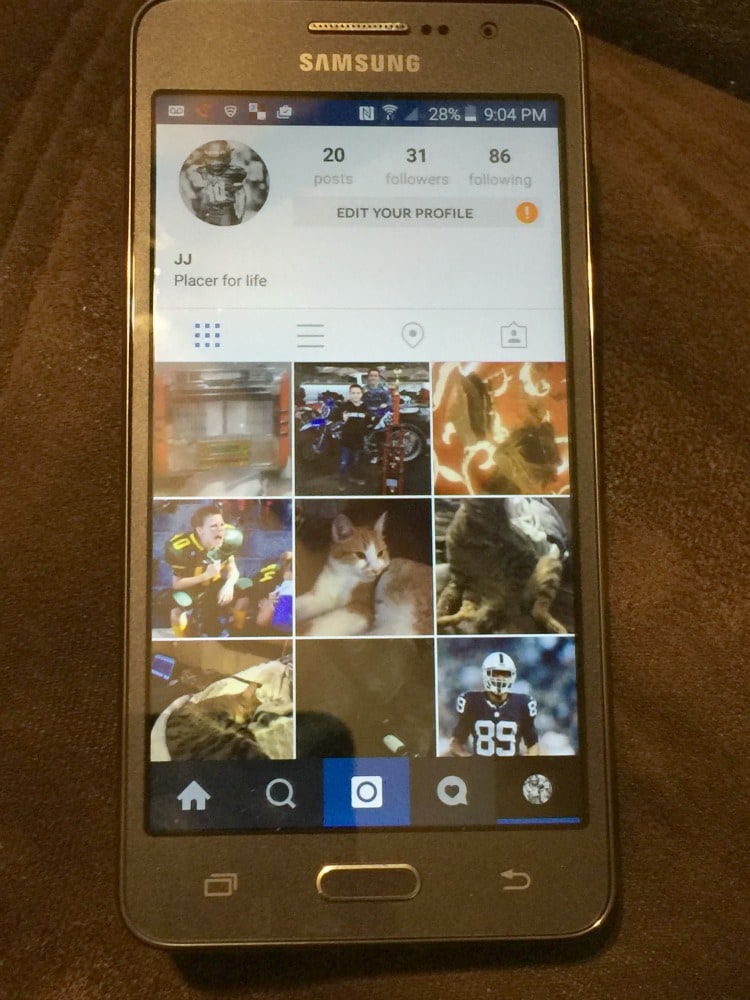 Make sure to head over to your local Walmart to get your Data & a Movie! The first line of service is $49.88 which includes unlimited talk, text & data with 10GB of 4g LTE. You can add on additional lines of service and you'll save $5 on additional lines. You can find out more details by visiting Walmart Family Mobile Plus.