When I recently learned that I was pregnant with baby number 4, I was in shock! My youngest is almost seven years old so it's been a while since I've been pregnant. The moment I found out that I was pregnant, I went looking for the best pregnancy websites, I wanted to read up on everything I could.
I was so happy to see that there were so many amazing and helpful websites for pregnant women. I wanted to share some of my favorite pregnancy resources for those of you that are pregnant or looking to become pregnant.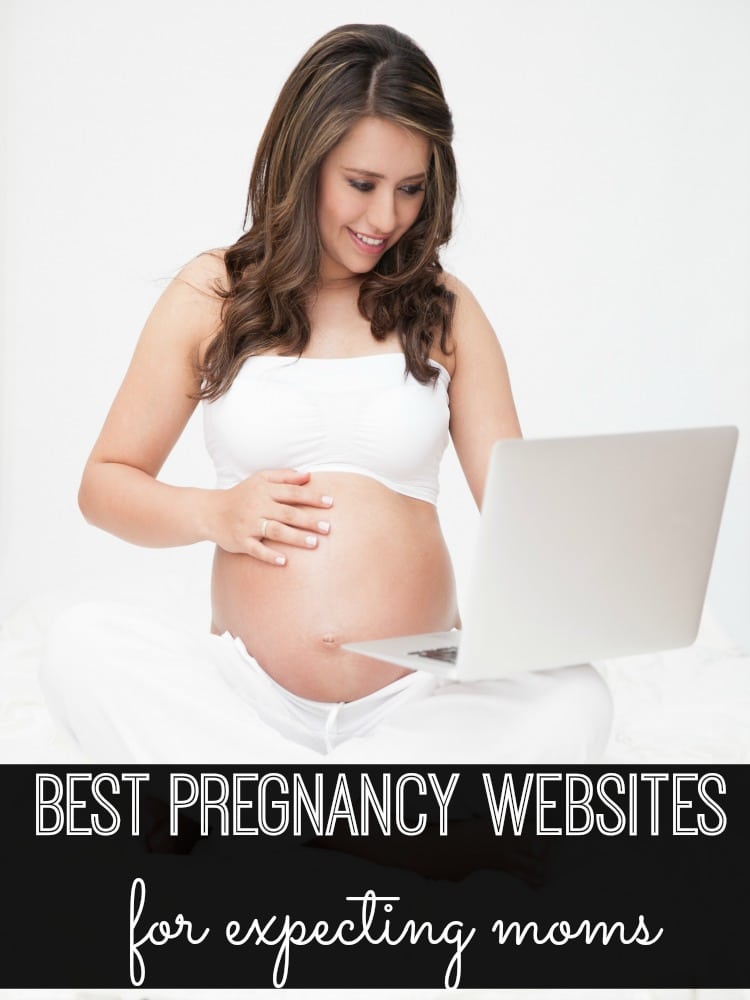 Best Pregnancy Websites for Expecting Moms
One of my favorite websites is The Bump. There is so much great information on this website and links to great resources. I highly suggest checking it out.
What To Expect is another great resource for pregnant women and moms to be. I could seriously spend all day on this website going through their articles, tools and resources.
The Baby Center is another pregnancy website on my list of websites I love. There is a great online community at The Baby Center that is extremely active. There is a group for just about every single situation you can think of! The Baby Center sends me weekly emails with updates on how my baby is growing, discounts and important information to read up on. It's pretty amazing!
If staying active and healthy is important to you while pregnant then Fit Pregnancy is a must website to check out. There is great information on nutrition during pregnancy, pregnancy workout routines and even tips to keep your marriage going strong.
Pregnancy.com is a great website that is a little simpler than the others but still has a wealth of information.
[mailerlite_form form_id=7]
What do you think are the best pregnancy websites for moms to be?
Additional Resources for Pregnant Moms:
If you enjoyed this post, make sure to check out some of my other popular posts.
How to Make Chores Fun For Kids
Fun & Easy Ways to Get Kids to Eat Their Vegetables