Minus the 110 degree Northern California weather, summer is my favorite season! I love going to the river with my family and enjoying those warm summer nights. Summer is also that one season of the year when I can slightly reduce my coffee intake.
One of my favorite summertime drinks is this strawberry kiwi lemonade. It's so easy to make and the kids love it!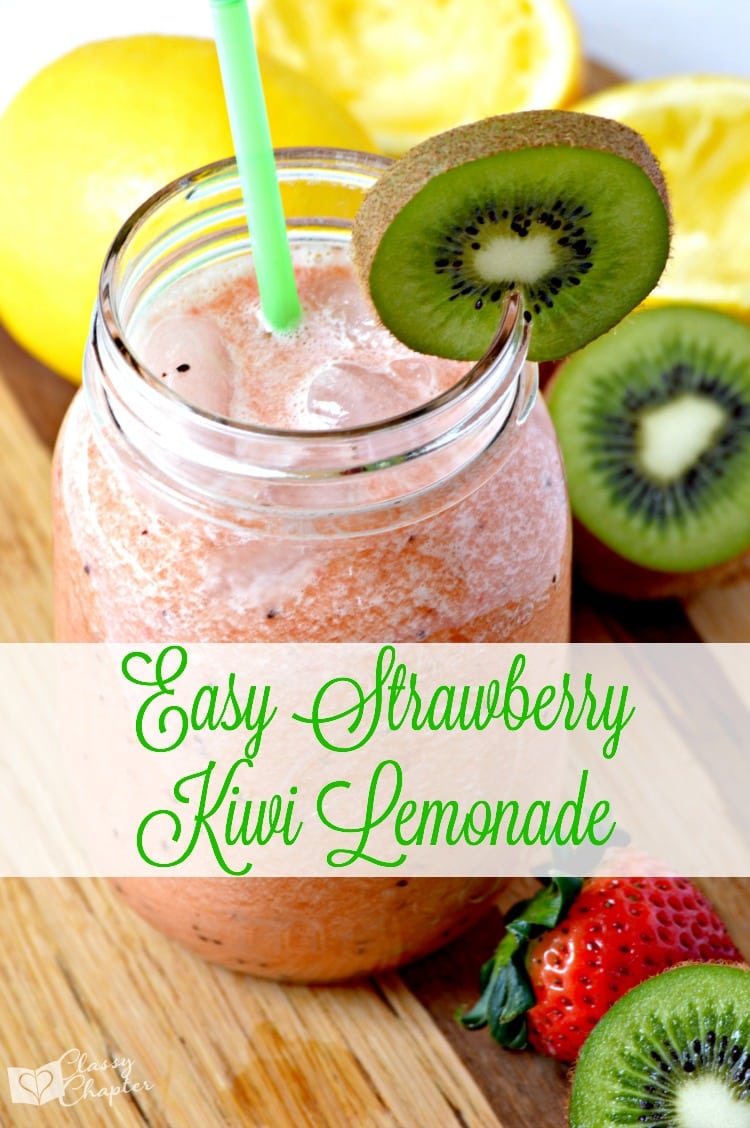 Easy Strawberry Kiwi Lemonade Recipe
(Affiliate links below)
Ingredients:
4 cups of cold water
1/2 cup honey (may need more if you like it sweeter)
1 cup fresh lemon juice
1 cup fresh strawberries, hulled and diced
2/3 cup kiwis, peeled and diced
[Tweet "Check out this tasty strawberry kiwi lemonade recipe. #YUM"]
Directions:
Warm up 1 cup of the water and mix with the honey until it's dissolved. Then blend your honey mixture with the remaining ingredients in a blender. Serve over ice.
If you prefer not to have the strawberry seeds in your drink you may use a mesh strainer to remove all the pulp.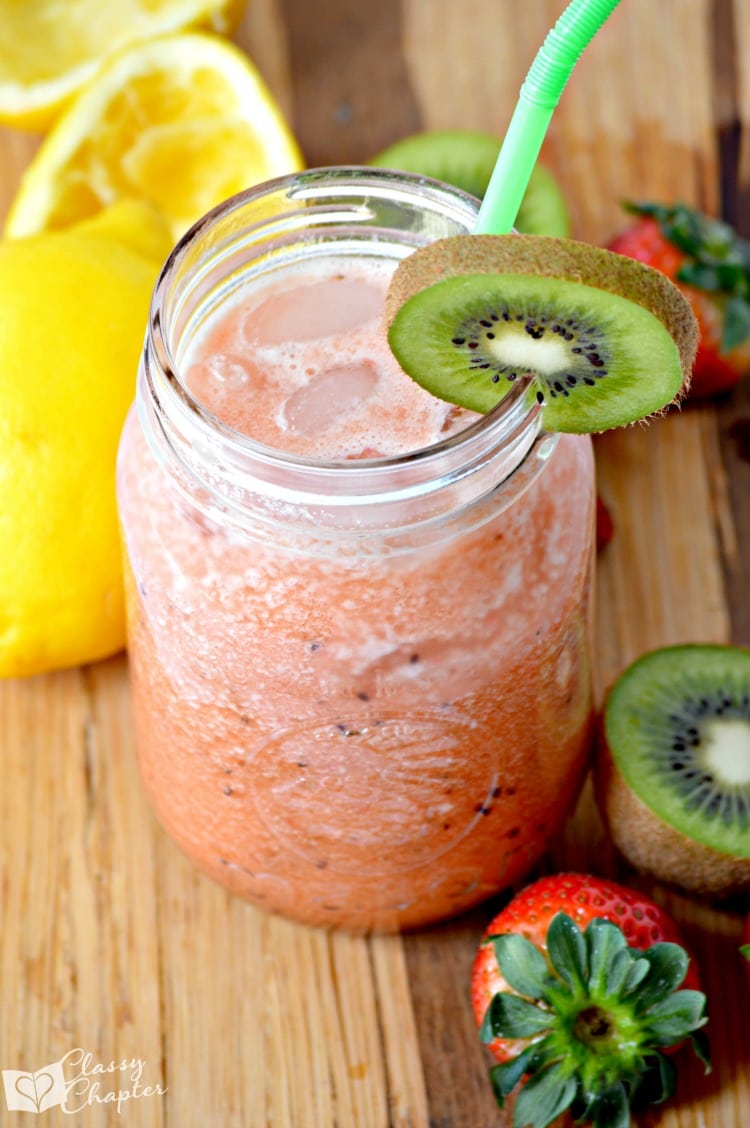 [mailerlite_form form_id=6]
If you enjoyed this drink recipe, make sure to check out my Rootbeer Float Martini.