If there is one thing I highly dislike doing during the summer it's cooking over a hot stove! I really try and make quick and easy home cooked recipes during the summer months. When that doesn't work, I just come up with a dish that requires my husband to stand outside and bbq. It's a win for me!
This pesto chicken salad recipe is perfect for summer. It requires minimal cooking and it's packed with flavor.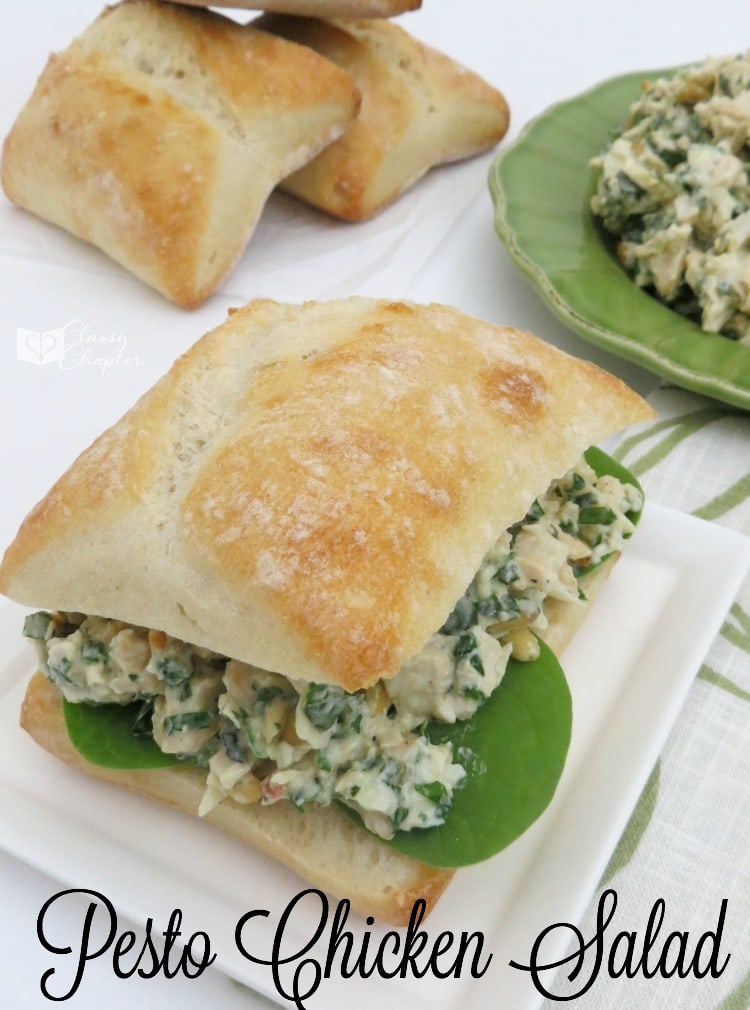 Easy Pesto Chicken Salad Recipe
(Affiliate links below)
Ingredients: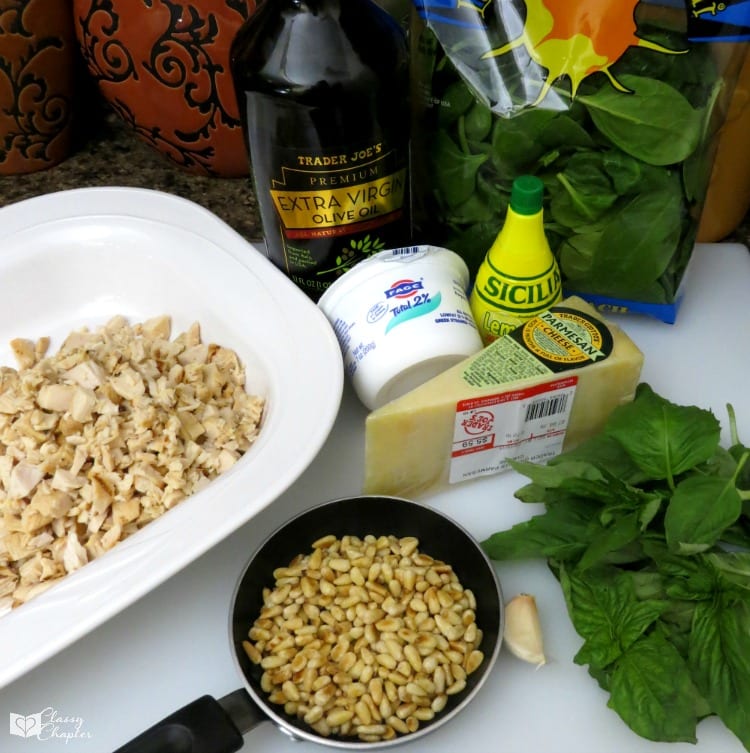 3 cups chicken, cooked (I used breasts)
1 cup fresh basil leaves, packed
1 cup fresh spinach leaves, packed
1 cup Greek yogurt, 7-ounces
1/2 cup Parmesan cheese, freshly grated
1/4 cup Pine nuts, toasted
3 tablespoons olive oil
1 garlic clove, crushed
1 teaspoon lemon
1/4 teaspoon salt
1/2 teaspoon pepper
Directions
Chop your chicken into small pieces and add to a large bowl
Finely chop your basil and spinach and add it to the chicken
Add all the remaining ingredients and stir well to combine.
Taste and adjust the seasonings.
Serve immediately on bread for sandwiches, with crackers for dip or over lettuce for a low-carb lunch!
[mailerlite_form form_id=6]
To toast the Pine nuts, add them to a small pan over medium-high heat. Once the pan comes up to temperature, they will toast very quickly, so this isn't something you want to walk away from. Once they are lightly browned and glistening, remove them from the pan to stop the cooking. Do not burn them or they'll be bitter. And don't skip this step. Toasting the nuts brings out the nature oils and intensifies the flavor.
If you enjoyed this post make sure to check other popular posts.