Do you often feel bored with your marriage? Not your spouse but your marriage? This list of hobbies for couples will help you reconnect with your spouse. Finding hobbies you can enjoy as a couple is a great way to connect with your spouse and build a stronger bond.
Keep in mind that hobbies are not a replacement for date nights. You should still continue to do date your spouse on a regular basis.
Hobbies are especially great for couples that are facing struggles in their marriage. The more you laugh, smile and communicate with your spouse the stronger your marriage gets.
And having a stronger and happier marriage is the goal, right?

Hobbies for Couples to Enjoy Together
Not everything on this list will be your cup of tea but don't be afraid to try new things with your spouse. Getting out of our comfort zone is sometimes the best thing for us.
My challenge to you is to read over this list with your spouse and pick 5 different activities you want to try together. You probably won't love all of them but I bet you one of the activities you pick will be a keeper.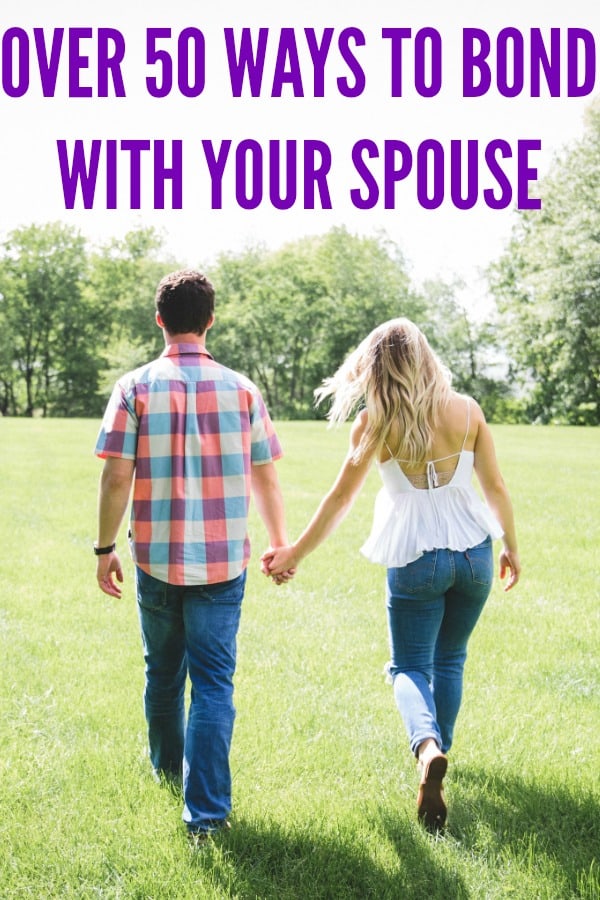 Classes To Take As A Couple
Cooking classes
Photography classes
Dance classes
Bible study for couples
Painting classes
Outdoor Activites for Couples
Hiking
Fishing
Shooting at the gun range
Hunting
Pan for gold
4×4 driving
Camping
Geocaching
Skydiving
Waterskiing
Events To Enjoy As A Couple
Concerts
Sporting events
Local fairs and festivals
Farmer's Market
Film Festivals
Museums
Wine Tasting
Beer tasting
Comedy clubs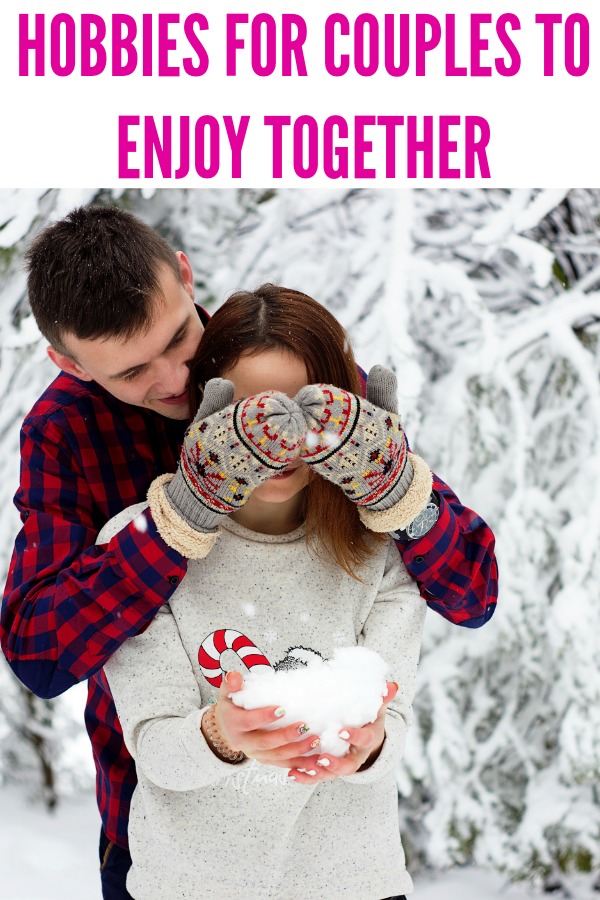 Active Hobbies to Enjoy Together
Line dancing
Swing dancing
Running
Training for a marathon
Boxing
Swimming
Tennis
Disc golf
Minature Golf
GoKart Racing
Card games
Pool
Get creative and try thinking outside of the box. Ask your spouse if there is anything he or she has really wanted to try. If so, give it a whirl and see if you both enjoy it.
If you enjoyed this post, make sure to check out my other popular posts!
Date Night Ideas for Married Couples