I don't know about you but it's HARD to find time for date nights lately! Having 4 kids make it a bit challenging. My husband and I have had to get creative when coming up with date night ideas for married couples. It's not always easy but we are learning.
One of the biggest challenges we have faced is not having a lot of families close by. This means we end up having to hire a babysitter.
Expensive!
Once you factor in the babysitter fee, dinner & movie we are easily over $100.
I'm going to share some of our favorite creative date night ideas that won't break the bank.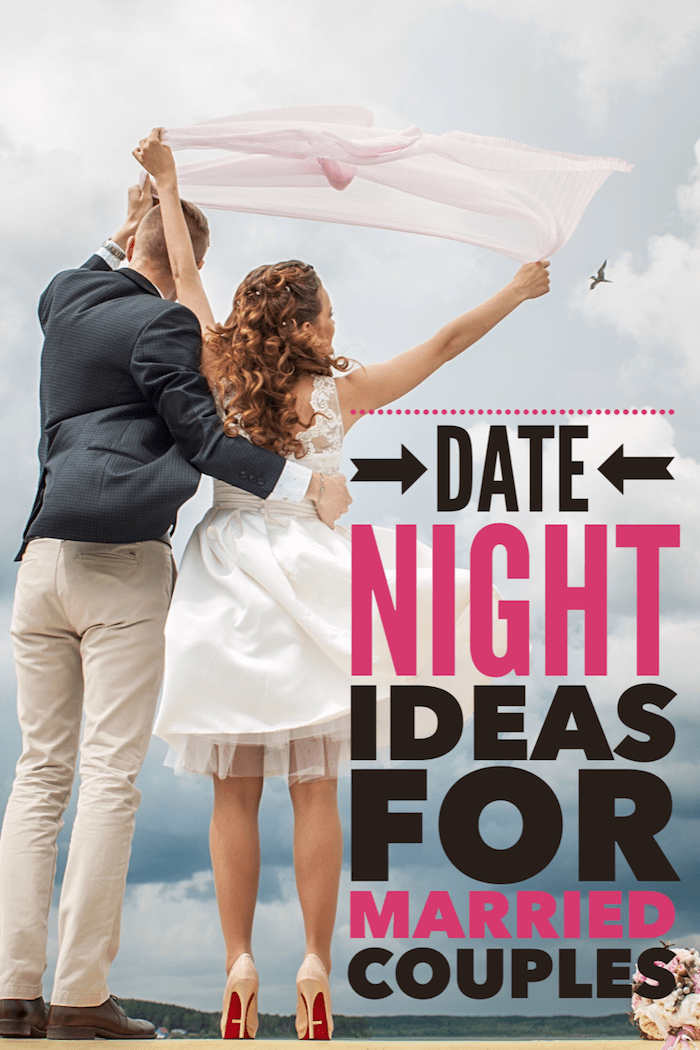 Date Night Ideas for Married Couples
Lunch Dates
Lunch dates are a good idea for married couples because there is a good chance the kids are in school! While it might not be as romantic as night on the town, it's still a wonderful way to spend time with your spouse.
Local Activities
When my husband and I only have an hour or two, we try to stay local and do local activities. Bowling, miniature golf, Escape Room or even just a stroll through the town. It doesn't really matter what you are doing but that you are doing it together.
Rekindle Your Marriage With My Free Email Course!!
[mailerlite_form form_id=4]
Dinner & Movies
Like I said earlier, paying for a babysitter, movie and dinner can get expensive! However, the one thing my husband and I have done is go to the drive-in. If you have a drive-in near you, I highly suggest you check it out. We usually grab some cheap fast food and eat while we watch the movie in the car. Drive-in nights are always my favorite date nights.

After Hours Date Nights
If I'm being honest, these are the kind of dates we have more often than not. We put the kids to bed, make a picnic on the carpet. We always end up playing a board game, watching a movie or binge-watching Netflix.
Have a Couples Night
One of our favorite things to do is hang out with my brother and sister-in-law. Since we all have kids, we often get together and have a family day. Then we put the kids down to bed and the adults get to hang out.
We will usually have a cocktail, enjoy some yummy appetizers and just enjoy some good adult conversation.

A Night Under the Stars
When babysitters are far and few between you have to get creative with your time. You're marriage still needs to be a top priority. You can make the kids dinner, put them to bed and then enjoy a dinner with your spouse. When it's nice outside, take dinner out to the backyard and enjoy a lovely evening under the stars.
Don't forget to make a yummy dessert and have a tasty dessert wine.

Come back and check out all of the great ideas these awesome bloggers are sharing. You can find an updated schedule over at Inspired by Family. Our 12 awesome mom bloggers are: Paradise Praises , Inspired by Family, Beauty Through Imperfection, The Gingerbread House , The Classy Chapter , Confidence Meets Parenting, Pichea Place, Thinking Kids Blog , Simple Acres Blog, Clarissa West, Creative World of Varya, The Educators Spin On It
If you enjoyed this post, make sure you check out my other popular posts!