If there is one thing you should know about me it's that I love beauty products. I'm not joking when I say that I have a locked safe full of beauty products.
My problem is that beauty products are so expensive! Thankfully, you can make your own. Yep, just about everything you use right now you can make from scratch.
Don't believe me? Just look at the list below or do a quick Google search and you'll see that you can make everything. Making your own homemade beauty products really isn't all that hard.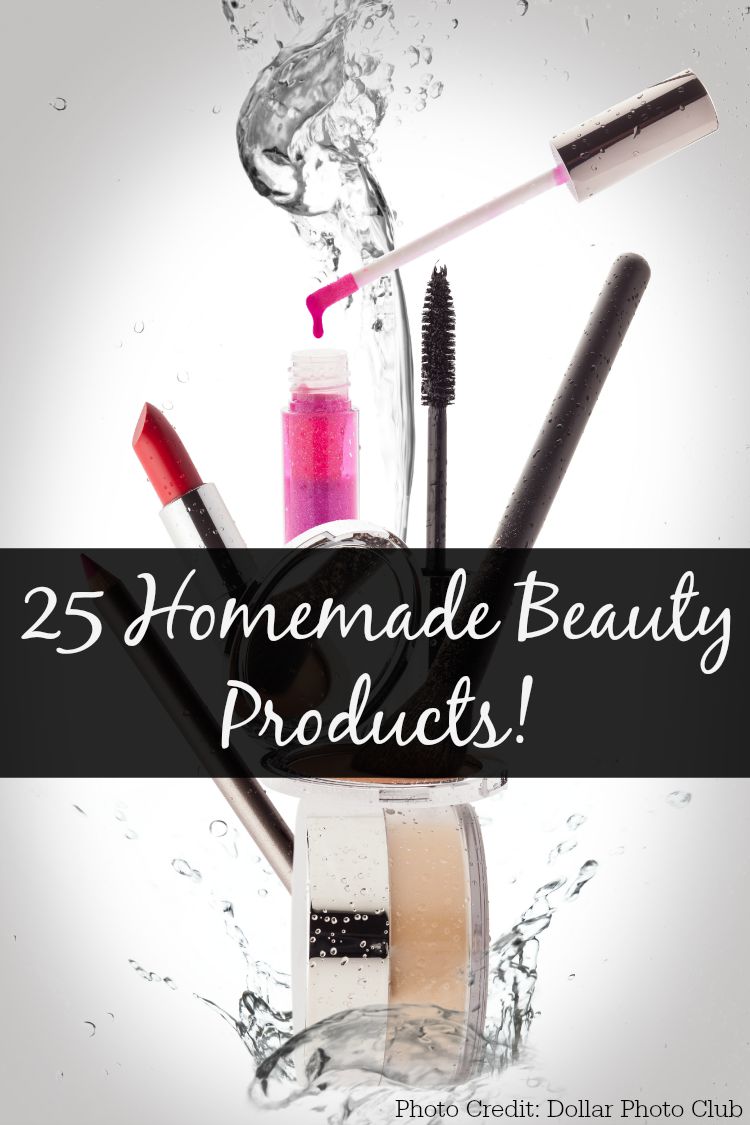 25 Homemade Beauty Products
Lip balm, scrubs, moisturizer and much more!
1. Homemade Lavender Milk Bath from Cleverly Simple
2. Homemade Strawberry Face Scrub from The Classy Chapter
3. DIY Salt Lime Scrub from Glue Sticks and Gumdrops
4. Oatmeal Bath Soak from The Classy Chapter
5. Homemade Anti-Aging Moisturizer from Our Small Hours
6. Homemade Lavender Bath Salt from The Classy Chapter
7. Homemade Sugar Scrub with Lemon Essential Oils from Cleverly Simple
8. Homemade Honey Lip Scrub from The Classy Chapter
9. Homemade Lavender Essential Oils Body Lotion from Thrifty DIY Diva
10. Orange Lavender Lotion from Anne's Entitled Life
11. Lemon Zest Soap from The Classy Chapter
12. DIY Coffee Scrub from Our Family World
13. DIY Mineral Veil from A Spark of Creativity
14. Wild Orange Sugar Scrub from DebCB
15. DIY Peppermint Candy Cane Sugar Scrub from Extreme Couponing Mom
16. DIY Lemon Body Butter from The Classy Chapter
17. Whipped Chocolate Body Butter from Simply Stacie
18. DIY Whipped Coconut Oil from Thrifty DIY Diva
19. Lime Coconut Body Scrub from Who Needs A Cape
20. DIY Cinnamon Coffee Scrub from More Than A Mom of Three
21. Homemade Yogurt Hair Mask from Thrifty DIY Diva
22. DIY Vanilla Latte Sugar Scrub from Three Different Directions
23. DIY Flavored Lip Gloss from Moments with Mandi
24. Homemade Sun Screen from The Thrifty Couple
25. DIY Peppermint Bath Bombs from Moments with Mandi
[mailerlite_form form_id=3]
If you enjoyed this post make sure to check out another similar post.