I'm sure by now you know how amazing your Instant Pot is and if you don't just check out my list of over 100 Instant Pot Recipes. But, did you know that you can also make some pretty tasty Instant Pot drinks?
Mind blown!
Seriously, these drinks for the instant pot are super tasty and so easy to make.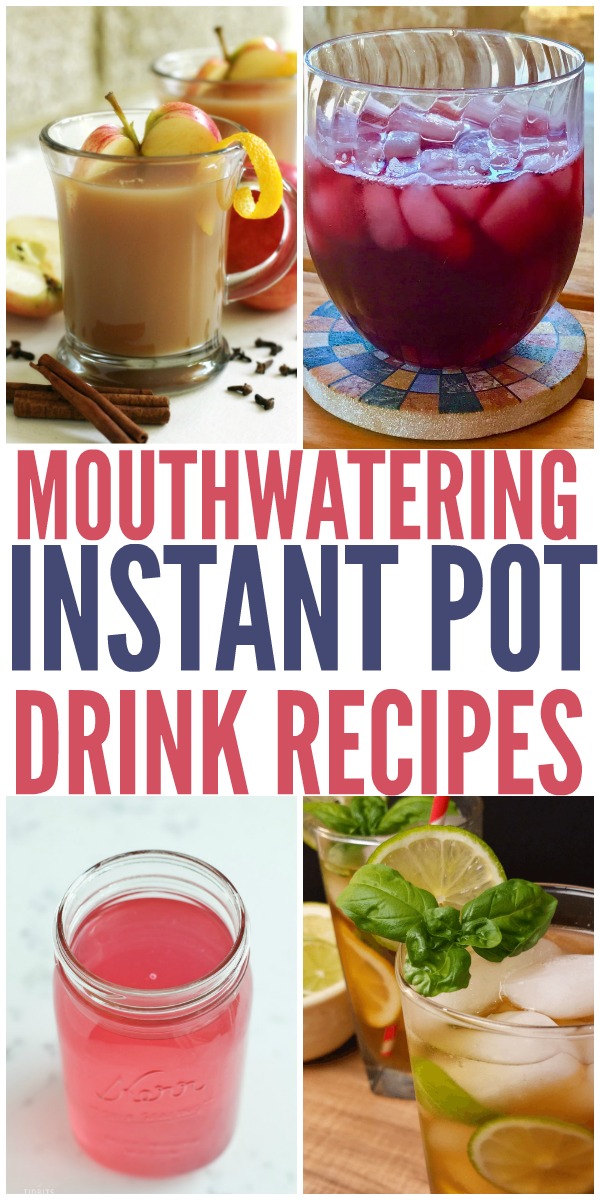 Instant Pot Drink Recipes
How can you go wrong with a delicious glass of Instant Pot Iced Tea!?
Have you ever tried Agua De Jamaica Hibiscus Tea? It's delicious and you can make it in your Instant Pot.
Horchata is a favorite in our home and I'm so happy we have found a horchata Instant Pot recipe.
Calling all green tea lovers! This delicious green tea can be made quickly in your Instant Pot.
If you like adding a little flavor to your water, make sure to try this infused water recipe. You'll love it!
I found a delicious rose milk recipe in this cookbook!
Spiced apple cider has never tasted better! I love how quick you can make a batch.
If you enjoyed this post, make sure to check out some of my other popular posts!