Missing your Starbucks while on the WW program? Well you're in luck because this Starbucks Weight Watchers Caramel Macchiato is ahhh-mazing! Seriously, this is a must try.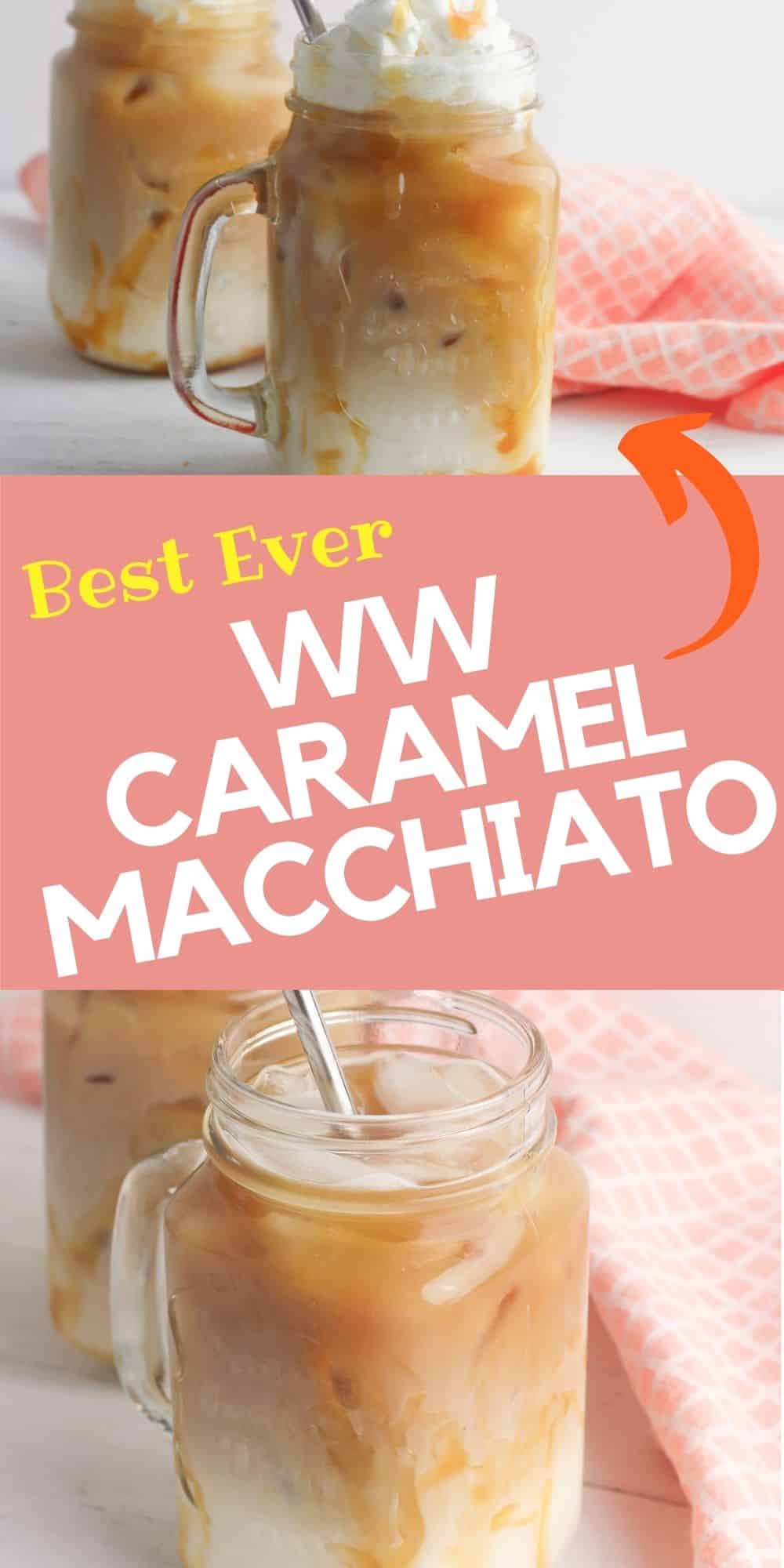 Starbucks Weight Watchers Caramel Macchiato
When I joined WW, giving up my coffee was so hard. Seriously, I'm addicted to coffee. Not only do I have a few cups in the morning but I also enjoy a frappuccino which we all know has a TON of calories!
I played around with a lot of different versions of an iced coffee that would cure my Starbucks craving. Finally, I found one that hits the spot every single time.
Without the whip cream, this drink is only 2 points. You'll need to add an extra point for the whip cream. Keep in mind that I'm on the blue plan, so the points might be slightly different for you.
Your point value will also changed based on which caramel syrup you use. I personally use the Pyure Organic Sugar-free caramel syrup. I haven't been able to find it in any local stores, so I order it off of Amazon. It's totally worth having on hand.
You can also buy the Premiere Protein on Amazon or at your local Costco. I have mine set to subscribe and save on Amazon.
I use this syrup over ice cream, over cheesecake pudding and of course in my coffee. This is a must have pantry staple if you are on Weight Watchers.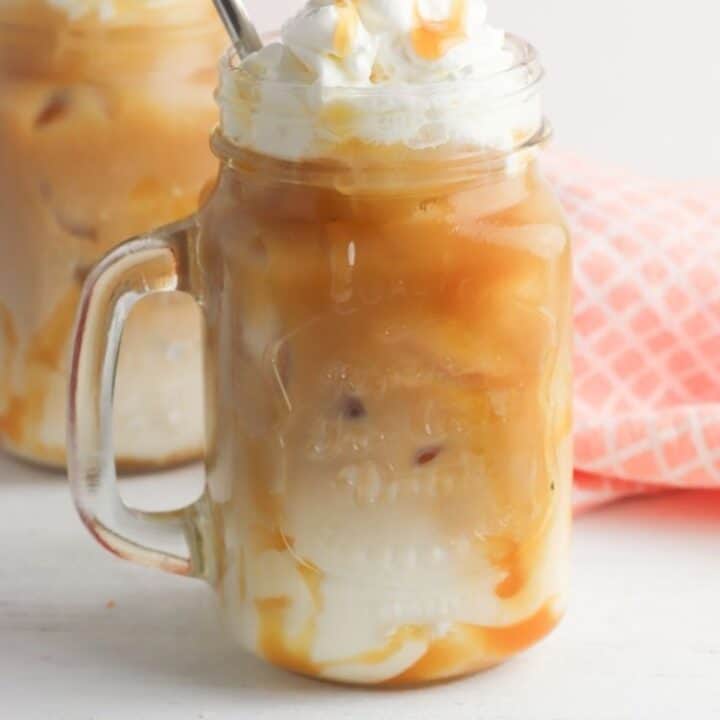 Starbucks Weight Watchers Caramel Macchiato
Prep Time: 5 minutes

Total Time: 5 minutes
Ingredients
1 11-ounce bottle caramel Premiere Protein
8 ounces coffee
Sugar free caramel syrup
Ice
Whipped cream (optional)
Instructions
Drizzle sugar free caramel syrup around the sides of each cup and fill each glass with ice.

Pour half the Premiere Protein drink into each glass.

Top each drink with coffee.

Add whipped cream to the top of the drink (optional).

Other Popular Weight Watcher Recipes
Popular Weight Watcher Recipes
Don't miss these must try Weight Watcher Recipes!
These Weight Watchers Everything Bagels are so tasty and delicious.
The perfect low-point dessert.