Every woman deserves a good man! I am very thankful that my husband is pretty amazing. I'd like to say that most of us have pretty amazing men in our life.
Sadly, I know several women who settle for less than they should.
When picking the man that we will have kids with and spend the rest of our lives loving, we should be picky. Every man should have certain qualities and while your list might differ than mine, there are 20 I think every man should have! Get even more marriage tips here.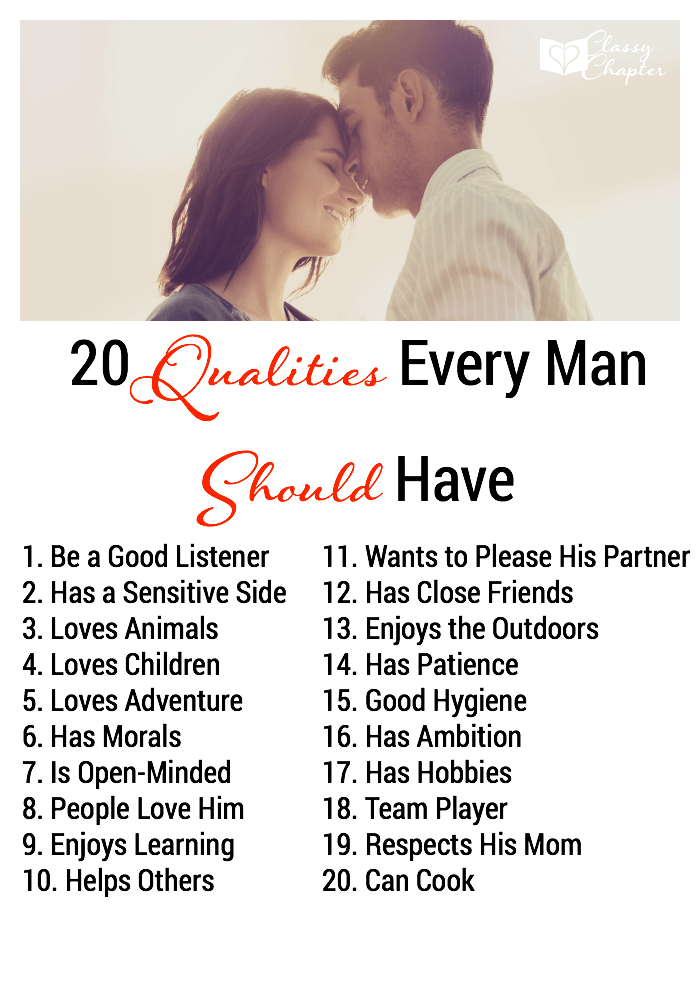 20 Qualities Every Man Should Have
Be a Good Listener – Your partner needs to be able to listen to you to understand your wants, needs and any concerns.
Has a Sensitive Side – Of course, we don't want a man that's a cry baby but he also needs to show some emotion.
Loves Animals – If a man loves animals is probably safe to say he has a soft side.
Loves Children – If you want to have children then the man in your life needs to love children. You don't want to end up with a man that can't stand being around kids.
Love Adventure – If he's up for anything then you know the two of you will always have a good time.
Has Morals – Pretty simple, morals are important.
Is Open-Minded – Having an open mind is a great trait! He'll be open to change and new ideas.
People Love Him – If other people love him then chances are he's a really good guy.
Enjoys Learning – Life is one big learning experience. He needs to learn in every aspect of life in order to grow.
Will to Help Others – If he's willing to help others chances are he truly enjoys people and doing for others.
Wants to Please His Partner – A good man wants to please his wife. This will come in handy in more than one way!
Has Close Friends – A man with close friends is a good thing! He is able to keep long-term relationships.
Enjoys the Outdoors – He doesn't need to be super active but getting out and enjoying some fresh air is a good thing. He'll probably enjoy playing outside with the kids.
Has Patience – Marriage and kids require patience.
Good Hygiene – Pretty self-explanatory.
Has Ambition – He wants to better himself, achieve goals and make a better life for his family.
Has Hobbies – It's healthy for couples to have their own hobbies. Encourage the man in your life to pursue his hobbies.
Team Player – This shows he can work well with others.
Treats His Mom with Respect – A good man know's how to treat his mom.
Can Cook – Obviously this isn't a must but it sure is sexy when a man can cook! Not to mention helpful on those nights when you're busy with the kids.
[mailerlite_form form_id=4]
What qualities would you add to this list?
If you enjoyed this post, make sure to check out some of my other popular posts!
5 Ways to Spice Up Your Marriage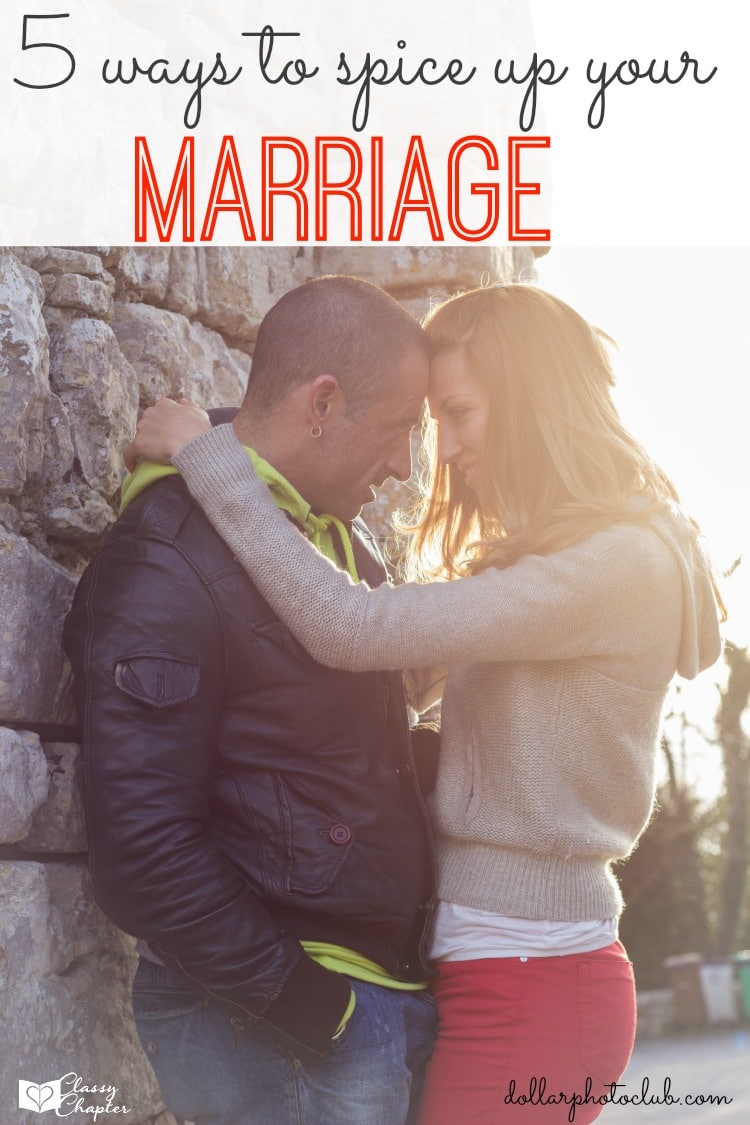 Why Your Marriage Needs To Be a Priority