This grilled pork loin recipe is perfect for those busy nights when you don't want to cook. Lately, life has just been crazy in my household! The days of cooking a huge dinner that takes over 30-minutes just is not possible.
With 4 kids (one being a newborn) I'm stretched so thin. I've quickly realized that I need dinner on the table in 30-minutes or less.
We typically don't eat a lot of pork in my home. Not because we don't like it, but because I've never really known how to season it or how to cook it properly. This weekend I picked up a pork loin.

I had my husband grill the Smithfield Marinated Roasted Garlic & Herb Pork Loin Filet and it was absolutely delicious. We'll officially be eating a lot more pork in our home.
Grilled Pork Loin Recipe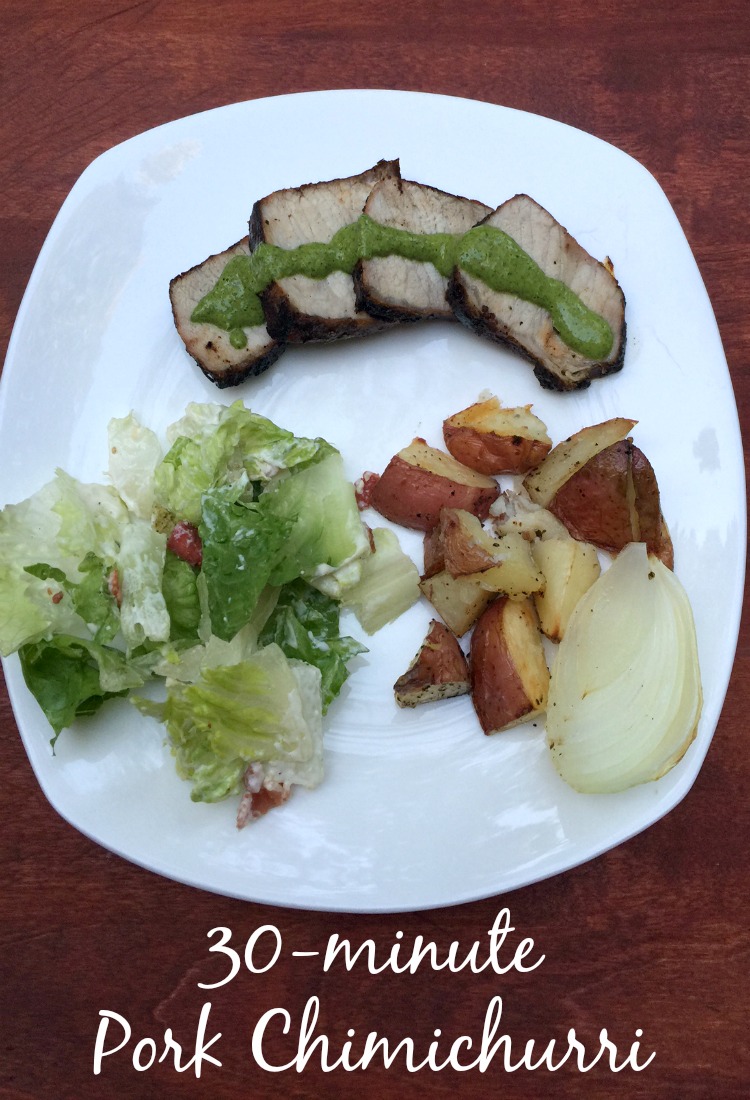 Ingredients:
• Smithfield Marinated Roasted Garlic & Herb Pork Loin Filet
• 1 cup Italian parsley
• 2/3 cup olive oil
• 1/2 cup red wine vinegar
• 1/2 cup cilantro
• 3 cloves garlic (sorry, I love garlic)
• 1 tsp. crushed red pepper
• 1 tsp. black pepper
• 1 tsp. salt
Directions:
Grill, roast or sauté your pork loin, it's totally up to you. We decided to use the grill. It took us about 30-minutes to grill up the pork loin.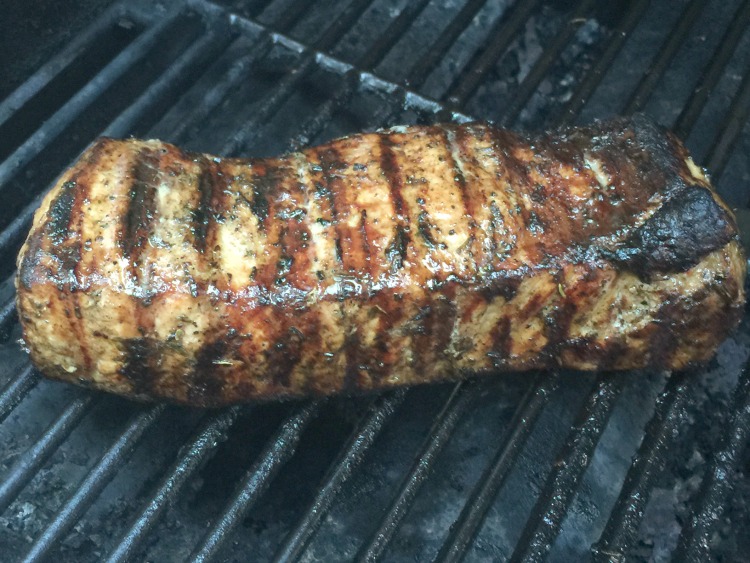 While the pork was cooking take a few minutes to make your chimichurri sauce. It only takes a few minutes to make this sauce and it's amazing!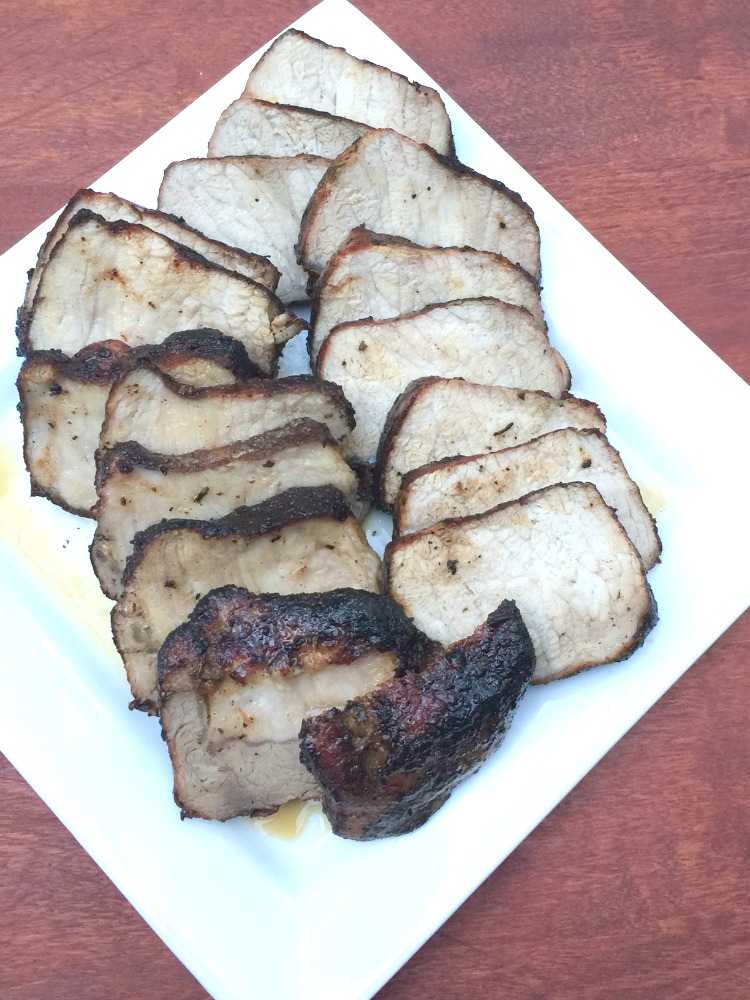 Take the chimichurri ingredients and add them to a food processor or blender. Pulse on high until everything is well combined and you have a delicious green sauce! I served our chimichurri pork with a Caesar salad, roasted red potatoes and onions.
[mailerlite_form form_id=6]
If you enjoyed this post, make sure to check out some of my other popular posts.