Are things getting a little boring in the bedroom? After being married for a while, things can get a little dull. Dull sex is never a good thing! Today, I'm going to share 8 ways spice up the bedroom.
Having a healthy sex life with your spouse is so important and part of having a healthy and happy marriage. These fun ideas to spice up the bedroom are perfect for all couples.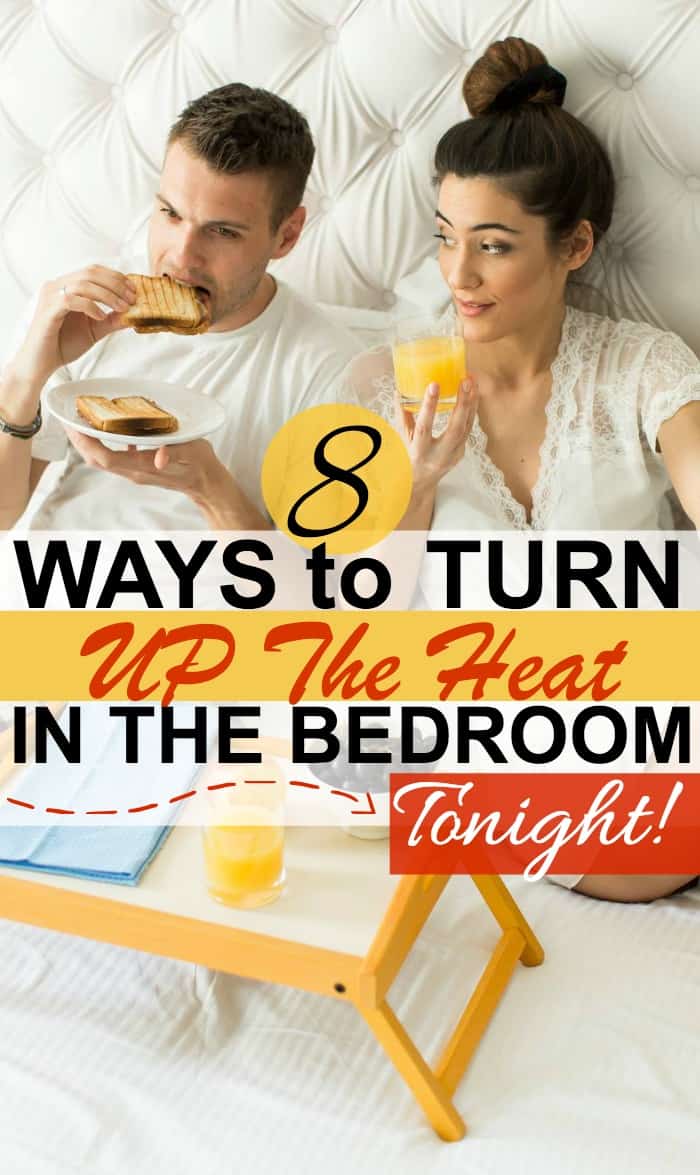 8 Ways To Spice Up The Bedroom
Set A Schedule
While a schedule for sex isn't sexy, it is effective. After we've been married for a while, it's easy to get lax about having regular sex with your spouse.
In fact, you might even have trouble remembering when the last time you were intimate was.
Not having sex with your spouse can cause a ton of problems! Intimacy is important in any relationship and it's important that you and your spouse have sex on a regular basis.
If there has been a lack of sex, I always suggest starting off by creating a schedule.
Yes, I'm telling you to schedule sex on your Google calendar!
I suggest starting off with at least once per week. Once you and your spouse start connecting again on an intimate level, it will be easy to start spicing things up.

Try Something New
Once you've been with your partner for a while, it's easy to fall into the same old routine.
Routines are comfortable and it's easy to just stick with what we know and think we like.
But, have you ever laid in bed with your spouse and thought "this used to be fun"?
I know I have and I'm sure you have too.
Instead of getting into bed and going through the same motions, switch things up. Add something new to the foreplay, try a new position, wear a sexy outfit or bring in a toy.
There are lots of fun ways to try something different in bed.
If you are looking to recharge your marriage, make sure you sign up for my FREE email course!
[mailerlite_form form_id=4]
Get A Fantasy Box
Have you heard of The Fantasy Box? I was recently sent a Fantasy Box to try out with my husband and we loved it!
Sometimes, it's hard to find creative lovemaking ideas but The Fantasy Box takes the guesswork out of that for you!
Just check out the fun stuff that was in my box.
Sexy black lingerie
Massage Oil Candle
Love Mask
Natural Intimate Lubricant
Luv Mini Vibe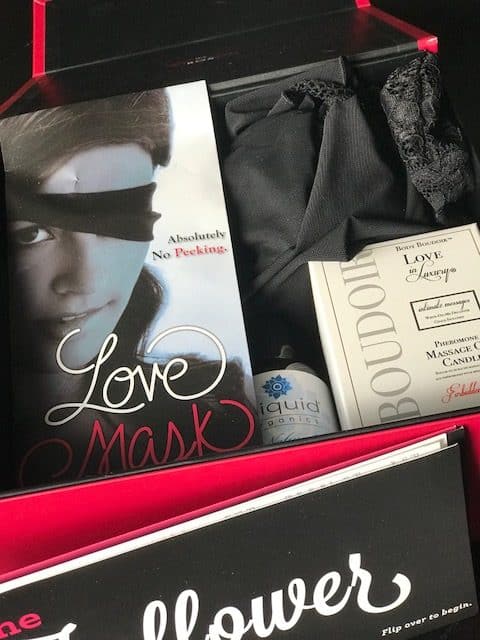 You'll even find some cards in the box that explain what the follower and the leader should do.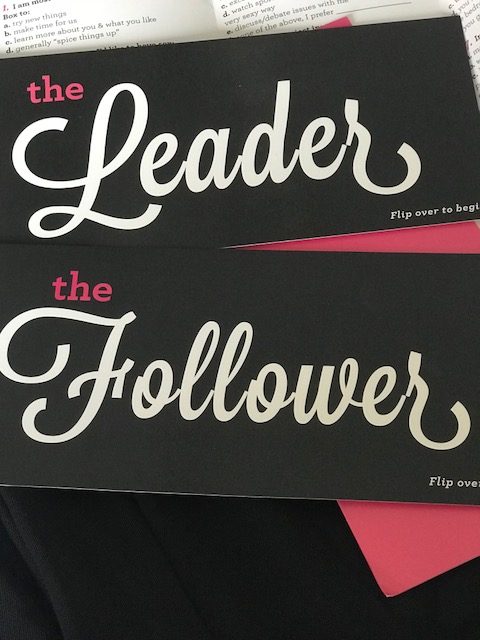 My favorite part of the box was the sensual survey! Both my husband and I had to complete a survey where we answered sexy questions and then set down to discuss our answers. It's a fun way to start the evening.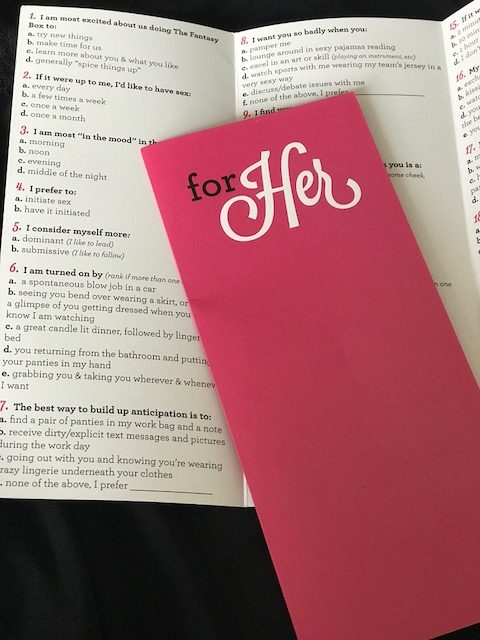 You can order a one-time Fantasy Box or have them auto-delivered every month. If you are dedicated to spicing up your sex life, I highly suggest checking out The Fantasy Box! If you use the code: CLASSY10 you can score 10% off your Fantasy Box. What a great way to surprise your hubby for Valentine's Day!
Even the lingerie that came was super high-quality and it fit perfect!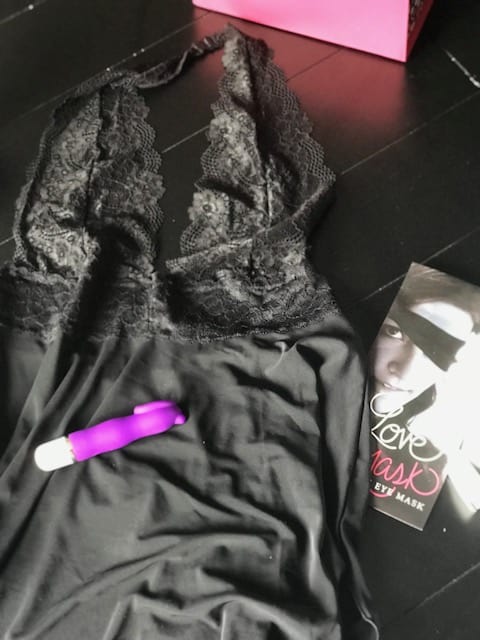 Have Sex In A New Location
Now, I'm not saying to go have sex in a public location but we can move things outside of the bedroom.
Take your lovemaking to the shower, the closet, the kitchen or anywhere else in the house you can think of!
As long as you have some privacy you can make all sorts of locations in your house work for some intimate time.
Having sex outside of the bedroom adds a level of excitement and spontaneity to your relationship.
Role Play
For some people, this will come easy. For others, cough cough (me!) this won't come as easy. However, role-playing can be super fun and really does spice things up in the bedroom.
I'm not suggesting you go all 50 Shades of Grey here, well unless you are into that.
Role-playing can be a great way to learn more about your spouse. It opens up the lines of communication and allows you both to discuss different fantasies.

Have A Sexy Game Night
This idea is one of my favorites as it's super unique and creative. You can also customize this idea to make it as clean or dirty as you'd like it to be.
Trust me on this one, you'll LOVE it!
So the way this game works is you'll have to purchase this bed set, then you fill in the squares on the sheets with different sexy activities. You can check out the Game of Love here.
Give Your Bedroom A Sexy Makeover
It's never fun to make love in a dirty room or a room that is just boring. Browse Pinterest for some romantic bedroom makeover ideas.
Getting your room set up with the right lighting, candles, comfy sheets and anything else you can think up is the first step in setting the stage for some great intimacy.
Conclusion
According to Couples Counseling in Chicago, bedroom boredom is one of the top 5 reasons couples get divorced. This is actually a very sad statistic to read since it's something we can change.
It takes time, effort and the desire to want change but we can do it! We can have a healthy sexual relationship with our spouse.
If you enjoyed this post, make sure to check out some of my other popular posts!