Weight Watchers is becoming a wildly hot lifestyle for many people.
This simple program allows you to enjoy your favorite foods without having to put yourself on too strong of a restriction.
With a point system that lets you have a specific number of points per day, you can easily reach your weight loss goals without losing some of your favorites, like pizza!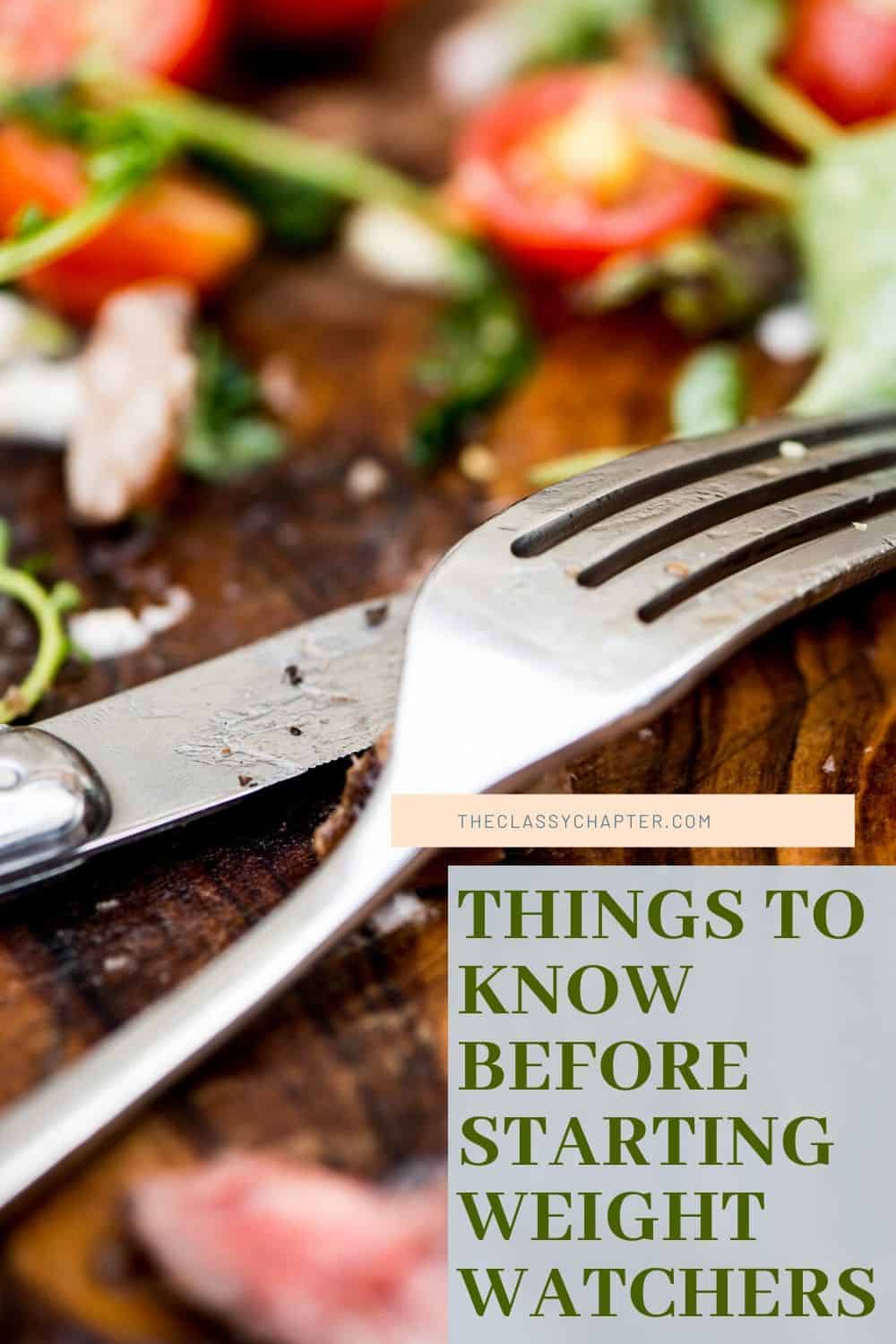 Since there are many people thinking about Weight Watchers, but still left wondering if this is just some diet fad that lets you lose weight only to add those pounds back on, I wanted to share an extensive article about Weight Watchers.
Today I'm going to tell you everything you need to know about Weight Watchers so that you can make an educated decision.

How does the Weight Watchers program work?

The WW program works by assessing each member based on height, weight, gender, and age. From that point, Weight Watchers will evaluate how much food you need to eat in order to lose weight.
WW is great at determining a safe rate of food consumption so that you can lose weight AND keep it off. The recommended safe weight loss number is 1-2 pounds per week.

Once your personal assessment is complete, the WW program will create a daily point value. This is the number of points you can consume every day.
You'll find that some food options have zero points, things like vegetables as an example can have a zero point value.
Each day you'll keep a food journal to log how many points you've consumed to maintain the recommended level of points in the WW program.

Can you eat too many zero point foods on Weight Watchers?

I mentioned zero point foods on Weight Watchers. One important thing to note is that the zero point foods were created to help you eat healthy food options.
Although you can have as many zero point foods as you'd like, I still use caution.
As an example, in my plan, a chicken breast is zero points. This doesn't mean that I'm going to have 3 chicken breasts for dinner.

I personally like to build my meals around my zero point foods!

FitBreak App

Weight Watchers understands the value of physical activity combined with healthy eating habits as a means to lose weight and keep it off. That's why the WW program has a FitBreak App.
This app helps encourage you to squeeze fitness into your busy day.

The awesome thing about WW's FitBreak App is that it takes into consideration how busy we are during our daily lives. Each of the workout options and activity recommendations is based on short, one-minute exercise options that anyone can fit into a busy day.

Community Support

The WW program understands you and how human beings need a support system in order to be successful with any new goal, such as weight loss.
That's why Weight Watchers has many support groups that help members encourage each other. You will have access to a coach 24/7 using their app so that you're able to find support whenever it's needed.

Most people who have set a weight loss goal with the WW program have found that the Weight Watchers support groups add that extra layer of accountability so that they can achieve their goal.

What is the monthly cost of Weight Watchers?

I'm sure you're now wondering how much the monthly cost of Weight Watchers is. The monthly fee for Weight Watchers will vary depending on which option you select. There are currently three levels of the Weight Watchers program to choose from.

One level is the digital WW program. This costs approximately $4.22 per week. The next level of the WW program is the Workshop option and that costs approximately $9.61 per week.
Finally, the Coaching WW program option is currently offered at $12.69 per week.

These rates are based on paying for 3 months at a time. If you opt to pay for 6 months in advance, or 1 month in advance the rate will be lower or higher respectively per program option.
If you sign up using my link, we each get a month free! If you'd like to use my referral link you can do so by clicking here.

How can I lose weight on WW?

The beauty of the WW program is that anyone can lose weight using their 24/7 coaching, support groups, and personalized assessment. With the points system, you can easily find ways to feel full every day when you opt to make full course meals using mostly zero point foods.

One of the best ways people have lost weight and kept it off using Weight Watchers is that the program not only helps you stay on track with their points system, but they help educate you on healthier eating habits.
That means, once you've reached your goal weight, you'll have all of the tools necessary to continue with your healthy lifestyle habits to maintain your goal weight.

One final tidbit of information that you need to know about starting Weight Watchers is that you don't have to end once you've reached your goal weight. There's a maintenance mode option with the WW program that allows you to stay active but gives you a higher daily point value to ensure you stay within a 2-pound fluctuation of your end goal weight.

Need some Weight Watchers meal ideas? I got you covered!


Weight Watchers No-Bake Cheesecake
Instant Pot Tamales (Weight Watcher friendly)