Are you married? If so, you likely love your wife, right? You probably have a deep desire to please your wife in the bedroom. You might even find resentment when your wife doesn't want to be as intimate as you.
If you want to improve your intimacy with your wife, it is important to know that you have a number of different options. Most men automatically think of ways to improve things in the bedroom. Yes, of course, you want to spice up the bedroom, but intimacy is about so much more than the bedroom. In fact, that is where many marriages go wrong. Too much focus is placed on the physical act of love making or the lack of it.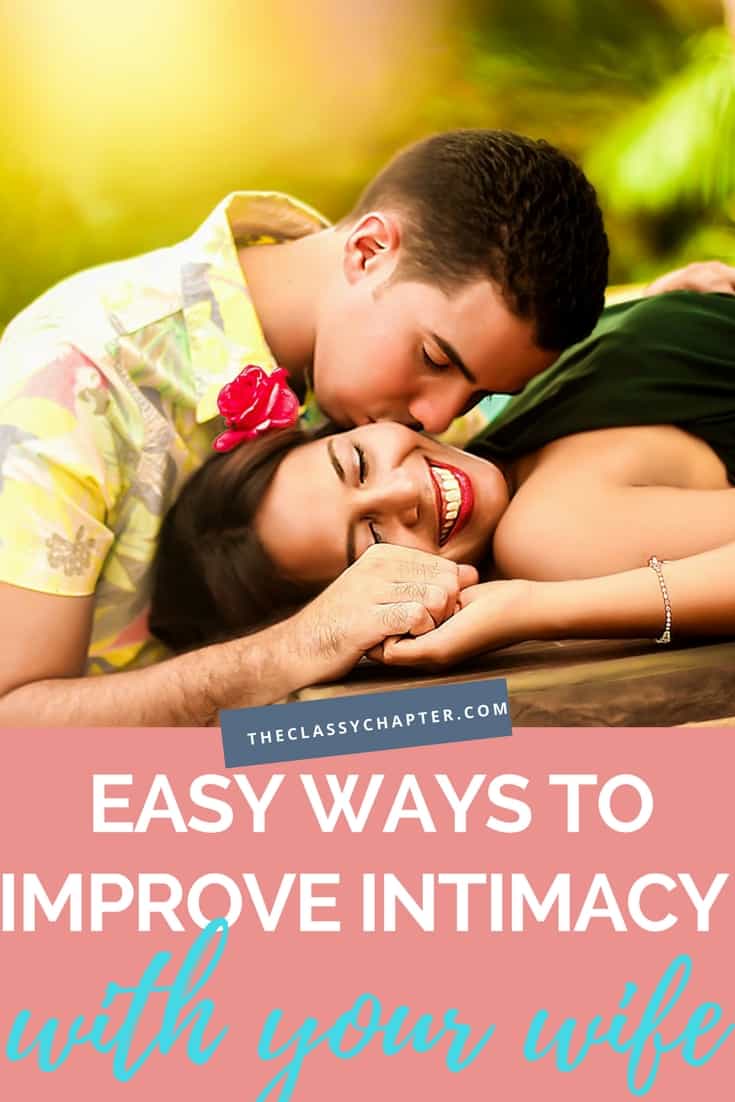 4 Ways to Improve Your Intimacy with Your Wife
Date Her
How long have you been married? If you have been married for a number of years now, do you honestly remember when your last real date was? We can sometimes underestimate the power of a date. Dating your wife shows her that you value her and want to spend one-on-one time with her. It helps keep the spark alive in your marriage. You can read my post on Steamy Date Night Ideas.
Dating will not only improve your bedroom life but will bring a new level of excitement to your marriage.
Compliment Her
When is the last time that you have paid your wife a truly nice and unique compliment? If it has been a while, it is time for you to start again. Take notice of the things your wife does. Did she change her hair, buy a new outfit or maybe did got really dolled up. Notice and compliment her! Complimenting your wife lets her know you still find her attractive and gives her a nice self-esteem boost.
As important as it is to compliment your wife on her appearance, it is also important to remember to compliment her on other areas of your relationship. Thank her for cleaning the house, cooking dinner or running the kids around. Don't just take for granted that it's "her job" to do these things.
Complimenting your wife will not only improve your relationship but can carry over to the bedroom as well.
Seduce Her
What is life in the bedroom like in your relationship? Does it occur like clockwork? Do you actually take the time to ask your wife if she wants to be intimate? If so, stop asking her! I'm sure you've probably been rejected with the standard responses. I have a headache, I'm too tired, I have to get up early or whatever it might be. Try being spontaneous. Seduce your wife. Make her want and desire you. And please do not forget the importance of foreplay!
Fulfill Her Fantasies
In keeping with seducing your wife, let her know that you want to fulfill her fantasies. Have a discussion about what you both enjoy and do not enjoy about your intimate time together. Talk about your fantasies and really start opening up with each other.
As you can see, there are a number of different ways that you can go about improving the intimacy in your relationship.
Please remember, however, that you want to get started in someplace other than the bedroom. Intimacy in a marriage is about more and should be more than just the act itself. Taking the time to date and compliment your wife will more than pay off in the end.
If you enjoyed this post, make sure to check out some of my other popular posts!
Easy Ways to Spice Up the Bedoom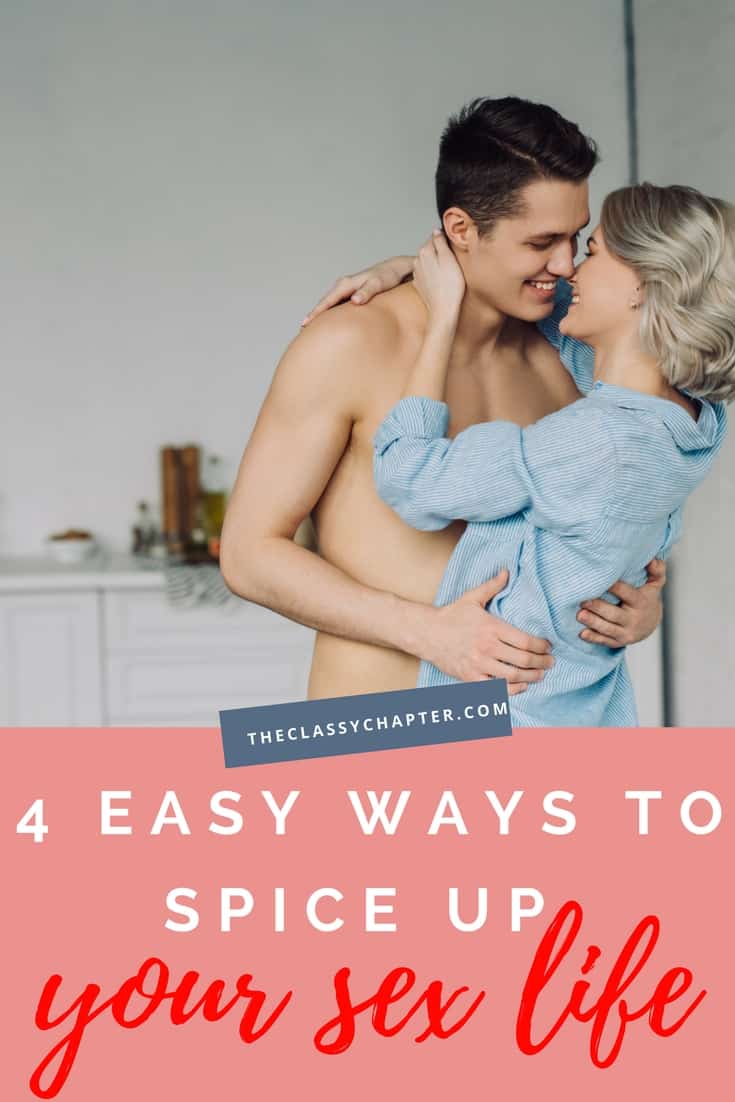 Hobbies for Couples to Enjoy Together