This post is sponsored by BabbleBoxx.com on behalf of Single Edition Media.
As many of you know, I recently gave birth to my 4th child! As a 4th time mom, I thought I knew it all, I mean I'm kind of a pro at this having babies thing. I knew going into this pregnancy that I didn't want a lot of useless products. I remember with my first child I bought everything under the sun. Half of it I didn't even use.
I knew going into this pregnancy that I didn't want a lot of useless products. I remember with my first child I bought everything under the sun. Half of it I didn't even use.
However, I quickly realized that there are some really cool products on the market. Most of which were not around 8 years ago when my daughter was born.
Today, I'm going to share with you the must-have products for baby and mama! Trust me – I'm an old pro at this ????.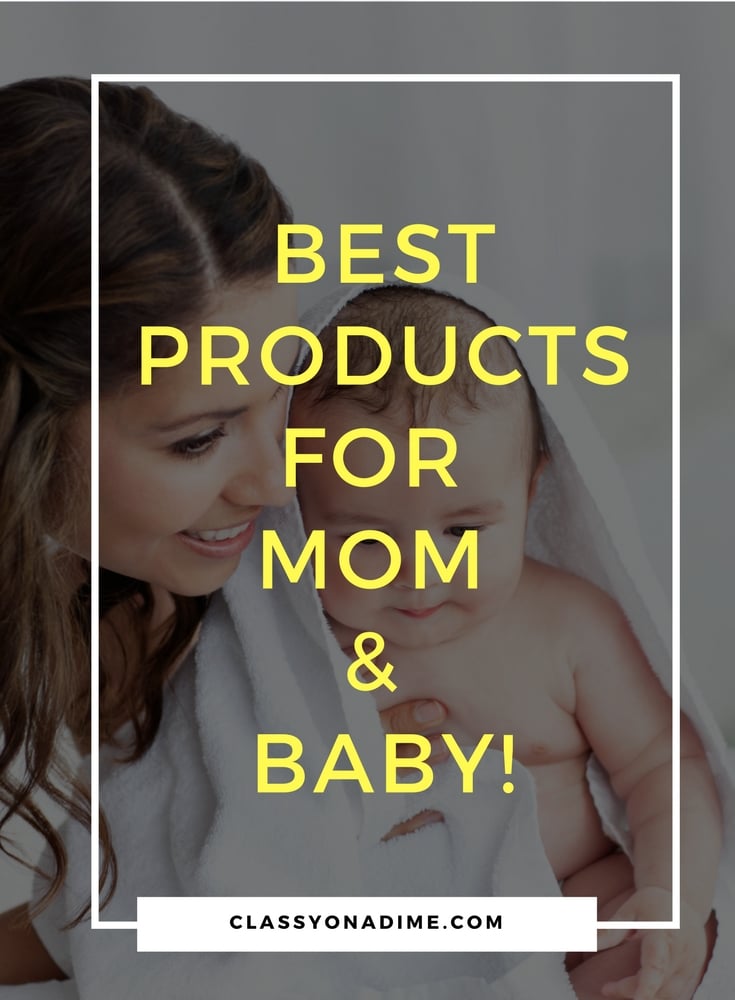 Must-Have Products for Baby & Mama
Fisher Price Premium Auto Rock 'n Play™ Sleeper with SmartConnect™

This is hands down my favorite product that we have for Jackson! Prior to getting the Fisher Price Premium Auto Rock 'n Play Sleeper with SmartConnect we were using the standard Rock 'n Play. Jackson wasn't a huge fan of the standard Rock 'n Play so I was a little skeptical to try the Premium edition. I'm pleased to say that he LOVES it! Seriously, he takes naps now!
Since Fisher-Price is focused on helping babies get better sleep, and in turn, their parents, with solutions like their portable inclined sleeper it's a win-win for both Jackson and myself. The soothing rocking, calming vibrations, songs and sounds, but also hands-free rocking and a light show projection have been helping Jackson get some much-needed sleep. My husband loves that he can control all of these features through his smartphone.
Mustela Stretch Marks Recovery Serum – Use code Babblebox17 for 15% Off Sitewide Valid through 2/11/17
I am very thankful that after having 4 children, I don't have a single stretch mark. However, a good friend of mine got a lot of stretch marks during her pregnancy and she can't say enough good things about the Stretch Marks Recovery Serum.
It's specially formulated for new and expecting mothers, Stretch Marks Recovery Serum helps reduce the appearance of stretch marks after pregnancy thanks to its unique formulation, which includes ingredients of natural origin: – Avocado peptides, a patented ingredient of natural origin, help relieve sensations of tightness, reinforce skin elasticity and leave the skin feeling supple and comfortable.
Even better! 100% of women confirmed that the color of stretch marks improved & 81% of women felt that their stretch marks are less pronounced.
I'd call that a win in my book!
Mustela Diaper Rash Cream 123 & Hydra Bebe Body Lotion

I was given a sample of the Hydra Bebe Baby Lotion in the hospital and absolutely loved it! Mustela's best-selling daily moisturizing Hydra Bébé Body Lotion provides immediate and long-lasting moisture for dry baby skin. Seriously, it's one of the best!
I hadn't tried the Diaper Rash 123 Cream until recently. Thankfully, Jackson hasn't had a serious rash yet but the other day we gave him banana's (first food!) and he bottom got a tad bit red. We tried out the Diaper Rash 123 Cream and it worked like a charm!
The new unique 3-in-1 formula with Zinc Oxide is specially formulated to prevent and tackle irritation and redness triggers at their source.
I love that all of the Mustela products are 100% Safe for Mother & Child. Paraben, Phthalate, and Phenoxyethanol free. Hypoallergenic and specially formulated to minimize the risk of allergic reactions. Tested under dermatological and pediatric control.

A diaper pail wasn't something I really considered using. I mean it isn't that hard to take a diaper to the trash. Right?
Wrong!
I didn't realize how much I loved having a diaper pail until I got one.
The Munchkin diaper pail has a lavender scented baking soda cartridge powered by Arm & Hammer! This thing smells amazing! There is also a child proof-locking system includes an out-of-reach button that keeps curious babies from opening up the diaper pail lid.

Miracle Stainless Steel 360 Sippy Cup
Jackson isn't old enough for this sippy cup yet but I'm so happy that I have it on hand. Hands down one of the coolest sippy cups I've ever seen. The patented 360° rim is completely spill-proof and supports kids' dental health all at once because drinking from anywhere around the rim, like a regular cup, helps support normal muscle development in a child's mouth. With no extra spouts, straws or pieces, the Miracle® 360° Cup is easy to use and even easier to clean. We'll say cheers to that!
[mailerlite_form form_id=7]
Munchkin Shine Stainless Steel Bottle Brush

Don't you just love the sleek look of this bottle brush? At first, I didn't even realize it was a brush for baby bottles. This premium stainless steel bottle brush features the latest in brush innovation without sacrificing your kitchen's décor!
The brush neck is super flexible making it easy to clean every piece of those bottles. I also love that it allows for quick drying since it stands upright.
Vichy Aqualia Thermal Dynamic Hydration Rich Cream

Since giving birth, my skin has been so dry! I've been told it's because I'm nursing. I'm not sure what the reason is but I know this cream has made all the difference. My skin feels so soft, this is a great oil-free moisturizer. The rich, creamy texture melts immediately into skin, leaving a velvety soft finish. Oil-free. Non-comedogenic. Nonacnegenic. Allergy-tested. Suitable for sensitive skin. Tested under dermatological control.
20% off + free U.S. ground shipping to all orders. *Must enter promotion code: BABBLE at checkout. Offer valid through 11:59pm PST, 03/31/2016. Offer will automatically apply Offer cannot be combined with other discounts or gift sets. Get it here.
Sesame Street Naturals B is for Bubble Bath, Tip, Tummy & Toe 2-in-1 & Spray Me Lotion – Buy 2 save $4
Bathtime is part of our bedtime routine, so I'm always up for finding new products to try. I can tell you that this line of bathtime products is awesome! I absolutely love the spray me lotion. It makes it so easy to lather up Jackson with lotion.
The bubble bath is a lot of fun even though Jackson doesn't really get it yet. My daugher, who is 8-years-old has been having a lot of fun with the bubble bath. She loves that the bubbles last the whole time she's in the bath. The bubble bath formula contains apples, blueberries and carrots to help repair, hydrate, soften and protect delicate skin.Shea Butter and aloe offer extra moisturizing benefits.
We have been using the Tip, Tummy & Toe 2-1 a lot! It was voted best foamer by parents and I can understand why. It foams up awesome and gets Jackson squeaky clean! Now that we are playing with solids he needs it – believe me!
What product are you excited to try? Let me know in the comments!