Getting a tasty dinner on the dinner that will please my family of five is very important to me.
It's not always easy to please all five of us when I'm trying to do a quick dinner. Thankfully, this 4-ingredient chicken pasta bake leaves everyone's tummy happy and full.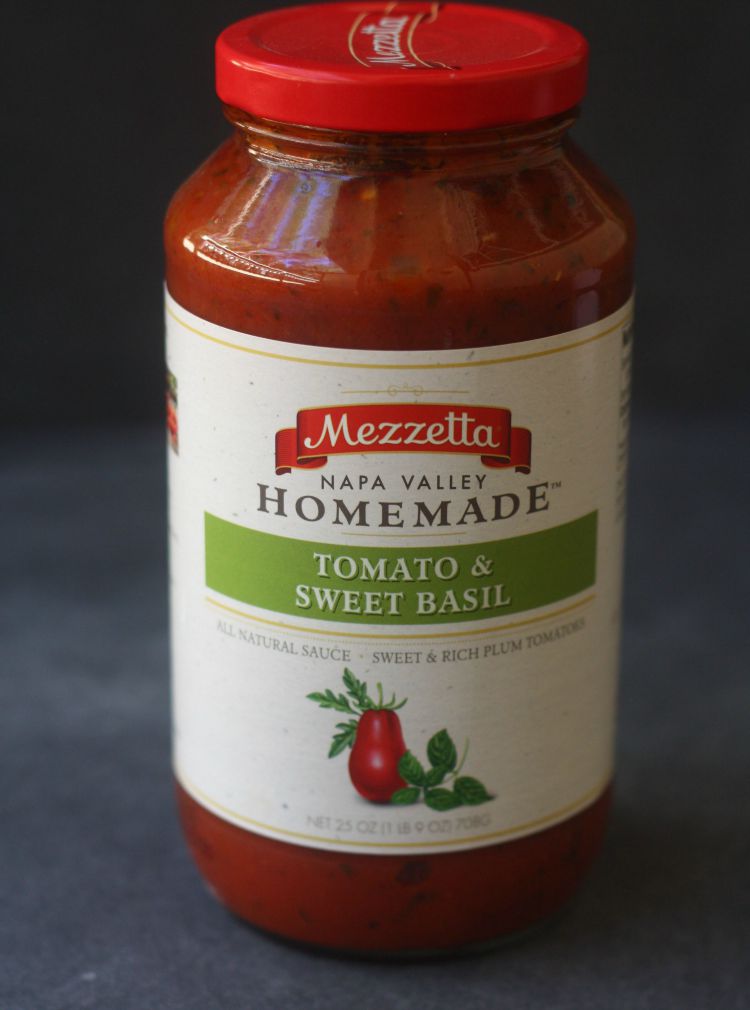 I love that this dish is not only easy but only requires ingredients!
Tasty and affordable. Major win! I also really like that the sauce in this dish is homemade.
You are probably asking yourself how the heck this sauce is homemade when it comes in a jar…from a store.
Grab yourself a jar and read the ingredients for yourself, it's all natural and it tastes amazing!
I promise you that this pasta sauce will not disappoint!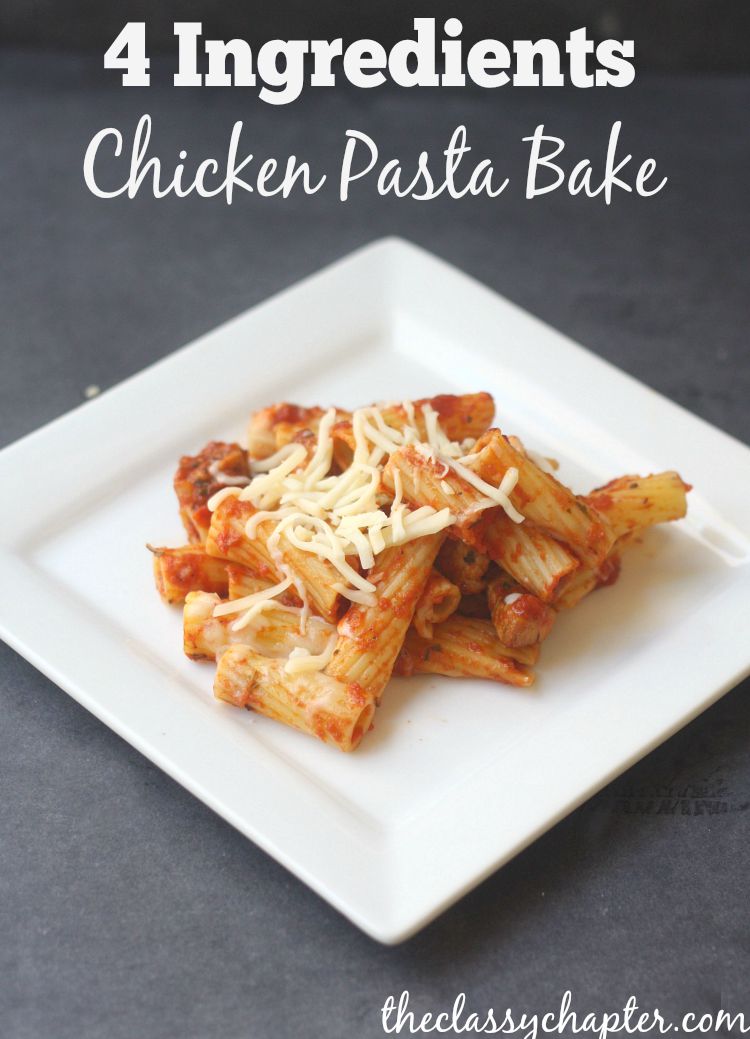 4-Ingredient Chicken Pasta Bake
You'll want to add this recipe to your list of quick and easy recipes.
Ingredients: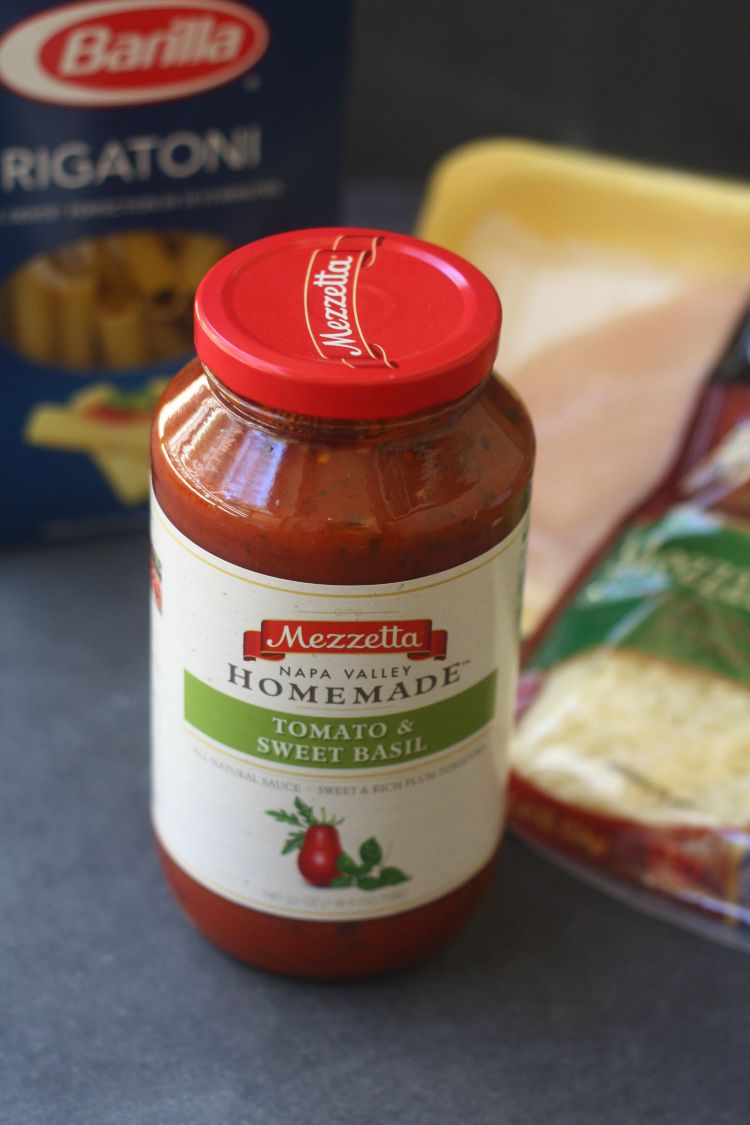 1 lb. Chicken Breasts
2 Cups Shredded Mozzarella & Provolone Mixture
1 Box of Rigatoni Pasta
*Optional: Italian Seasoning (if you have it on hand)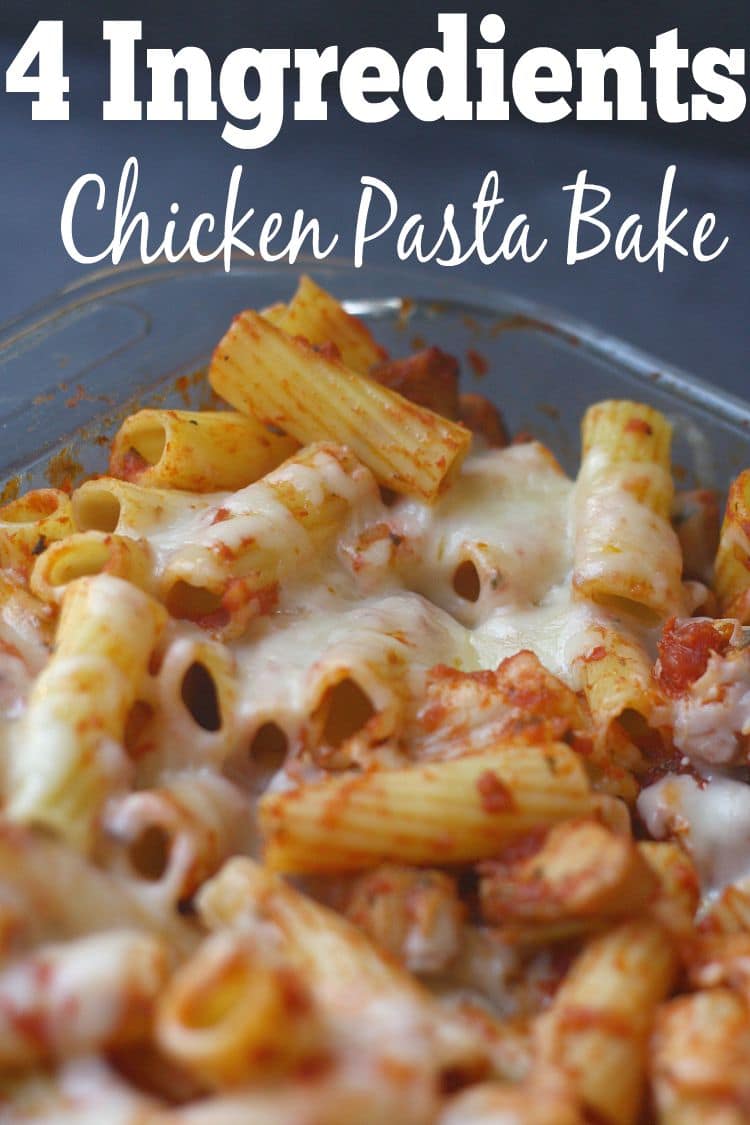 Directions:
Bring water to a boil in a large stock pot. Once your water reaches a rapid boil add pasta and cooked according to package.
While your pasta is cooking, dice your chicken into 1-inch cubes.
Heat up your skillet until it's nice and hot. Add in 1 tablespoon of oil or cooking spray and Italian seasoning if you are it.
Then add your chicken into the skillet. Make sure you don't move the chicken around too much as you want a nice sear on the outside of the chicken.
Once your chicken is cooked, place it into a 9×13 pan, make sure it's well distributed in the pan.
At this point, your pasta should be cooked.
Drain the pasta and then pour the pasta over the chicken in the 9×13 pan. Then top with the pasta sauce and cheese. Mix well.
Place your 9×13 dish in the oven for 30-minutes or until the cheese on top is nicely melted.
Serve and enjoy!
If you enjoyed this post make sure to check out some of my other tasty recipes.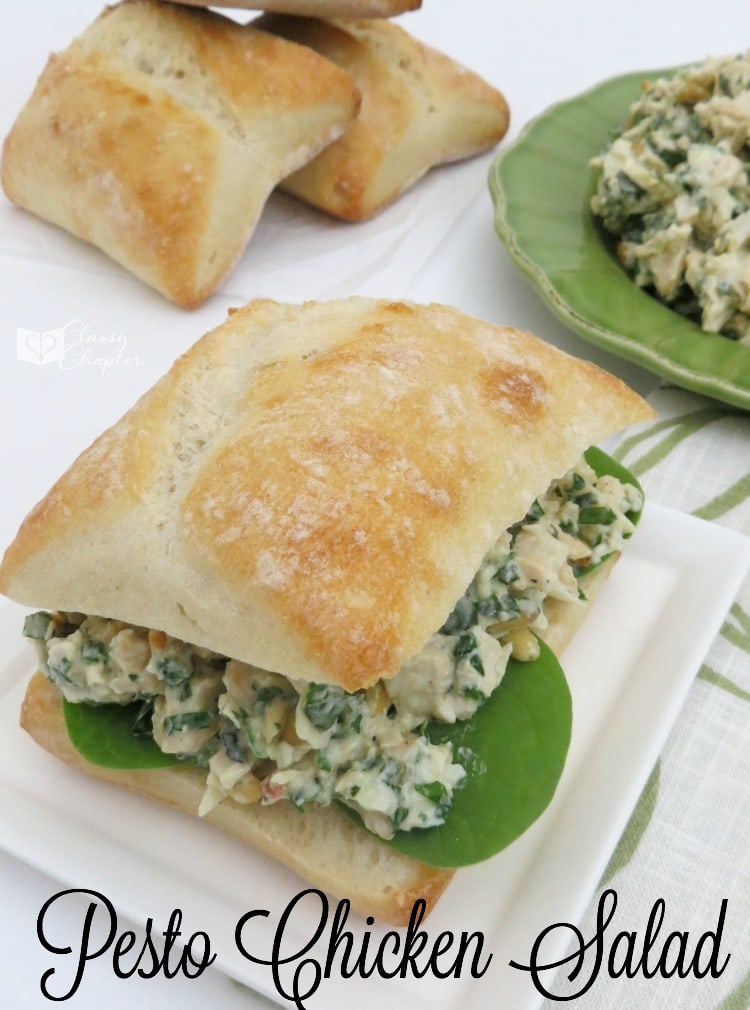 Kale and Garlic Homemade Breadsticks