We all want that brighter, fresher looking face, right? This homemade face scrub works amazing and really easy to make. This strawberry face scrub only requires a few ingredients, which you might even have on hand. In just minutes, you can give yourself a homemade spa treatment at a fraction of the cost.
Homemade Face Scrub (Strawberry)
What you need:
Grab your small mixing bowl and pour in the sugar and the coconut oil and mix together. Make sure the sugar and coconut oil is well combined.
Cut your fresh strawberries up into tiny pieces and then place in your sugar mixture. Using a spoon start smashing the strawberries together and mix it all together. Once everything is combined you'll want to store it in an airtight container.
When ready to use just get your face damp and run a nice amount all over your skin. Allow to sit for a few minutes and then rinse off with warm water. Remember pat dry, moisturize and enjoy.
Tip: Use this face scrub several times a week along with a good moisturizer every day. Your skin will thank you for it!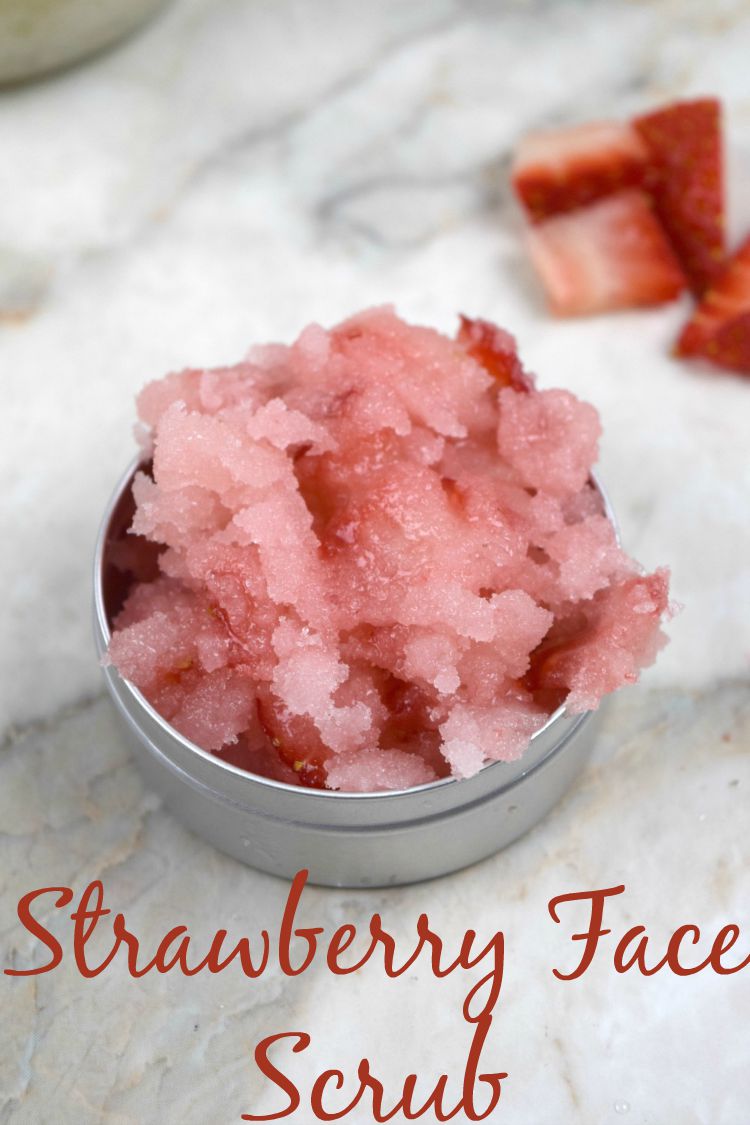 If you enjoyed this strawberry face scrub make sure to check out my DIY Body Butter! You'll love how soft it leaves your skin feeling.